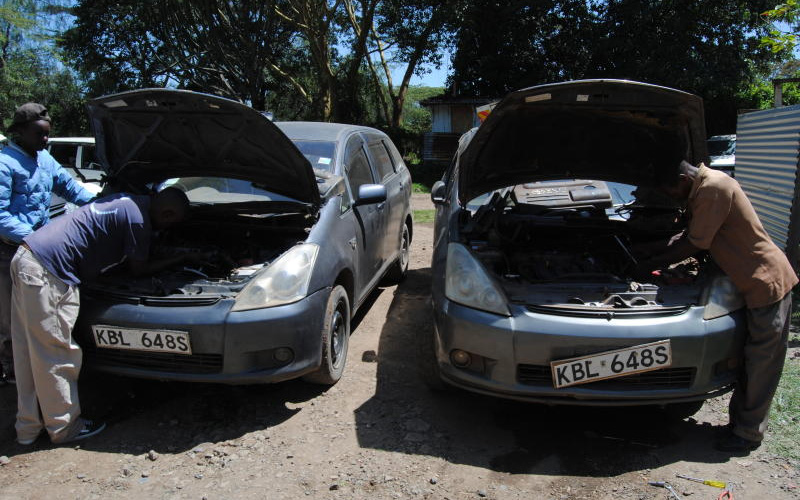 Police have opened investigations in yet another case of two cars bearing similar registration numbers.
A motorist who had parked at a city hospital called police when he spotted another car with the same registration number as his.
Collins Okeya had taken his daughter to the hospital on January 25 when he noticed the vehicle.
Mr Okeya's car is a Subaru Legacy registration number KBZ 142D. The other vehicle is a Toyota Harrier car. Police detained both cars.
The owner of the Harrier said he had bought the car a week ago from a dealer not well known to him and had not been given the ownership documents.
Chassis number
Detectives said they had established that the Harrier had its chassis number tampered with and that they suspected the mix-up originated at the National Transport and Safety Authority.
"There seems to be a problem at the authority and someone is abetting fraud," said a senior officer who asked not to be named.
Okeya said he had on December 5, 2018, reported to NTSA about changes on his car's details at the authority's public portal, the Transport Integrated Management Systems (Tims).
"The brand of my car had changed from Subaru to Toyota and the colour altered from purple grey to pearl white," he explained.
"I immediately reported to NTSA but no action was taken. A week later and after subsequent visits, nothing had been done."
Officials at NTSA said the case was under investigation.
The incident comes just weeks after it was established that a car used by the terrorists who attacked 14 Riverside Drive on January 15 had the same registration number as another one found in Kitengela. The issue is under investigation.
Related Topics