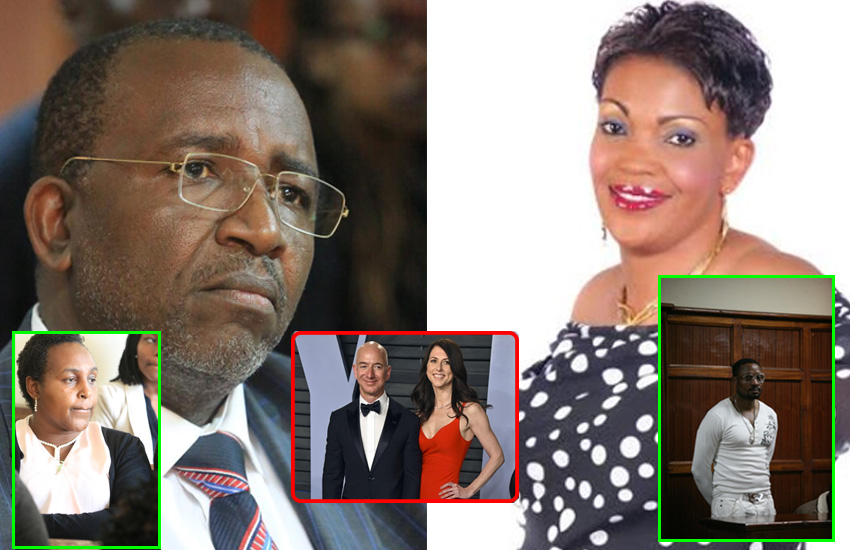 The world's richest man, American Jeff Bezos, announced he was divorcing MacKenzie Bezos, his wife of 25 years with whom they have four children - three sons and a daughter.
The founder of Amazon.com is worth of $137 billion (Sh13.7 trillion) - which is almost five times Kenya's Sh3 trillion annual budget - according to the Bloomberg Billionaires Index.
The couple divorced amicably after Bezos could not help falling in love with Lauren Sanchez, a news anchor who divorced the hubby, a Hollywood agent, after 13 years and two children, one from a previous relationship.
Some money-minded single women in Kenya could not help wonder how a wife can agree to leave the world's richest man. Others were shocked even more by how they divorced bila drama, considering divorces in Kenya are often "noisy and messy." Couples divide everything 50-50, including domestic pets.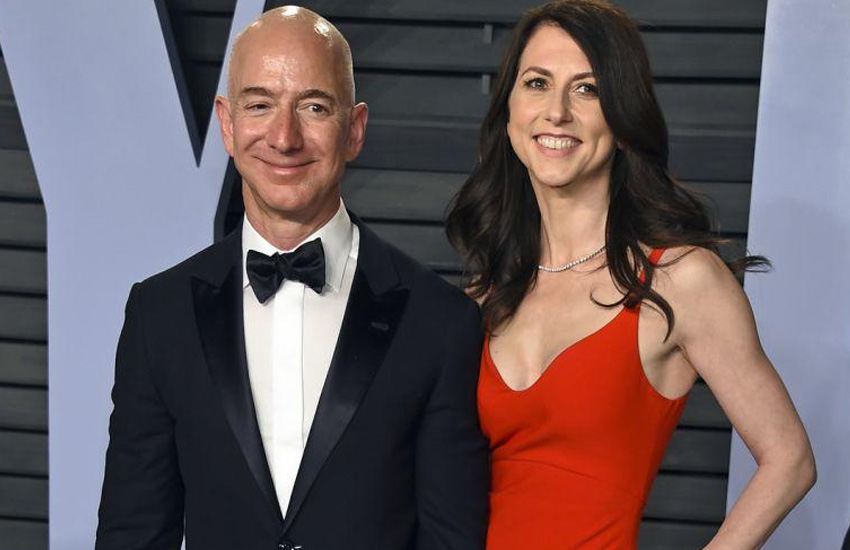 But the most loaded dude on Mother Earth and his wife were different. There was no fighting or ugly shaming.
Bezos and MacKenzie issued a statement about their divorce on Twitter: "We want to make people aware of a development in our lives. As our family and close friends know, after a long period of loving exploration and trial separation, we have decided to divorce and continue our shared lives as friends. We feel incredibly lucky to have found each other and deeply grateful for every one of the years we have been married to each other. If we had known we would separate after 25 years, we would do it all again."
The statement continued: "We've had such a great life together as a married couple, and we also see a wonderful future ahead as parents, friends, partners in ventures and projects, and as individuals pursuing ventures and adventures. Though the labels might be different, we remain a family, and we remain cherished friends."
Forget divorces, even being dumped, booted or separating with someone rarely happens without drawing knives dripping with blood. Why?
When controversial Nigerian businessman Anthony Chinedu decided to divorce his estranged Kenyan wife Joyce Akinyi, all hell broke loose. The two met in 1998, cohabited and sired two children, before formalising their marriage in 2004.
Chinedu claimed he found his estranged wife with nothing and moved her to a rented house in Nairobi's Tena estate where he paid rent. Her role was to take care of their children. He even paid Sh50, 000 bride price for her in her rural home in Ugenya, he claimed in court documents.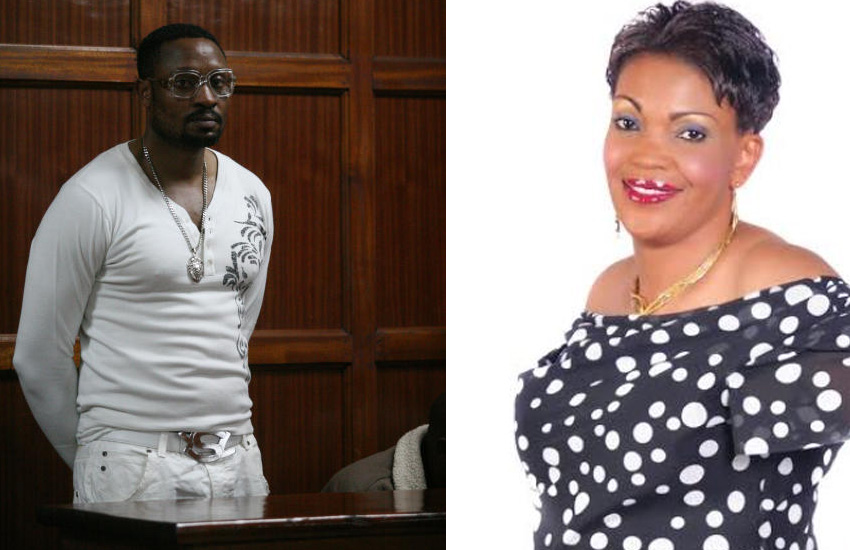 But Akinyi refuted the claims, stating that her former husband was in Kenya as a visitor and thus could not own anything. He had no income or business and relied on her for upkeep, she told the court.
The estranged couple told the court that among their properties were parcels of land in Nairobi valued at Sh36 million, all registered in Akinyi's name.
Chinedu asked that the properties be sold and proceeds shared. They also acquired high-end cars, including a BMW 3 series, convertible Mercedes Benz, Toyota Rav4, Toyota Harrier and a Hummer H3.
Akinyi claimed she bought the properties herself before they got married, and they were not registered in her name or Chinedu's, but in the names of third parties and did not therefore qualify as matrimonial properties.
After seven years of fighting, High Court judge Aggrey Muchelule granted Chinedu 70 percent of the property and 30 percent to Akinyi, even though he acknowledged that the bulk of the property was in Akinyi's name.
Exit Chinedu and enter Meru Senator Mithika Linturi. The politician and his estranged wife Marianne Keitany met fell in love and got married 13 years ago.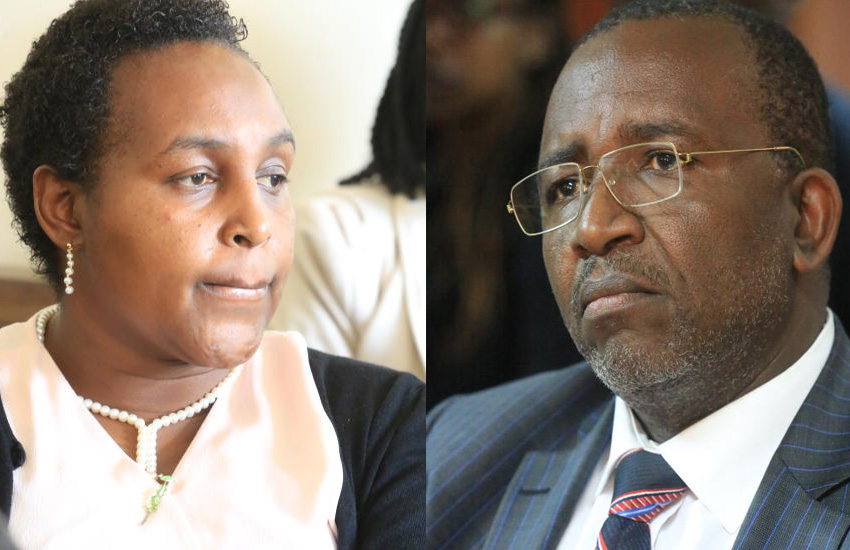 However, the lovebirds turned bitter enemies after Keitany formally filed for a divorce. Keitany, a former chief of staff at the Office of the Deputy President William Ruto, wants their union dissolved, citing cruelty, neglect, infidelity and desertion.
According to the divorce papers, the two, were married in a customary marriage ceremony under Meru and Nandi customary law on April 16, 2006 at Kapchemosin village, Nandi County. Thereafter, on December 23-26, 2016, they solemnised their union by way of customary marriage under Meru customary law.
Keitany accuses Linturi of, among other things, failing to provide her with any emotional support, love, affection, and care.
Last December, a group of youth stormed their Runda home and threatened to evict Keitany, despite a previous court order barring any attempts to throw her out of the home.
In a letter dated January 10, filed at the High Court Family Division in Nairobi, Linturi says he never divorced his wife Mercy Kaimenyi, whom he married in April 2005 at Tigania Catholic Parish in Meru.
Linturi has also denied having any matrimonial ties with Keitany. "I am in a monogamous relationship with only one woman who is not Keitany," the senator argued through lawyer Muthomi Thiankolu. The lawmaker says he only allowed Keitany to stay as a visitor and "that's why she was evicted when she claimed that she is married." The case is ongoing.
Few divorce cases in Kenya equals that of 1987 between the late ambassador Peter Echaria and his wife Priscilla Njeri Echaria, who died this month.
The Echarias married in Moscow, Russia in 1964, but divorced in Kenya where a precedent-setting ruling allowed women to get a share of the matrimonial property, including their 118-acre Twiga Hill Farm in Tigoni.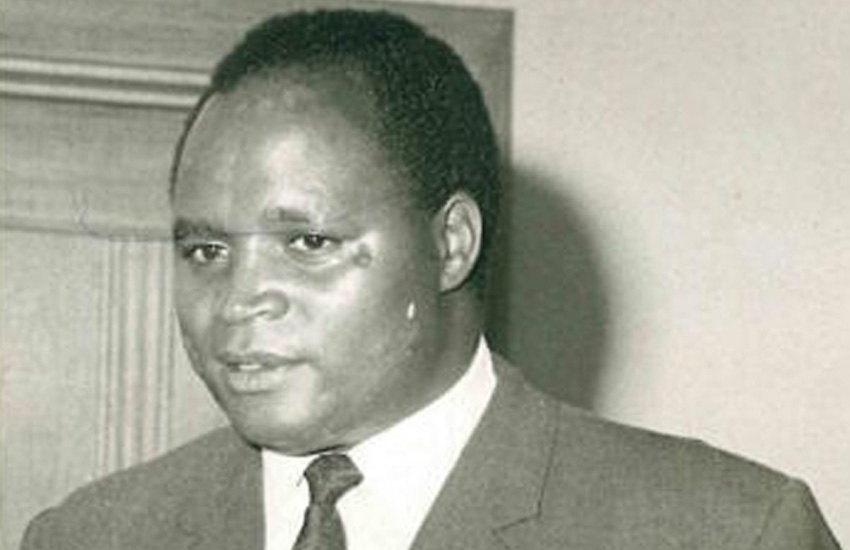 After parting ways with Njeri, Echaria married Dorothy Kanyiva, with whom he lived on one part of the farm after the High Court awarded Njeri 25 acres, down from the 58 acres she had demanded.
Echaria and Kanyiva later sued Njeri for taking over their matrimonial home with goods worth Sh7 million, including alcoholic drinks, a will, books, a Kanu certificate, gold jewelry, clothing, and dogs.
Echaria and Kanyiva were housed by friends for 10 years before finding an alternative home. Njeri denied the allegations, noting that case was only meant to settle scores.
When Echaria died on July 21, 2014, Njeri and Kanyiva continued the battle. Later, the family was again at the High Court, this time over his alleged will in which he left nothing to Njeri and their three children as they had already taken over some of his property when the court split it in 1987.
The succession case was to be determined by the Court of Appeal in January 2019. Njeri died at 83 on January 4, 2019. Njeri, an education officer with the Ministry of Education for 14 years to 1986, retired to become a management consultant.
Related Topics