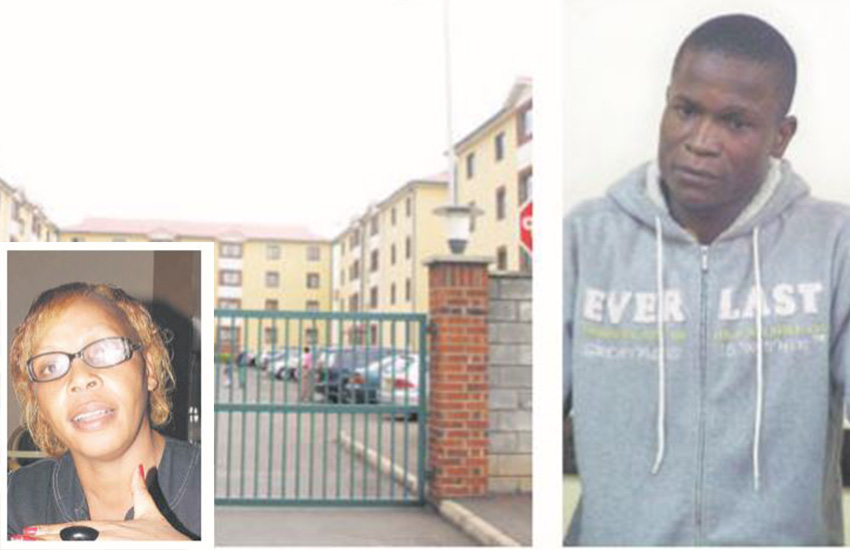 An Administration Police officer has been sentenced to 57 years behind bars for attempted murder. The court also found David Otieno guilty of unlawful use of firearm in public and robbery with violence.
The 34-year-old officer who was stationed at the Jomo Kenyatta International Airport (JKIA) was accused of trying to kill Francisca Mulinge for allegedly dumping him.
The incident took place on November 1, 2015 at Nairobi's Nyayo Estate in Embakasi. According to prosecution, Otieno stormed Francisca's house demanding to know why she was not picking his calls.
Read Also: Police officer dies in Embakasi club after being stoned
The court heard that the two were in a love relationship which faced challenges forcing the complainant to dump Otieno.
A furious Otieno did not take Francisca's cold-shoulder treatment kindly. He is said to have visited her house and found her son.
The court heard that Otieno left a threatening message before leaving in a huff. Police said that Francisca returned home to the disturbing news delivered by her 21-yearold son.
It was while preparing to go to bed that night that Francisca heard gunshots ringing through her bedroom window and shuttered her bathroom sink.
The prosecution stated that an infuriated Otieno fired a hail of bullets into the house through the bedroom window and was heard shouting threats and obscenities afterwards. Francisca's son was hit by a bullet in the arm as he ducked for cover.
His mother and other sibling escaped unscathed. Otieno is said to have also robbed a man of his car at gunpoint and fled the scene.
Read Also: Why 'police officer' was sprayed with 100 bullets
In his defence, Otieno claimed he went back to the house to check on the complainant who had just been discharged from hospital and later left for work.
He told the court that he received a call informing him about the shooting incident.
In the judgment, the judge ruled that: "My mind is clear that from the evidence, circumstances, facts and exhibits produced before court, that indeed the accused person committed the offence levelled against him in totality. I hereby find the accused person guilty of the charges against him and sentence him to 57 years in jail."
And with that, Otieno was hauled away to cool his heels in prison for a very long time.
Would you like to get published on Standard Media websites? You can now email us breaking news, story ideas, human interest articles or interesting videos on: [email protected]
Related Topics