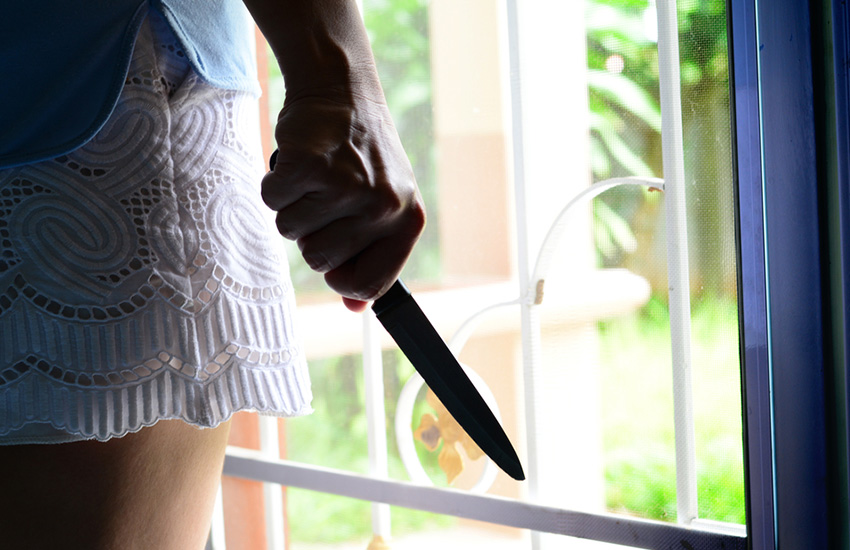 That stainless steel kitchen knife your wife uses to slice nyanya, onions or sukuma wiki into thin edible green threads is a potential murder weapon.
Whether blunt or sharpened, it is within reach of an angry woman's hand, who can swing, hurl or thrust it and end a man's life in an instant. Hundreds of God-fearing Kenyan wives, for instance, found themselves in court or are already 'cooling government porridge' in prison after being found guilty of stabbing their men to death last year.
The sharply edgy thing about knives is that they're difficult to protect yourself against, since knives are commonplace in all homes. They are easy to conceal and their possession is also not illegal.
What is rather shocking is that a majority of kitchen knife murders that were reported in the media follow a night of drinking alcohol, resulting in a confrontation over money, sex, womanising and coming home in the devil's hour and other unsolved long-running domestic feuds.
The kitchen knife is easily accessible and thus makes it a lethal weapon within reach. More men succumbed to stab wounds than those killed using firearms. The element of surprise is also employed by killer-wives for maximum bloody effect. Most happen when the man is high like a kite, and thus defenseless.
Read Also: Woman kills lover, cooks remains in rice dish
Back in the day, when women wore Calico dresses after Kenya's independence, wives resorted to showing their displeasure through scratching, digging their nails into skin, pouring hot water on weather-beaten faces and the groin area, or turning their teeth into power saws for tearing husbands' flesh.
Today, preferred target areas by irate wives with knives include the neck, chest, face and stomach. Rarely will you hear of a woman who stabbed the hubby in the knee, elbow or butt.
Some men survive, but most don't since, according to medics, injuries affect the heart, lungs, spleen, pancreas and the liver, depending on the size of blade, force, speed and trajectory - with the end result being a doctor's nightmare as knives cause external and internal bleeding, leading to paralysis.
Besides wives, mistresses and girlfriends have also been known to stab their lovers to death. Ruth Kamande, the current Miss Lang'ata Prison, stabbed her boyfriend Farid Mohammed 22 times in 2015.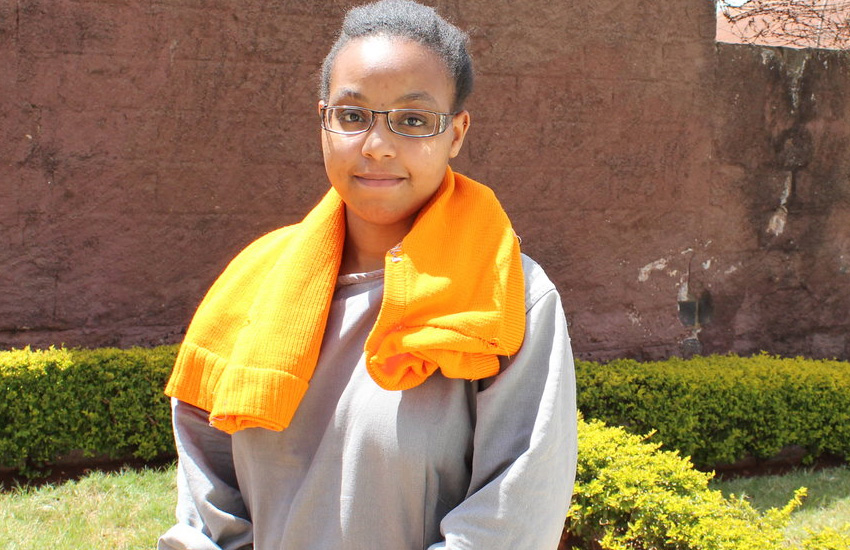 Three years later, Lady Justice Jessie Lesiit found her guilty and sentenced her to death by hanging, arguing she deliberately stabbed her boyfriend.
The judge said although the Supreme Court held that death sentence is not mandatory, Kamande did not deserve mercy, stating that she acted in malice and that her action proved the same.
In her defence, Kamande told the court that she had discovered Farouk was undergoing treatment for a debilitating condition and threatened her when confronted over it.
Read Also: Eldoret woman arrested after husband's body is found in sack
Male victims with parental hair on their chests are mostly from middle to lower classes. Kenya Police have no statistics on deaths occasioned by kitchen knives since murders are classified as either suicide or homicide. But reported cases in the media indicate that about 600 men were stabbed to death by women using the kitchen knife.
Most cases happen in January, April, August or December, when money is needed for school fees, festivities or when external forces exact demands like mpango wa kando, and conniving leeching members of the extended family.
Read Also: I strangled my husband to death but killing him haunts me - woman
On December 11, 2018, it was reported that television actor Jamal 'Baba Junior' Gaddafi was stabbed to death by Grace Kanamu at a hotel in Syokimau where a quarrel allegedly ensued between the couple.
In matter booked under OB 08/12/12/2018 at Mlolongo Police Station, it was reported that 40-year-old Grace picked a kitchen knife and stabbed the 39-year old actor who plays Baba Junior in KTN Home drama series, Junior.
Gaddafi was rushed to Shalom Hospital in Athi River, Machakos County where he was pronounced dead on arrival.
In November 2018, Mercy Wambui Njeri, 31, was jailed for two years after a Nairobi court found her guilty of stabbing her hubby, Benson Ndoro, to death at their home in Syokimau.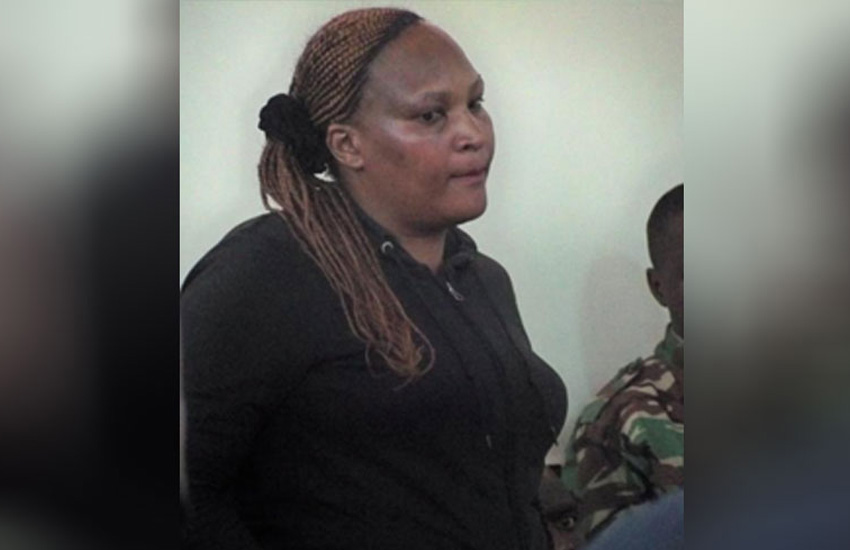 Ndoro, according to court documents, had divorced his wife for Njeri, a barmaid who met her future hubby at the pub where she was working. During the trial, a witness told the court that noises and commotion were heard coming from the Ndoros house, followed shortly by sudden silence.
The deceased was found lying next to the door in pain, a bloodstained kitchen knife under the table when neighbours went in to investigate the cause of the commotion.
The knife was wrapped in a black polythene bag under the table. The neighbours called for help, leading to Njeri's arrest as Ndoro was rushed for treatment but succumbed to his injuries. Ndoro was drunk at the time.
Njeri denied accusations that she killed Ndoro and told the court that she only pushed him during their quarrel and he fell on the knife that killed him. She was found guilty of manslaughter.
In Nakuru, Esther Taclalem pleaded guilty to a lesser charge of killing without intent on May 31, 2018 and was handed a two-year probation sentence. She had been accused of killing her husband Joseph Nyacholoboi on November 12, 2017, but denied the charge prompting the plea bargaining negotiations.
Nyacholoboi met his death after arriving home drunk and a confrontation ensued when his wife asked for money to take their child to hospital.
Read Also: 'Community husbands' easily knifed, psychologist reveals
He shouted in protest about being asked for money as he did not have any and it was during their domestic brawl that Nyacholoboi allegedly tried knifing Esther within her reach and she stabbed her hubby in the chest.
The High Court in Nakuru ruled on June 28 that Esther demonstrated genuine remorse and sentenced her for two years under the supervision and direction of the Probation Officer.
In Tetu, Nyeri County, Emily Mukiri was arrested after her husband, Francis Mwiti, succumbed to stab injuries on August 21, 2018.
He had arrived home late after a night of drinking when a domestic tiff ensued and he was stabbed multiple times in the abdomen and the face with a kitchen knife. Despite his injuries, Mwiti dragged himself to a police post about 300 metres from his home to bail his wife out.
The woman was however later charged with murdering her husband after he succumbed to his injuries.
But some men survive the knifings and live to slice a tale of woe.
Paul Owino Odundo was stabbed in the head and neck by his wife Jackline Mauti Nyanduko, for allegedly coming home late on September 12 in Nairobi's Tononoka area.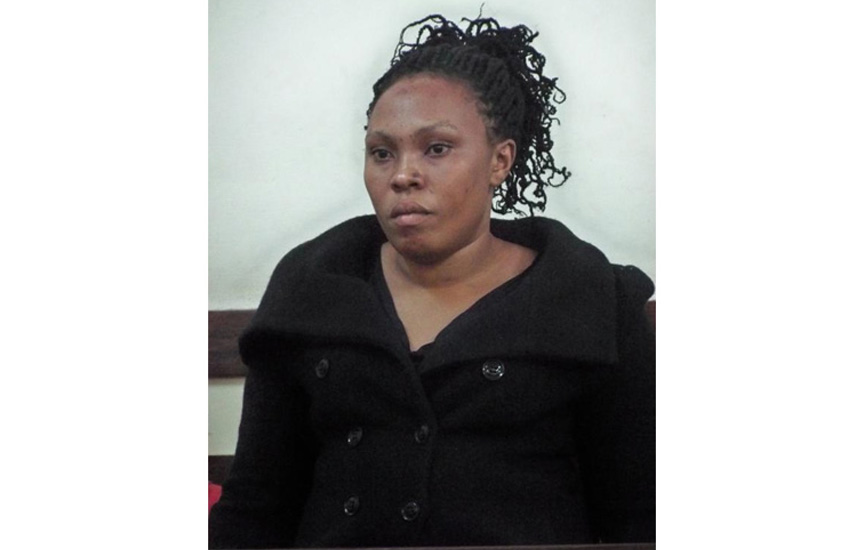 The court heard that Odundo, a boda boda operator, arrived home at 4am to a fuming Nyanduko who snatched his gate keys, prompting an argument between them.
Nyanduko demanded to know why her husband had formed the habit of coming home in the dead of the night and disturbing her sleep. In the ensuing argument, she picked a kitchen knife and stabbed her husband who was rushed to hospital.
The wife was arrested and arraigned in court but she was freed after Odundo forgave her and withdrew the case arguing that, "We have lived for long as husband and wife. It's also the will of God."
Similarly, Doreen Nkatha was charged with stabbing ex-boyfriend Stephen Kinyanjui in the chest after a disagreement over sex on May 20, 2018 within Kamukunji area, after bumping into each other and requesting a drink from him for old times' sake.
Kinyanjui turned down sex offer from his former flame as he was hurrying home. But his journey was cut short when Nkatha tried stabbing him in the chest. He grabbed the knife and injured his thumb in the process.
Nkatha denied the charges and was released on a Sh100, 000 bond. The case is still ongoing. Knife attacks are not reserved to Kenya.
In England and Wales for instance, knife crimes increased by 22 per cent in 2018, the largest rise ever, according to the UK police who pegged gun crimes as up by 11 per cent from the previous year.
Women account for the highest number of those held for murder according to the National Council on the Administration of Justice and typically most are "in the context of domestic abuse."
Would you like to get published on Standard Media websites? You can now email us breaking news, story ideas, human interest articles or interesting videos on: [email protected]
Related Topics