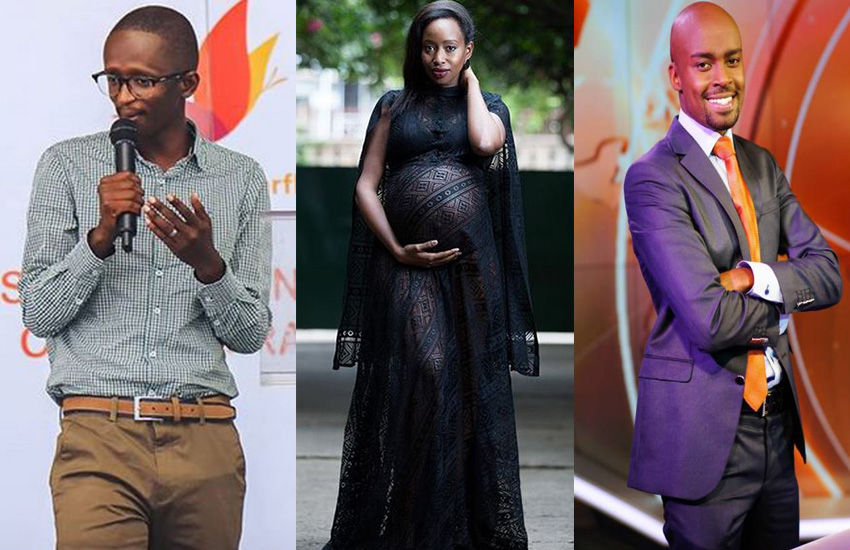 In 2018, the list of celebrities who became parents is literally endless.
Many began the journey of parenting on a high, announcing the arrival of their bundle of joy in the most stylish fashion to their ever adoring public.
Some tried to keep their pregnancies or fatherhood a secret but were betrayed by their own celebrity lifestyles.
Take a look at some of the celebrities who took the step in 2018;
Risper Faith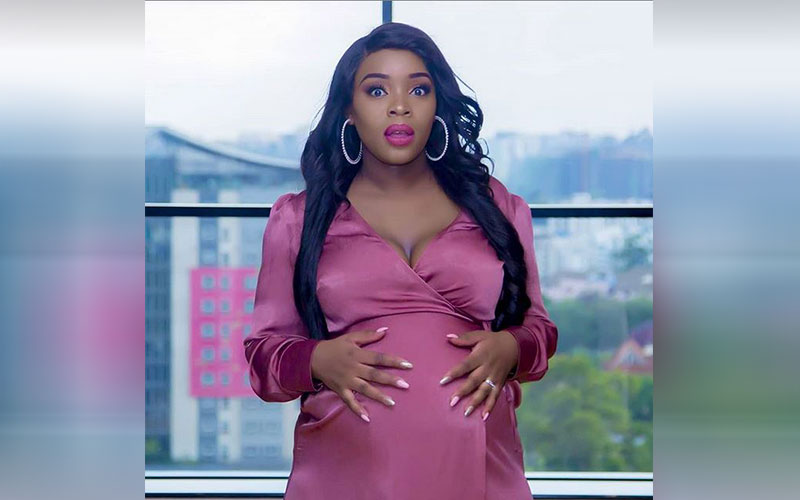 The curvaceous Nairobi Diaries queen is perhaps the latest of celebrities to take over parental roles.
Risper shared the news of the arrival of her angel on social media this week writing, "Latest mum in town. Welcome to the world baby R. I am blessed to have you, my son."
She got married to Brian Muiruri in a lavish wedding held on February 2018.
Kevin Bahati and Diana Marua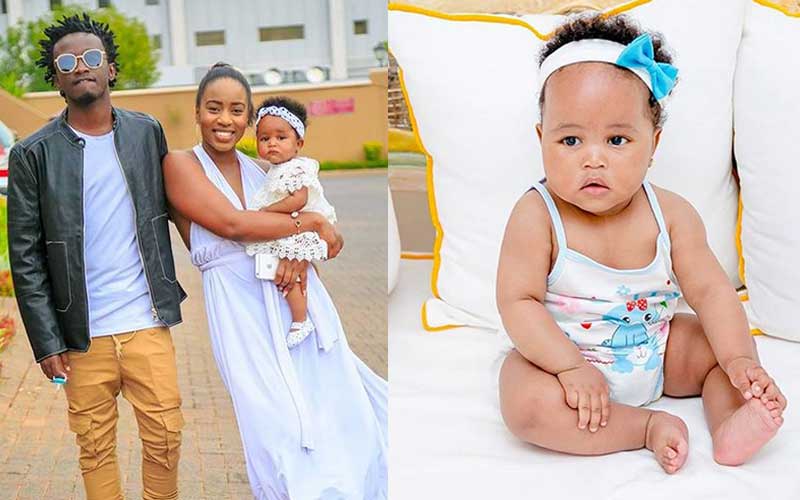 Kevin Bahati and his wife Diana Marua were probably the most talked about young family this year. The celebrity couple welcomed their firstborn daughter together on February 14th (Valentine's Day) at the Karen hospital.
"Glory to Jesus. This morning Diana Marua has given me the greatest gift of life. A bouncing baby girl. Help us welcome Heaven Bahati," Bahati announced on Instagram.
He has kept his fans updated on the progress of their daughter all through. The couple created an Instagram account for baby Heaven and has already amassed over 90,000 followers.
The singer, however, has another daughter, baby Mueni, that he got with his ex, Kisha Yvette Obura.
Lilian Muli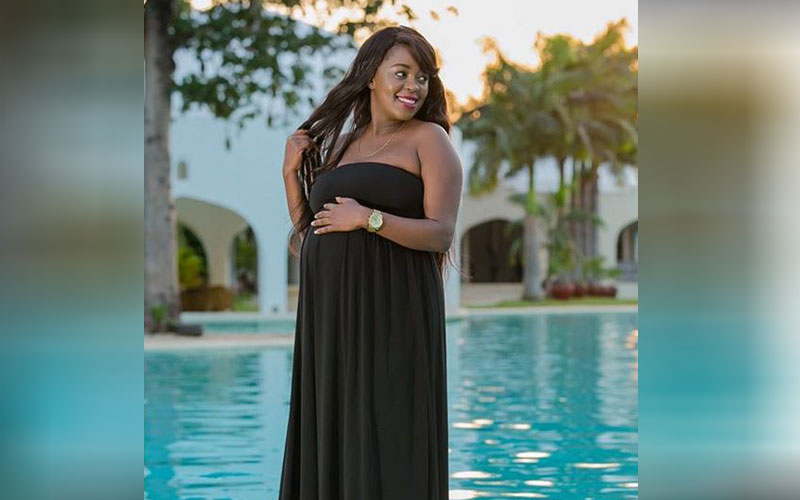 The Citizen TV news anchor welcomed her second child Liam on July 22 this year. The news of her delivery was announced live on TV by fellow news anchor Anne Kiguta.
"We have just been informed Lilian Muli has been blessed with a baby boy," she said on prime time news.
Speculations on who the baby daddy might be ended after flamboyant Shabana FC boss Jared Nevaton came out and publicly confirmed that he was the father.
The TV girl divorced her first husband Moses Njuguna with whom they had a child together.
Mark Masai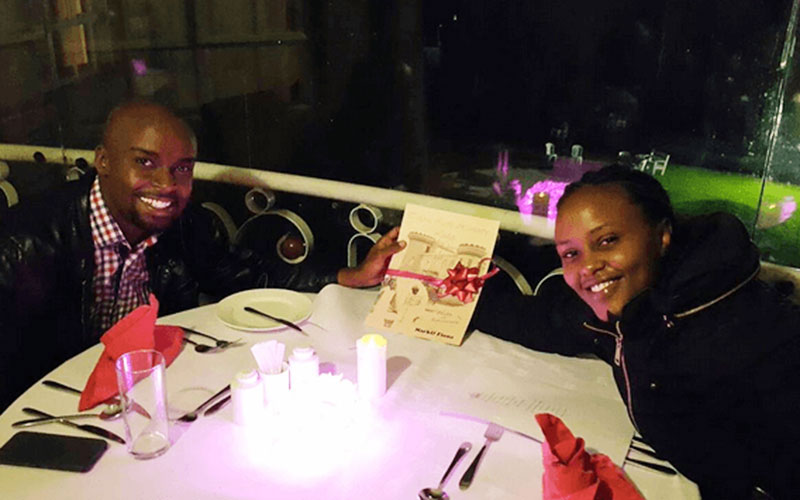 The popular TV personality and his wife Fiona Nduta welcomed a bouncing baby girl named Nashipae (meaning happiness) on November 8.
This news came three years after the couple tied the knot in a beautiful wedding in 2015. The anchor at one time was forced to shut nosy bloggers with "we are not a rush" remark after they became too impatient on when to expect their baby after their marriage.
Syombua Mwele Osiany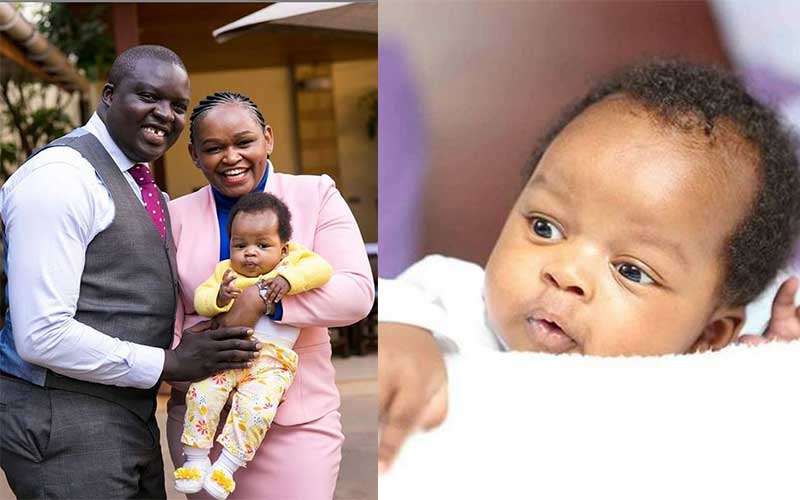 Radio Citizen presenter Syombua Mwele Osiany introduced her bundle of joy to the world after giving birth on May 25.
"For unto us, a child is given. Unto us, a daughter is given. She shall be called Tabby Teko Osiany" she captioned a photo of her angel grabbing her finger.
She revealed her face for the first time on November 13. The radio presenter is married to David Osiany.
Smriti Vidyarthi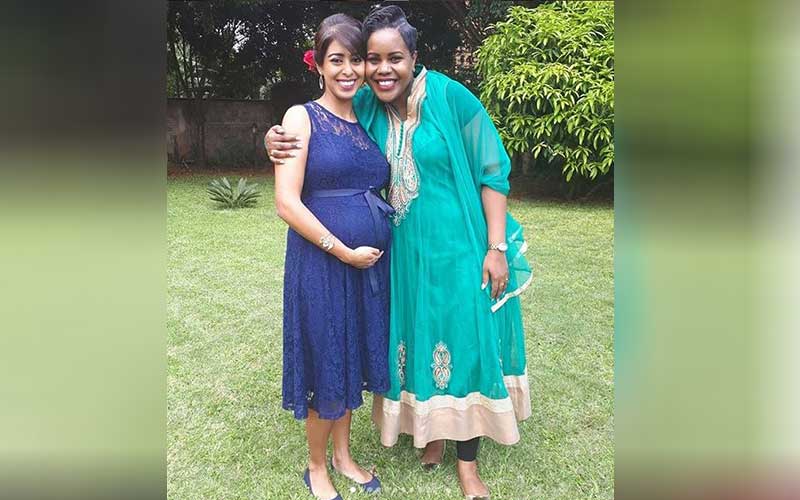 The TV girl announced her that she was taking a break from the screen on 26th April.
Two days later, her friend and colleague Jane Ngoiri shared a photo of Vidyardhi flaunting a baby bump. The beautiful TV girl gave birth to a baby girl she named Ariyana.
Smriti has kept her private life away from the public glare and is married to Aman Mohindra. They exchanged vows in a colourful Indian wedding that took place in 2009.
Lulu Hassan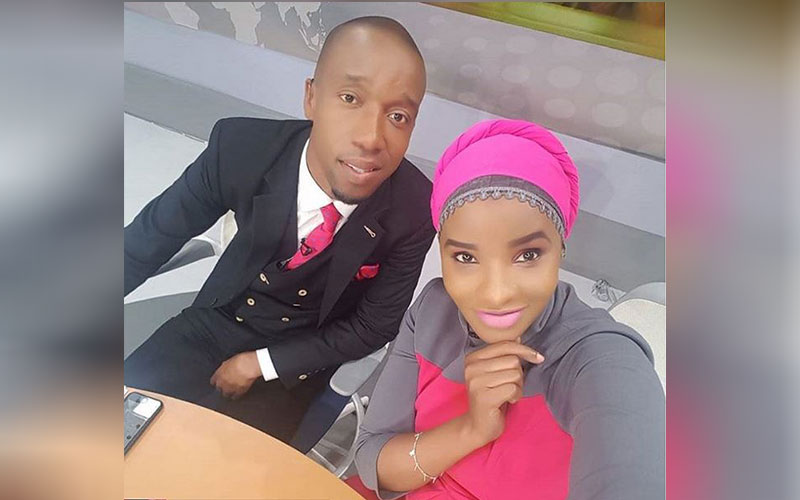 Lulu Hassan not only managed to keep her pregnancy from the public eye for some time, but she also managed to keep the birth of her 3rd born in early September from the nosy public.
She finally made the revelation of the birth of her baby girl on Instagram while in an interactive session with popular Mombasa based actor Dan Sonko eight days after delivery.
Ms Lulu is married to Rashid Abdallah who is also a media personality.
Yvonne Reedah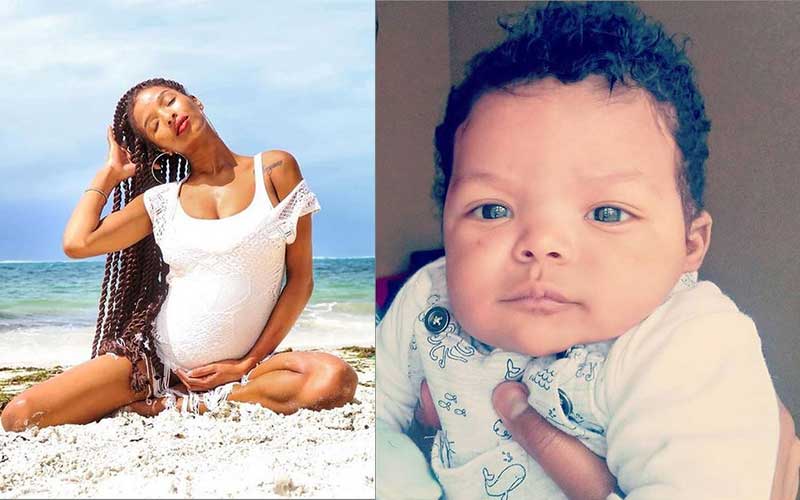 The former Nairobi Diaries star and NRG Radio presenter welcomed a bouncing baby boy on October 10.
The actress shared the good news via her Instagram account writing "Today I gave birth to my prince."
She later disclosed that her pregnancy was a smooth ride and rarely experienced morning sickness or mood swings as is the case with most pregnant women.
Joy Doreen Biira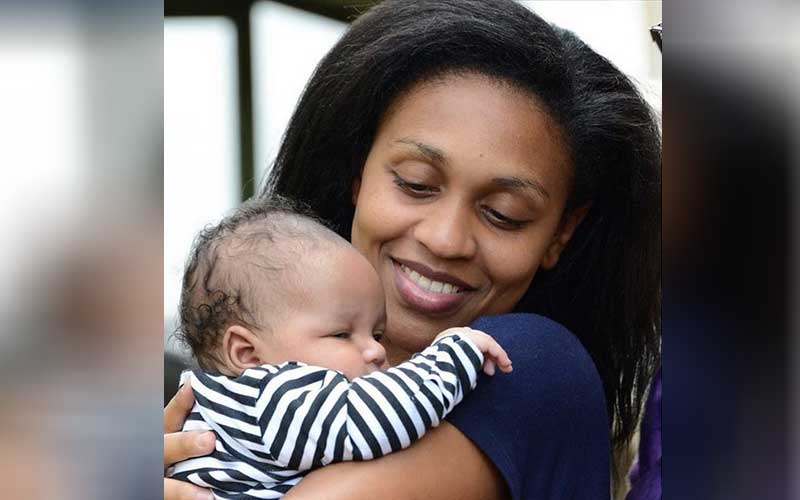 The former KTN news anchor and her husband Newton Kung'u welcomed baby number two into their family on April 6.
Doreen also revealed that she was lucky enough to have been handled by the same doctors who helped her deliver her first child.
"To coincidentally have the same doctor midwife and nurse who delivered your first child years ago on duty when having the second is one of the luckiest feelings" she posted. She teased her fans with a photo of her baby boy's tiny feet with face hidden.
Janet Mbugua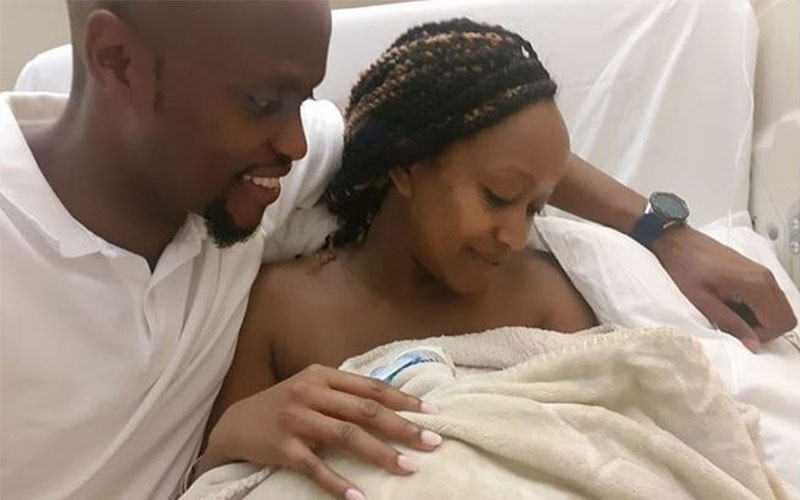 The former TV anchor and her husband Eddie Ndichu welcomed their bundle of joy on September 17. She shared the good news with her fans on Instagram "Welcome to the world Mali Mwaura Ndichu. May God bless and watch over you forever" she wrote.
She also explained how she ended up having a Caesarian section despite expecting normal birth. He is their second born son.
Monica Bett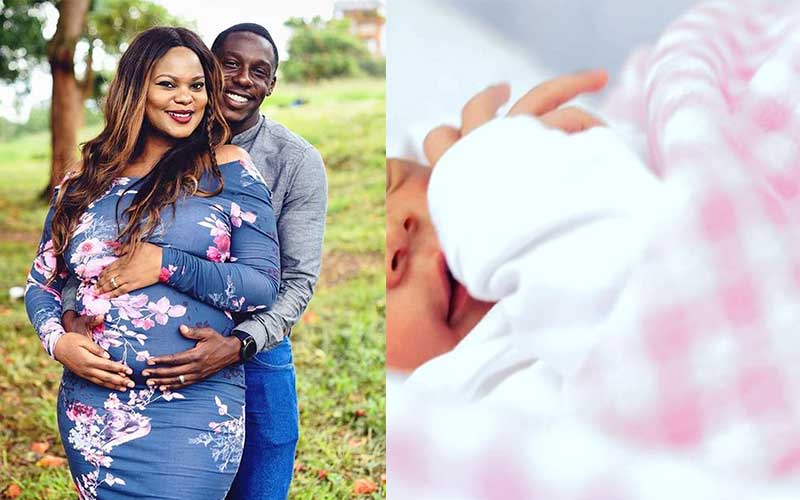 The Ebru TV's Let's Talk presenter welcomed a bouncing baby girl in September 25.
Monica who is married to Richard Bett shared the good news via his Instagram account. "Zara Chemutai Bet. You are so beautiful...and we have no words to say how much we love you. God be praised." she captioned a photo holding her small legs. The TV girl revealed that Zara means Princess.
She is her second daughter.
Nick Mutuma and Bridget Shigadi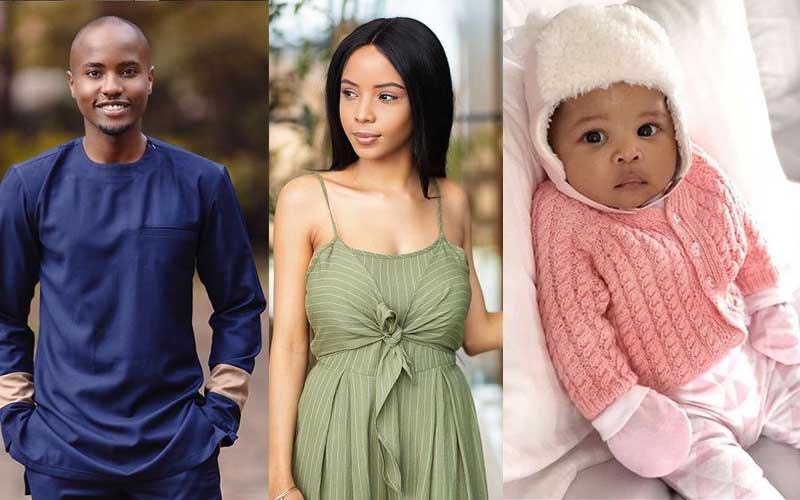 The celebrity couple joined the list of Kenyan celebrity parents this year after giving birth to their daughter baby Dua.
Actor Nick Mutuma broke the news March 4 posting a photo of a newborn's hand holding his finger.
"Charles Mutuma is the newest and proudest grandfather in the world," Nick updated while breaking the news.
Michele Ngele
The TV girl with her husband Owen welcomed their bundle of joy early this year just months after the engaging in 2017 in a traditional wedding ceremony.
News of their baby was first broken by Michelle on Instagram where she uploaded a video of the baby holding her finger on Insta stories.
Comedian Njugush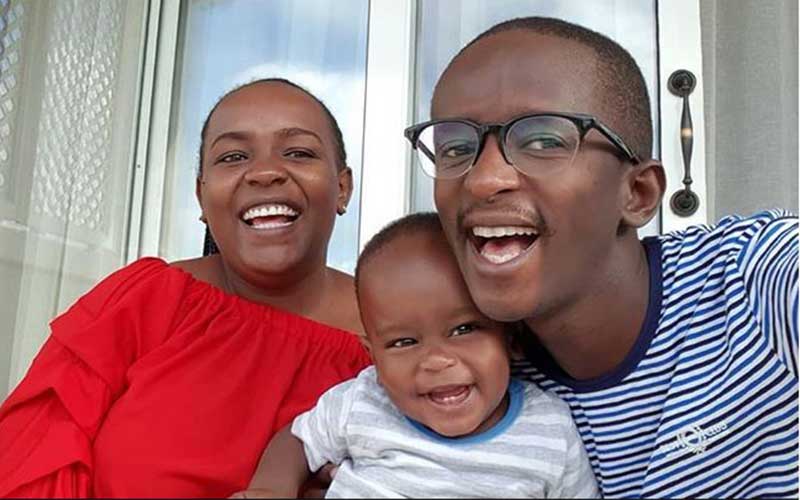 Popular comedian Timothy Njuguna popularly known as Njugush and his wife Celestine Ndinda welcomed their first child in March this year.
Sharing the photos of the little boy on Instagram, Njugush heaped praise on his wife terming her as the most supportive caring and beautiful mother ever.
Njugush and his wife Celestine had somehow managed to keep him away from the limelight and only announced the news on Saturday.
The couple wedded on December 16, 2016, at PCEA Evergreen in Runda.
Would you like to get published on Standard Media websites? You can now email us breaking news, story ideas, human interest articles or interesting videos on: [email protected]
Related Topics