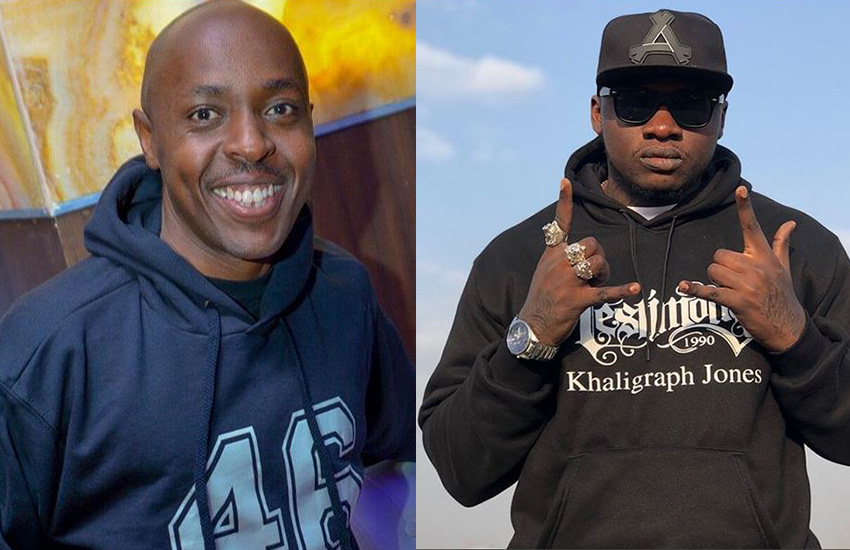 Hard hitting rapper Khaligraph Jones has responded to Dj Pinye over his comments that his music was mediocre back in the day.
Khaligraph wrote on his Instagram page that Pinye was lucky that he has grown mild and become more respectful otherwise he would have belted out a diss track.
"According to DJ Pinye, I used to make mediocre music so he couldn't play my mediocre music on his TV show. Buda uko na bahati siku hizi nimekua mpole kiasi na nina ka heshima fulani, otherwise distrack ingekuwa ishatembea sahi watu wana sing along mbaya sana. Mazishi ni ile ile," wrote Khaligraph.
The 'beef' started after Pinye told NRG radio that there are certain songs that he used not to play for being mediocre.
The music producer listed DNA and Khaligraph as artists whose songs he gave a wide berth. Pinye, however, reiterated that the careers of the two artists has since grown.
He further called on other Djs to blackout current hit productions such as Ethic's Lamba Lolo and New Position.
"There are artists whose music I did not play back in the days, including Khaligraph and DNA, but their careers have grown… I cannot play Lamba Lolo or New Position. DJs shouldn't play mediocre music," said Pinye.
Would you like to get published on Standard Media websites? You can now email us breaking news, story ideas, human interest articles or interesting videos on: [email protected]
Related Topics