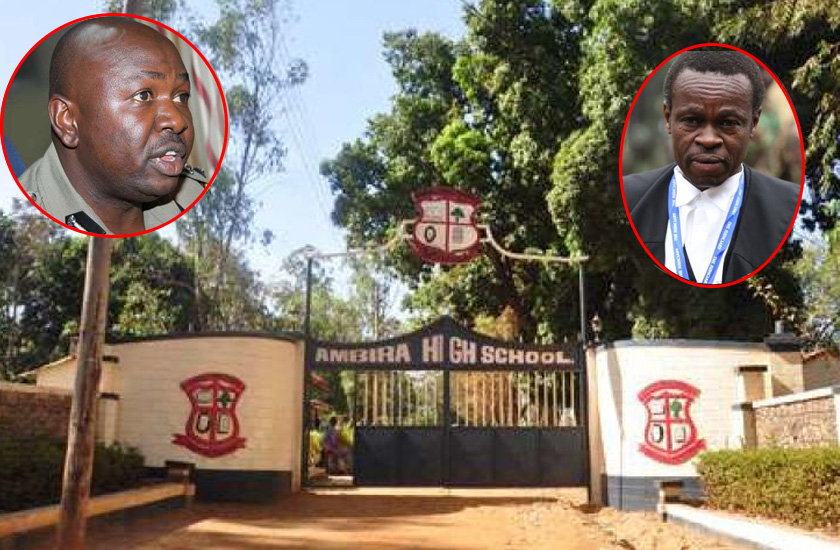 Ambira High School is a public boys' secondary school in Siaya County now under principal Thomas K'Ogola.
The school is currently in the spotlight following a recent incident where some students in an online video hurled insults at Cabinet secretaries Dr Fred Matiang'i and Amina Mohammed.
That aside, it has been posting good KCSE results, besides prowess in co-curricular activities like sports and music.
For ages, the school's motto was 'United we Grow', which was later changed to 'United for Excellence'.
This motto guided several prominent alumni including Kenya Police Service Spokesman Charles Owino, who is vocal on matters law and order.
He knows very well the spirit of 'Mombimba', which made, and is still making, the boys feel at home.
Mombimba is a name which students coined to express their love for music as the school was a giant in music competitions.
Mobimba is often manipulated to Mopepe, just to feel good.
Eminent lawyer PLO Lumumba, the former director of Kenya Anti-Corruption Commission, is another alumnus who joined Ambira Boys in 1975.
Whisper 'Mombimba Mopepe' to him and you will rekindle school memories, including the existence of the majestic 'Masada'-the cheering squad which silenced any opponent in the region during sports and music competitions.
Software expert Alex Odhiambo of Solutech Ltd and Alfrique Otieno, a former journalist with Standard Group turned businessman are the other alumni who wore the blue, red, green and yellow school uniform.
Would you like to get published on Standard Media websites? You can now email us breaking news, story ideas, human interest articles or interesting videos on: [email protected]
Related Topics