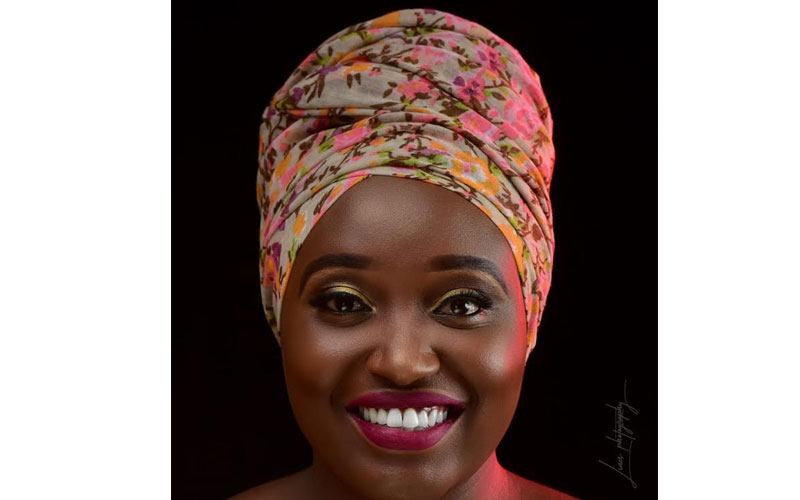 Maryne Keseri, the first born in a family of five from Nakuru started her entrepreneurial journey way back when she was still in high school.
According to the bubbly 22-year-old, she had already established a liking for head wraps and fashion at a tender age.
After joining Multimedia University in 2014 to kick start her career in journalism, her passion for stylish head wraps became more apparent.
Keseri vividly narrates how she first fell in love with headwraps.
"I have been doing headwraps for about 9 years now. When I was joining high school, I remember I couldn't step out without a headwrap on. My mum was surprised how I will survive through high school with a headwrap," she recalls. "When my teachers saw my headwraps, they loved them because they were distinct."
Being laughed at
Fast forward to her first semester in campus, she was still wearing head wraps. Unlike any other young adult, Keseri still felt confident rocking her stylish wraps despite constant unpleasant jokes from her peers.
"I came to the university and people would laugh at me. I had a distinct way of dressing plus my head wraps."
She later become popular for her unique dresses and her fellow students, some of who used to laugh at her became curious.
"Now everybody wanted to know how I do my head wraps and deras."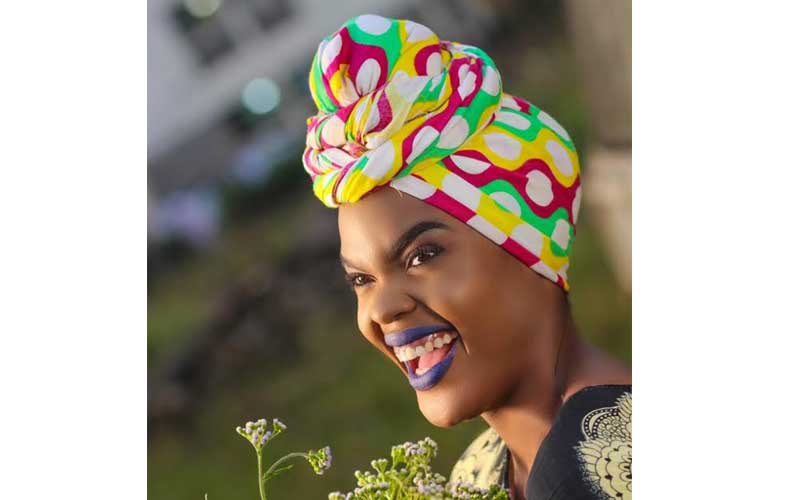 It is at that point that it dawned on her that she could actually make money out of her passion.
"Something got into me and I decided to find out where I can get deras to sell in bulk. Someone told me I can get them at a cheaper price in Mombasa," she recounted her first experience to travel to Mombasa.
"I only had Sh5,000 and a family friend gave me Sh3,000 so I had enough money for my transport to and fro. I didn't know anyone in Mombasa or where I was going specifically but I had Faith in God."
At the time, she was a brave 19-year-old girl who wanted to make ends meet and thus she didn't mind the distance she had travelled just to try her luck in entrepreneurship. Thanks to her sassy nature, Keseri bonded with a stranger who later became her contact person in Mombasa.
"I came back to school with one stylish dera and everyone wanted it. I remember after just a few minutes in the school compound, I had sold at least 10 deras. In three days, I had sold everything."
With her dera business now doing well, a different idea crossed her mind. She started selling mabuyu.
With savings from her two businesses, AfriKeseri Kollections was born. Her collections deals with African designs, headwraps, men's suit, African fabric and soon, a shoe collection.
With a branch in Eldoret town, Keseri has so far created solid employment opportunities for about five people. In a good month, she records sales of up to Sh30, 000.
Balancing work and school
With a lot in her plate, I was interested to know how she balances work and school. She divulged that it is quite a challenge because most of the time she has clients outside Nairobi and therefore travels often.
"I have a really good understanding with lecturers. I openly communicate to them because most of them know what I do and they excuse me but I always ensure that I have submitted my assignments on time and go through the notes from previous class sessions that I have missed.
"I would say discipline is key. I have come this far because I consider myself disciplined and focused. If you are making money and you are not disciplined in school, then it will be extra hard for you."
The two-time House of Legacy awards, designer of the year winner reveals that quitting is not an option for her.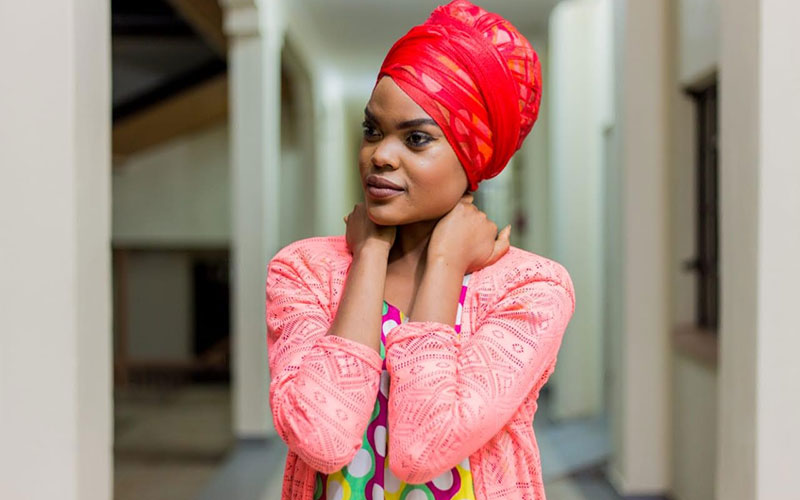 "If I quit this, I will quit school as well. Because school depends on my business. I pay my school fees and other bills from the money I make from my business. So, If I quit, where will I get money from? In fact, I am deferring my studies to save more so that when I resume my studies, I will go for it once and for all without worrying about school fees."
In her three solid years in business, Keseri has learnt that it is never easy to start a business. Her major challenge has been convincing new clients and marketing her designs.
"People think that headwraps are only for elderly women or for religious purposes. We need to embrace our African roots. In terms of marketing, I mostly do it myself. I ensure that every time I step out, I have my business cards and most importantly, I have dressed in one of my designs. So, I do it by word of mouth and social media."
She attributes her success to her hard work and good relationship with her clients.
"I always ensure that I deliver a day before the day we agreed with my clients. This way, clients have trusted me and have confidence with my work. Delivering a day or two prior the agreed day also gives me a little room to fix any mistake or adjustments where necessary so I do not disappoint my clients. If I am unable to deliver, I will personally call you and come to an agreement. How you relate with your clients is very important"
Keseri encourages young people, especially young girls who think that they need 'sponsors' to carter for their financial obligations, that they too can pay their own bills regardless of their age.
"I always tell people to start with what you have. It doesn't matter who or where you came from, with the right attitude you will make it. Do not be afraid to start any business. Be bold because at the end of the day, you will earn a living," she concludes.
Maryne Keseri has been nominated for the third time in this years' House of Legacy Awards in two categories: Stylist of the year and Brand of the year.
-Need some cool head wraps? You can contact Maryane through +254710382924.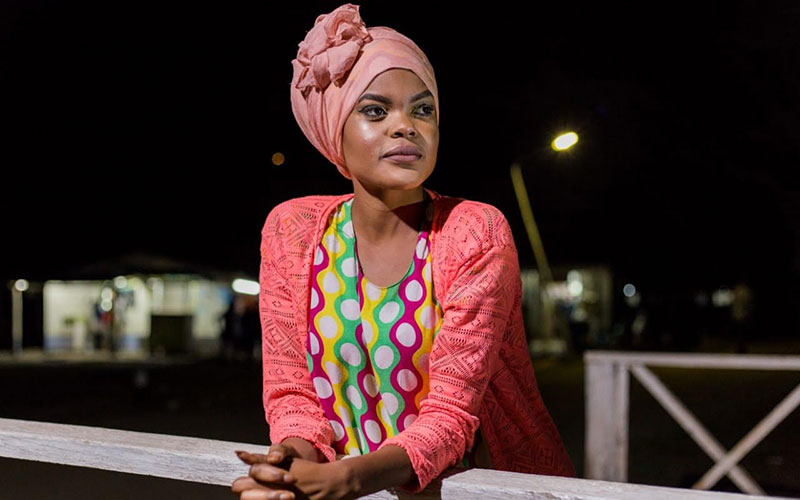 November is the hustle month and we are all about youngins making their money, and we need your help. Do you know of any young person in school/campus who is running a hustle that absolutely deserves to be celebrated?
Related Topics