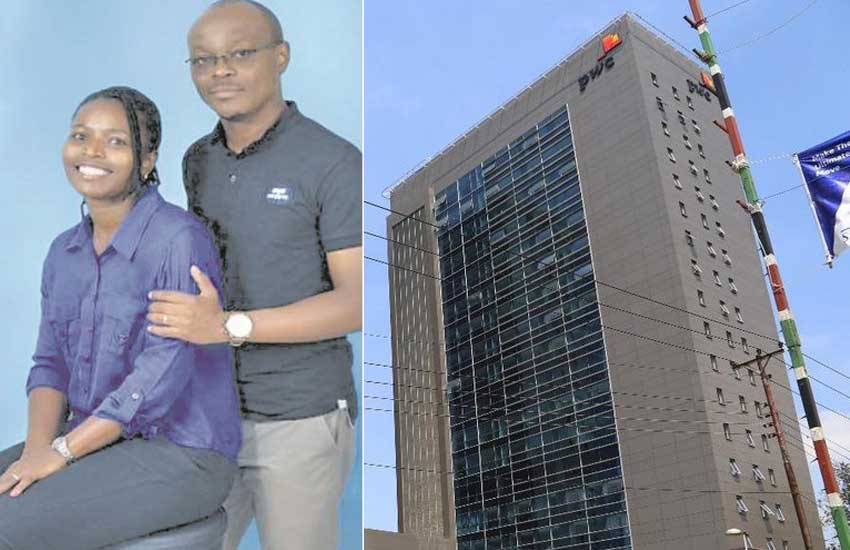 Stephen Mumbo, the manager at an international audit and accounting firm who jumped to his death recently, left St Paul's Amukura High School in Busia County as the brightest student in 1996.
Schoolmates say was shy. St Paul's motto was 'Run to the finish.' But tragically, Mumbo ran his last race in the journey of life by leaping from the 17th floor of Delta Corner Tower, the headquarters of PriceWaterhouseCoopers (PwC) in Westlands, Nairobi.
Accidents or death at PwC is covered by insurance. Payouts oscillate between Sh20 million to Sh25 million for 'ordinary' staff and nose north to Sh50 million for partners and senior staff. But suicide is not covered, insiders told The Nairobian.
That fateful Friday, October 12 when Mumbo jumped to his death, he had kissed his wife and daughter goodbye and left his house at around 5:40 am.
It was the last time they were to see him alive. The couple had adopted the daughter three months ago.
So, why did Stephen Mumbo jump 17 floors to his death? After all, at St Paul's Amukura, all boys knew he would be a success story: As fellow students chased girls, the boy who never missed church, chased whoever had library keys.
Mumbo, a trained civil engineer, later rose to assistant manager, executory and forensic investigations at PwC - one of Kenya's leading professional services firms in audit, advisory and tax services.
PwC is by all standards a successful career landing: It has global tentacles, and those in management are considered high-net-worth individuals by the Kenya Revenue Authority.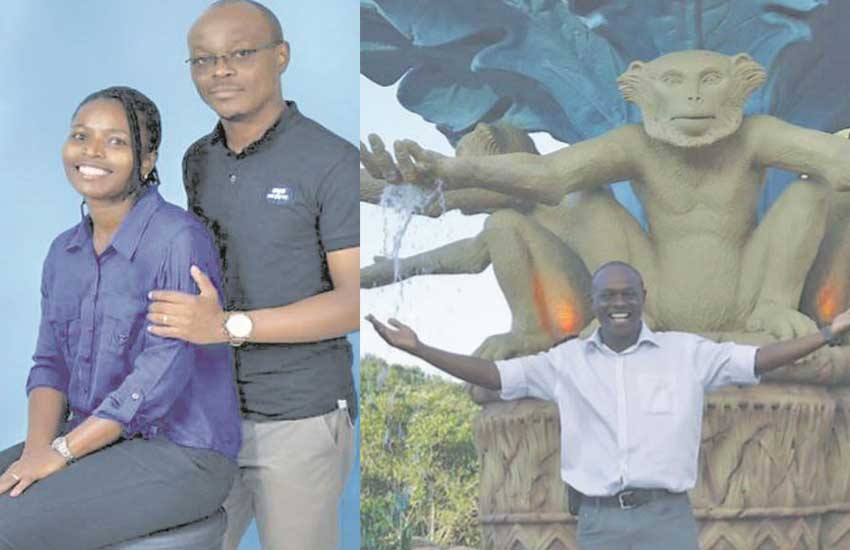 Several of Mumbo's colleagues told The Nairobian that "you will be paid to go money and earn a lot in bonuses, but you will work crazy hours, if you are handling a project, it's not unusual to work 18 hours a day," explains an accountant at PwC, adding that "it is kawaida come to the office at 6 am and find people who had been there for two hours."
Mumbo's suicide has sparked a debate whether working long 'pressure cooker' hours can threaten mental health.
On the day he leapt to his death, Mumbo, had left office at 1:30 am and returned by 6:30 am the following day.
"He never slept that night. He kept on tossing and turning," says a close family member, adding that he wasn't the type to say no. He was always very well groomed, but always tired."
Mumbo had experienced work-related burnouts thrice in two years. On October 25, 2016, he had a breakdown in the office and walked and stayed away for a month.
In mid last year, another employee recalls Mumbo falling asleep in the middle of a presentation with a client. "He was totally burned out, but he was instructed to sleep for 45 minutes in another boardroom and then resume his presentation.
Deadlines have to be met and bonuses have to be earned. If you can't handle the pressure, quit," explains a colleague at PwC where Mumbo was one of only three employees who had clocked more than 13 years.
"He would rather be late with a client's report than bring in a report which had a comma in the wrong place. As an accountant, he wasn't just careful with figures, but with grammar too. He was a perfectionist," says another workmate.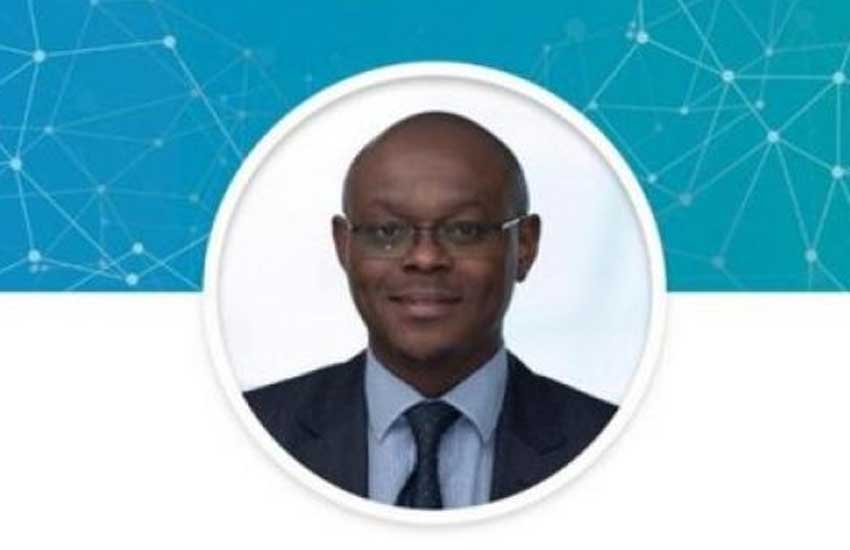 When reached for comment, George Weru, a director and Mumbo's immediate boss quipped "No, no, no, I would not wish to say anything about this issue. The boss, Mr Ngahu, issued a press statement ..."
Muniu Thoithi, the partner in charge of forensic auditing where Mumbo worked did not pick calls or respond to our text messages.
Peter Ngahu, PwC's regional senior partner and country senior partner for Kenya, also did not pick calls and never answered text messages about the firm's work culture and its effect on work-life balance.
But another of Mumbo's workmate said there was a "ruthless work culture" in which "many employees eat at their desks."
Another of Mumbo's colleague offered that "he wasn't assertive. He could not speak for himself. If there was a mistake, he would take the blame and not defend himself."
Valentine Maina, the marketing and communications manager at PwC, promised to comment but did not get back to us regarding staff welfare by the time of going to press.
Psychologist Faith Atsango explains that "People in high-pressure jobs are prone to mental breakdowns, and such incidents should be treated as physical health and safety issues at work," she says adding that "if you work in a factory, you are provided with safety gear, so if you work in a high-stress environment, the company should find a way to ease burnout or work-related stress."
Would you like to get published on Standard Media websites? You can now email us breaking news, story ideas, human interest articles or interesting videos on: [email protected]
Related Topics