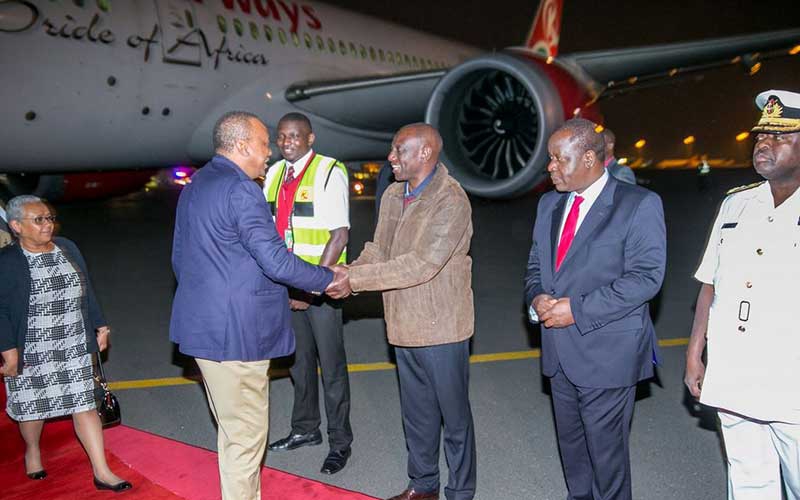 A senior aide to a top Jubilee Party politician got a rude shock after he was blocked from received President Uhuru Kenyatta on Tuesday evening at the Jomo Kenyatta International Airport (JKIA).
The man, who ironically had seen off the boss last week, was blocked by the same security detail that had in the past allowed him unfettered access to Uhuru.
The incident has left tongues wagging and officers attached to the senior politician guessing what could be cooking.
MPs lock horns over bids to succeed governors
Elsewhere, the scheme to succeed governors serving their last terms in one region has set some lawmakers against each other in a cold war that is likely to explode any time now.
The MPs no longer see eye to eye in Parliament and have resorted to dirty tactics to outdo one another.
The recent sugar debate provided fodder for the rivals, with each claiming the others received money for or against the report.
Would you like to get published on Standard Media websites? You can now email us breaking news, story ideas, human interest articles or interesting videos on: [email protected].
Related Topics