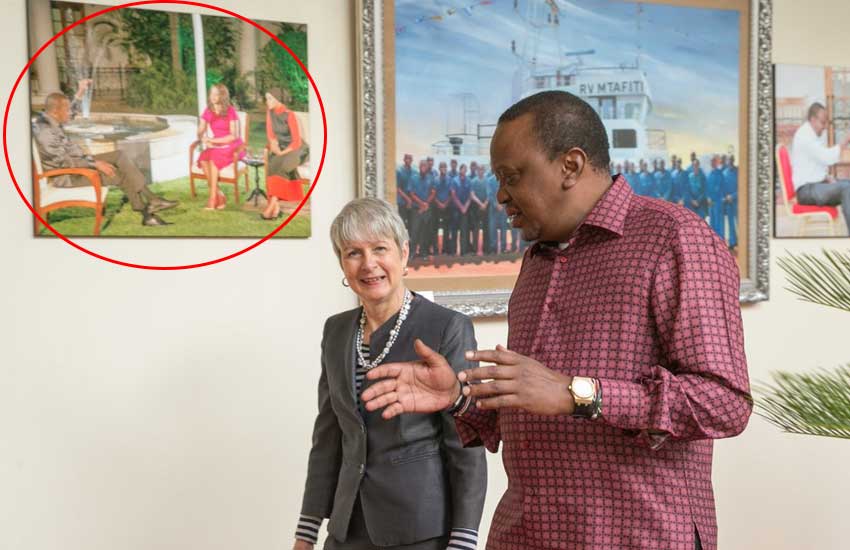 Despite the love - hate relationship between the media and the government, President Uhuru Kenyatta has kept memorable moments he has had with media personalities.
This is evident on photos that hang on State House wall after he was recently photographed walking with the outgoing German ambassador Ms Jutta Frasch.
In the background, he had hanged photos of his special moment with Lulu Hassan, Kanze Dena and Radio Jambo's presenter Daniel Mwangi aka Mbusi.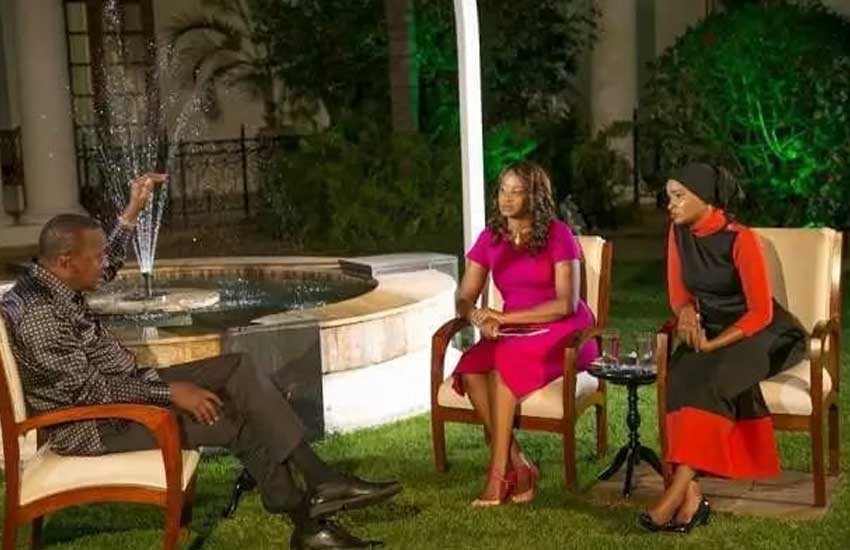 During an interview with Jacque Maribe for instance back in 2014, Uhuru comfortably had his makeup done in the full glare of cameras before they switched to the lush manicured lawns of the house on the hill.
Both interviews seemed to have hit the right notes with President Uhuru and he kept momentos for all to see.
Kanze has since been appointed as the Deputy State House Spokesperson.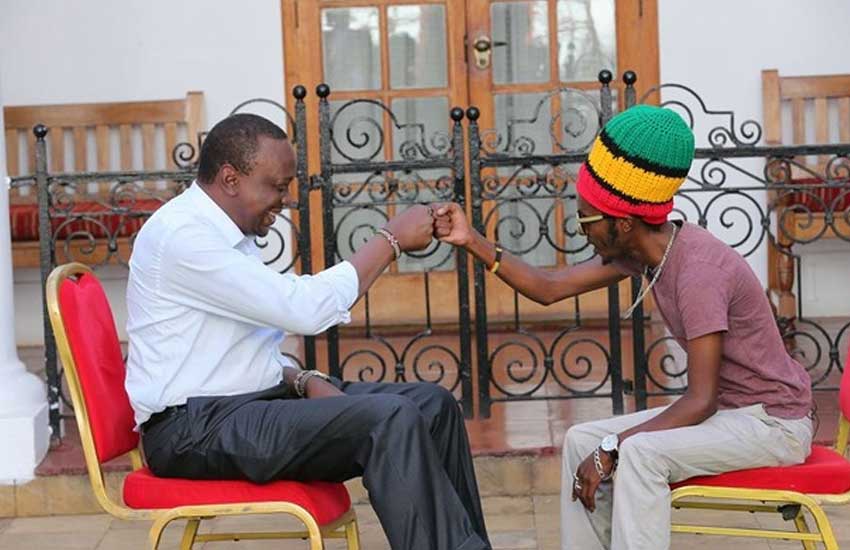 Related Topics