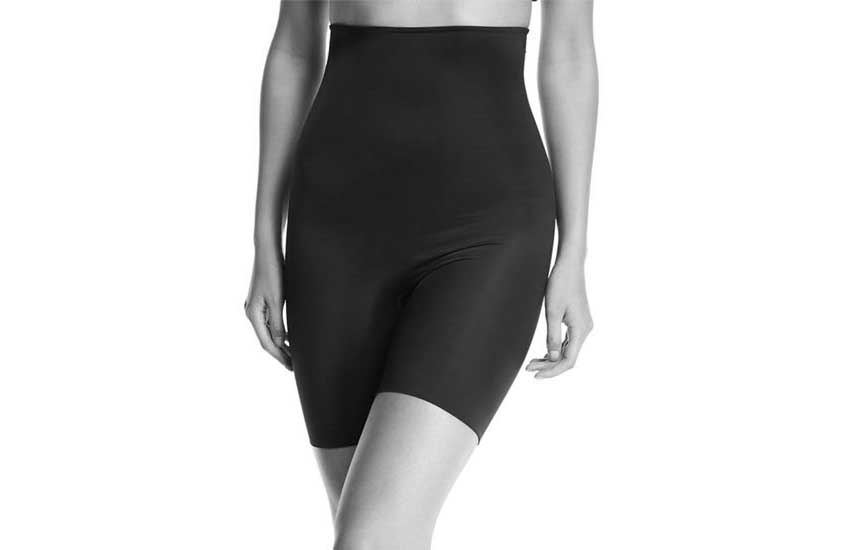 Biker shorts, popularly known simply as bikers, replaced the rural kamisi about 30 years ago, but are now back in fashion.
Though meant for riding bicycles, gym workouts and swimming, bikers represented urban innerwear fashion in line with rising rape cases in the late 1980s and early 1990s.
When a woman came face to face with a sex pest, removing bikers was hard, unlike panties that could be torn off the waist. Plus-size women who had difficulties finding fitting underwear also found these elastic bikers ideal.
The biker shorts have made a fashion comeback which has seen city women sporting full-rise boy shorts.
Besides making a fashion statement, the biker has returned for other reasons. Some women want to protect their thighs from chaffing, or in other words, becoming darker than the base of a githeri cooking pot.
Take Jane Mukami for instance, a graphic design student in Nairobi.
She told The Nairobian that wearing a biker is a must, especially when she wears a dress or skirt.
"I am a big girl, and with that comes big thighs. With my kind of thighs, friction between my legs is my reality and it becomes really annoying and uncomfortable during the hot weather. I have tried powder, but that does not stop the friction. Bikers have been my refuge," she explained.
Bikers have also helped the 25 year old fight flab.
"Being a big girl means I have to slim down my thighs, nip my waist and smooth out my stomach and nothing does that better than my bikers. They literally tuck everything in and prevent me from jiggling as I walk," she said.
However, not all plus-size women think that bikers are the solutions to everything. Jane Kimani had a different experience that made her swear off bikers.
"Last year, I bought new biker shorts that went from my mid-thigh all the way to under my breasts. I wore them under a knee-length dress to prevent chub rub, but when I got into my quiet office, I realised that the shiny/slinky fabric made a swoosh-swoosh noise every time I took a step! You could hear me coming a mile away and it was mortifying!"
The customer care attendant and mother of two adds: "When I went to use the bathroom, I noticed that the inside fabric was soft and not shiny at all. I turned the body shaper inside out and voila! I was able to walk around the office without my inner thighs announcing my arrival!"
But though women have embraced bikers again, men have issues with women who wear them. Some have complained that they lead to foul smell in the nether regions and health experts say there is more than just a man turning up his nose in disgust.
According to Dr Nicole Osiemo, a gynaecologist, there are health risks to wearing extra-tight clothing for prolonged periods.
"It could give you a UTI (urinary tract infection) when you're wearing anything that's tough to wiggle in and out of, you're just that bit more likely to try and delay having a wee. But ignoring nature's call can lead to all kinds of nasty infections in your urinary tract," warns Dr OSiemo.
Tight inner clothing like bikers, adds the gynaecologist, "could also give you acid reflux as your stomach, intestines and colon are compressed, and your digestive system isn't happy.
If you struggle with irritable bowel syndrome (IBS) or any condition that can make your need to relieve yourself more pronounced, shape wear might not be your friend, try and avoid it as much as possible."
Bikers also have an effect on one's digestion as "the spanx tightness impacts your digestive track, and if your intestines are compressed for too long, it can cause abdominal discomfort, bloating and gas.
It can compress your bowels, be problematic for those suffering from IBS or functional bowel disorders, and can cause episodes of incontinence."
Related Topics