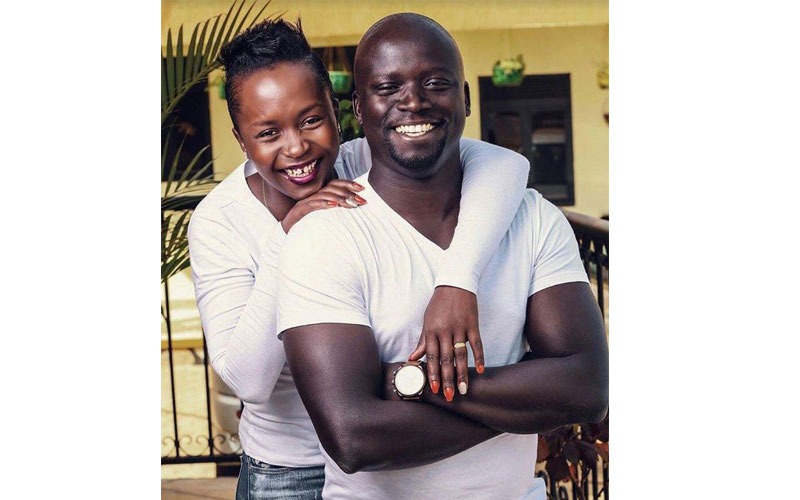 Many reasons have been given to explain why Ugandan celebrity couple Anne Kansiime and Gerald Ojok broke up.
If it wasn't about finances, it was Kansiime's lack of bearing a child or infidelity. The rumors never stopped but the comedienne has finally set the record straight.
In an interview over the weekend with a local TV show, Kansiime for the first time revealed why her husband left their marriage.
''I'm single, available, my schedule is tight. I'm just single, extremely single,'' she said about her relationship status.
Speaking of their failed marriage, she revealed how she held back the breakup for a while before breaking the news to the world.
''Actually my relationship ended like six months before the whole world knew about it but the pressure kept it going for a while. If you are there and not happy and think you are doing for someone else come here and I'll congratulate you cause you are wasting your own time.'' She said.
Playing smart, the entertainer remained mum about the main cause of their divorce touching on money issues.
''That's a fact I earn much than him, but I don't know if that is the reason he left. There could be other reasons that I will not get in to,'' she said.
Whatever the reason many be, Kansiime did not shy away from mentioning that she was actively searching with potential suitors trying their luck.
"We have applicants, some applicants come and they want to stay for like a week. We let them study the situation and they realize that other people quit for a reason, they also go," she stated.
Kansiime was in the country for the East Africa Comedy gig that took place at the KICC grounds last weekend.
She rose to fame with her 'Don't Mess with Kansiime' chronicles and before long, she became one of East Africa's most sought after entertainer.
Related Topics