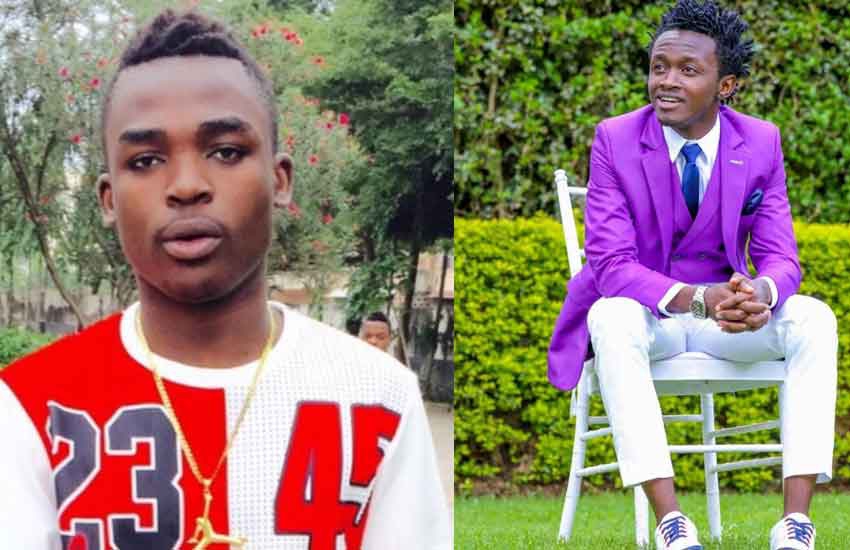 Gospel singer Bahati is the latest dissatisfied artist to work with a bongo talent.
Following the success of his collabo 'Bora Nife' with Dogo Aslay, Bahati revealed during an interview that disagreements on revenue distribution has made it difficult to work with Aslay and his team.
Putting blame on the bongo star and his management, the 'Ching Ching' hit maker pointed an accusing finger on Aslay's side for hampering his efforts to iron out their issues due to their unprofessionalism.
This he says, made him not push the song locally despite its potential.
''When two artistes work together, they should be humble so as to push the song but when one of us decides to act like a star it stops many things. It was a song I loved and wanted to take it to another level. But Aslay's management was uncooperative in terms of revenue shares, how the song would be sold online etc,'' he said.
Bahati was in Tanzania recently shooting a video with another artist, Marombosso.
This comes months after Willy Paul hit out at Harmonize for failing to push their collabo 'Pilipili' further driving a wedge between the two artists after the Wasafi Classic artist released a collabo days later with Diamond stealing the shine from their 'Pilipili' hit.
Related Topics