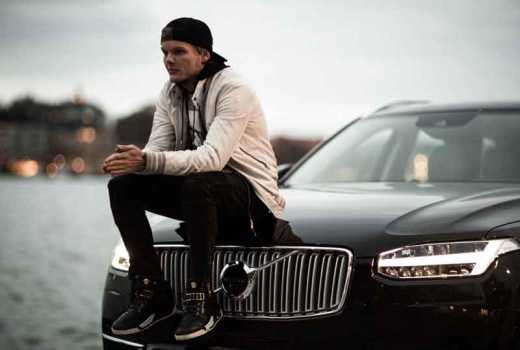 In a brief yet graphic article that has drawn massive online criticism, celebrity news website TMZ on Tuesday described, in brutal detail, the death of Swedish producer and deejay Avicii, born Tom Bergling.
With the article that described how Avicii committed suicide by cutting himself using a broken wine bottle, TMZ confirmed last week's statement by his family, which appeared to frame the deejay's death as a suicide. In the statement, his family stated: "He really struggled with thoughts about meaning, life, happiness. He could not go on any longer. He wanted to find peace."
As revelations of Avicii's sad and troublesome life continue to unravel, fans of the musical legend are struggling to understand why he lost his will to live.
At only 28, Avicii had achieved what many can only dream of. He had collected numerous accolades, from frequenting the annual Forbes ranking of the highest earning deejays to gaining global acclaim as one of the reckoning forces in the electronic dance music genre and bagging several top Billboard hits.
Sh8.5 billion
At the time of his death, Avicii was worth more than $85 million (Sh8.5 billion) and had made several charitable donations over the course of his career.
It is, therefore understandable why many do not comprehend why the young man took his own life.
Every year, thousands, perhaps even millions, of people across the world troop to auditions for talent shows such as American Idol and The Voice, hopeful that they will one day reach the success and celebrity status of stars like Avicii.
The rise of the internet has only worsened the allure of celebrity life. Celebrities show off their manufactured picture-perfect lives, pulling more and more people into the illusion of glamour. Facebook and Instagram are populated with wannabe models, musicians, artists, and other individuals with questionable talent but want to be famous.
Yet, amid the obsession with celebrity culture and the sometimes desperate and overreaching desire to become famous is the ignorance of just how difficult that type of life is.
Few people look inside the lives of some of the celebrities to see them as they truly are — lonely, losing the battle with drugs, alcohol, and mental and physical health.
Many famous and successful celebrities have committed suicide and it seems the trend is set to continue.
In 2014, actor and comedian Robin Williams, who had long suffered from depression, hanged himself. He was aged 63. Years before him, rock star Kurt Cobain, the lead singer of Nirvana, shot himself. The 27-year-old had attempted suicide a few months before. He left a one-year-old daughter.
In February 2010, 40-year-old British fashion designer Alexander McQueen hanged himself on the evening before his mother's funeral.
Just after his mother's death, McQueen had tweeted about having an awful week. Apparently, dressing icons such as former United States First Lady Michelle Obama and being named British designer of the year four times was not enough to motivate McQueen to want to live.
In July 1961, legendary author Ernest Hemingway shot himself in the head, ending his troubled life. He had won the Pulitzer Prize for fiction and the Nobel prize for literature for the novel, The Old Man and the Sea.
Less than a year after Hemingway's suicide, actress Marilyn Monroe died from an overdose of prescription sedatives. The cause of death was ruled as probable suicide. In the months preceding her death, Monroe's career had taken a nosedive, leading to her divorce and fuelling her mental and physical health problems such as bipolar disorder, depression, and endometriosis.
The deaths of pop legends Whitney Houston, Prince, and Michael Jackson have been highly publicised. In the wake of their deaths, the world was shocked to learn that the legends were only able to survive on drugs. Houston, whose extraordinary voice epitomised musical talent, could not save herself from her tumultuous and heartbreaking life.
The night before the 2012 Grammy Awards, music's biggest night, Houston was found dead, face down in a bathtub at the Beverly Hilton Hotel. The autopsy results released weeks later revealed the icon had traces of cocaine, marijuana, Xanax, and other medications in her system.
After Prince's death from an accidental drug overdose, there were shocking revelations of how for years he had relied on medication for his painful hip. His death was attributed to fake Vicodin laced with Fentanyl, a lethal combination.
After Michael Jackson's death, fans learned of the secret life of the king of pop as those close to Jackson testified that he had been battling a drug addiction in the last 15 years of his life.
In all these cases, there is a disturbingly similar trend. In most instances, the celebrities led lonely, depressed drug-fuelled lives, which they kept hidden behind a façade of fake smiles and glamorous lives.
Smartphone
Several celebrities have attested to the pressures, confirming their lives are far from the picture-perfect ones they show to the public.
English singer Ed Sheeran, in an interview with talk show host Ellen DeGeneres, admitted he did not have a smartphone. Explaining his decision to DeGeneres, Sheeran noted, "I don't wake up in the morning and have to answer 50 messages of people asking for stuff."
Sheeran's statement has been echoed by many other celebrities, who admit that the rise to stardom comes with friends and family members who stop caring about the celebrity and begin to use them for their fame and material wealth, leaving them feeling lonely.
Related Topics