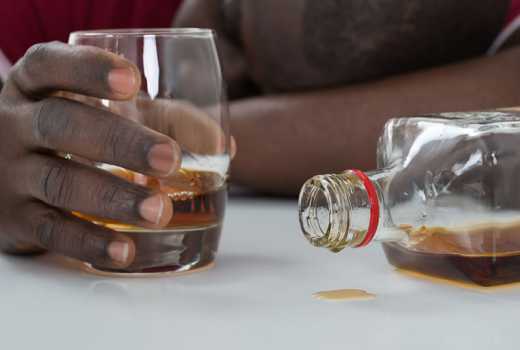 You can tell a lot about a country by the inmates in its schools, prisons and bars. The drunkards, particularly, make for interesting study. You can tell the time, day, week and month by the look of a frequent drinker.
The state of politics, economy and one's family life can be discerned from the wideness of a smile when they are on their 10th beer. The bar is a distillation of societal angst, a fermentation of its dreams in hops, malt and barley. Here are 10 types of drunkards in Kenyan pubs:
1. Kizunguzungu
This sometimes happens in rural areas where vernacular is the lingua franca. But on the fifth bottle of some Indian import and when alcohol 'hits the head,' the village old geezer attempts to speak in English to comical effects.
He curses the barmaid, "Pleli pakin!" (a Kalenjin rendition of something that cannot be printed in a family paper like this one)!
2. Onyango shika dame
These characters are normally shy by nature, but once alcohol hits the right nerves, they see beauty in the estate wretch, who drinks makali that makes her face resemble the lunar surface.
Others issues statements like, 'Niko na mzinga kuja na madem', before proceeding to massacre off his liver.
3. The boxer
Once a ka-drink has elevated them to that makeshift pedestal of false bravado, some summon unexplained courage, which makes them wonder why they did not take up professional heavyweight boxing.
He will look at a woman he met a few seconds ago and decide to knock out the boyfriend. But instead, he will fall like gunia ya waru from Kinangop, breaking beer glasses for which he shall be ejected by bouncers.
4. Maji ya mtungi
These ones drink like the bar is a library. The only sound they make is that of the liquid gold gurgling down their throats. Looking at their composure, it's like the world is heaven, where everything is perfect and there's no need to worry.
These calm drunkards are rarely roused even by number 3 above!
5. The cry baby
There are fewer sights more disgusting than a drunk grown-up wailing like a bayonet just went through his groin.
Alcohol-induced crying can be spurred by memories of being called nding'oing'o (dung beetle) when in Class Two at Mathare Kanu Office Primary School.
6. The loudmouth
These are the people whose voices will go a few decibels higher than the music in matatu za Ronga. They will endlessly talk about their imaginary conquests featuring bedsheets.
Their laughter will roar above the club deejay who has a chronic disease that makes him shout his name every 30 seconds. They are quite nasty these loudmouths.
7. Aibu ndogo ndogo
They will embarrass you by peeing on themselves, puking on the floor and sleeping with their trousers folded around their ankles in the washrooms where they have locked themselves and chewed a blackout.
8. The sleepy head
They sleep, snoring above the voice of the anchor during the 9pm news bulletin. They will momentarily wake up when their foreheads hit the ashtray on the table, but resume their slumber, leaning on your shoulder where a slimy trail of saliva can be traced from their open mouths full of broken teeth.
9. The beggar
He has been begging for alcohol since the 2002 elections. He never throws a round and never has money for buying meat to eat before drinking.
He can't bar-hop due to escalating beer debts in most pubs. He is very good at spotting newcomers whose generosity he abuses until wachanuke.
10. The comedian
The bar misses him when he goes MIA. He is the one person everyone throws a round for continued entertainment. You never notice it, but his laughter ensures he spends very little when out drinking.
Related Topics