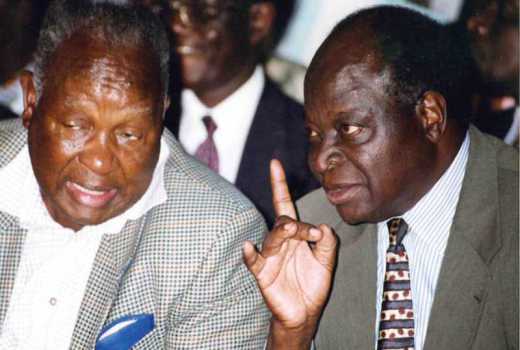 There was no love lost between Matiba, an abrasive politician whose pastime was climbing mountains and the affable golfing Kibaki, the gentleman of Kenyan politics
However, it is claimed the initial plans between Matiba and Kibaki was for the duo to resign from the government and then mobilise a political following to floor the incumbent president.
When Matiba called it quits in 1988 Kibaki did not follow suit until in late 1992 after multi-party system was in place and general polls were nigh. Kibaki proceeded to form DP to vie for presidency a move Muite, in a previous interview with The Nairobian alleges was seen largely as 'political scavenging'.
It is argued if the duo formed a united political front they would have garnered about 2.4 million to trounce Moi. Muite avers that the Kibaki's factor in the election was well orchestrated to fight Matiba.
He claims the ruling party clandestinely supported Kibaki as a way of splitting the voting bloc supporting Matiba.
"Kibaki took absolutely no part in the second liberation. On the contrary he was strongly opposed including hurling insults like "trying to fell a Mugumo tree with a razor-blade" alleges Muite.
However, since then the duo have been sworn political foes who certainly cannot share a drink. At one point the wrangles were that bad that they exchanged bitter words and at one time Matiba dared Kibaki for a physical fight to prove he was strong enough to become president.
Matiba claimed Kibaki betrayed him when both allegedly agreed to resign to protest Kibaki's sacking as vice-president in March 1988 and allegedly called for his detention in 1989.
Matiba even nicknamed him general kiguoya (coward) but Kibaki fired back accusing him of seeking sympathy votes.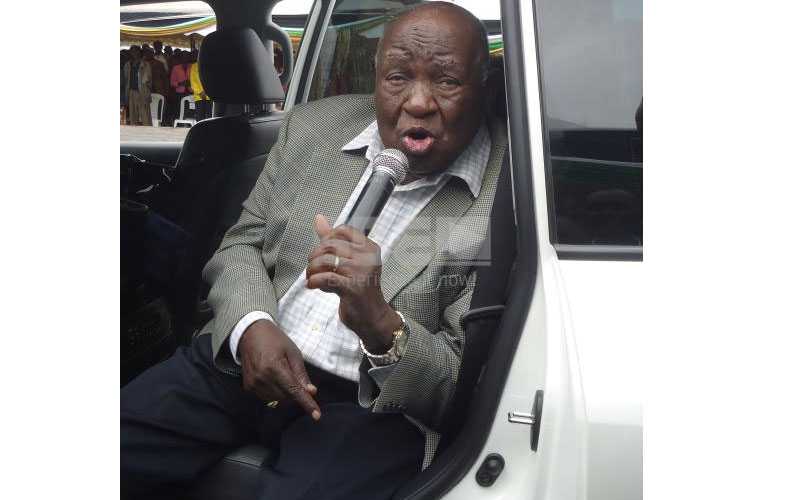 During his heydays in politics he squabbled with friends and foes and would not hesitate expressing his mind. His opinions and political stances did not auger well with the government and those in opposition, even his party colleagues and leaders in his Murang'a turf.
He boycotted the 1997 elections after he burnt his voter's card but then vied for presidency in 2007 after keeping off the 2002 elections that Kibaki won.
Related Topics