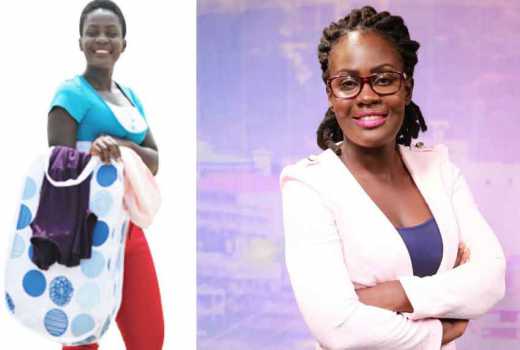 When you watch Namukabo Werunga reporting stories on TV, you can hardly imagine what she does on the side. The bubbly TV girl based in Kisumu actually moonlights as a Mama Nguo; but not your usual kind.
Werunga runs a laundromat, the first of its kind in Kisumu city. Hers is a self-service laundry where clients walk in, do their laundry using her washing machines and pay for services; an idea she adopted from abroad.
"I copied this from USA, where I visit quite often. It is their way of life and is quite easy and convenient for all their family sizes. I thought of trying it back at home," she told CityBiz.
But besides the business idea whose time had come according to Werunga, she had had enough of mama nguo drama, just like most Kenyan middle-class.
"There's one particular one who took off with half my wardrobe in 2014. The rest did shoddy work and I regretted not doing the laundry myself."
She says business is growing and "we also do pick-up and delivery services, especially for cooperate clients like hotels and guest houses."
In the two-roomed shop based in Lolwe estate, she has five dryers, two washer-dryer machines, iron boxes, garment steamers and ironing boards.
"This business is worth about Sh1 million and I have employed two attendants who guide clients on machine use and help to load laundry into the machines.
On a good day, about 15 clients walk in with a basket or two of laundry. Weekends are busy compared to the dry spell experienced from Monday to Thursday. One laundry basket costs Sh450.
Busy clients can subscribe to the quick service list where their laundry is done and they collect it at their own convenience.
At Mama Nguo's, people do much more than washing clothes; they bond and gossip as they do their laundry. Clients waiting for their laundry also enjoy free Wi-Fi.
"Many people used to the old school way of washing clothes thought I was mad to start this business. But as soon as they tried it, some of them are so hooked that they are here every weekend," she says.
Werunga has regular job and only spends her off days at the laundry because she can rely on her able and hardworking team.
Related Topics