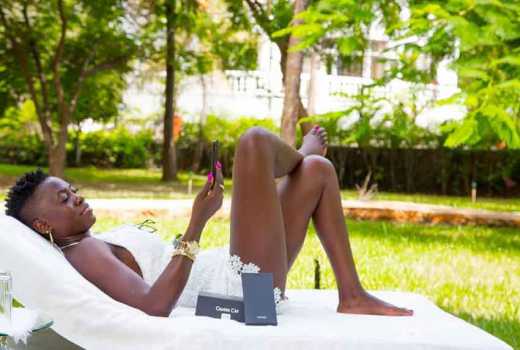 Very much alive and kicking singer Akothee has hit back at a gossip blog that claimed she was dead.
Although this happened over the April fool's day, it was not taken well especially from the 'Oyoyo' hit maker after the news reached her and her loved ones who were grief stricken.
''Eeh I am alive, some blog must have shocked my family, its fool's day but don't fool around with life! am not live because am sucked out ! No energy! I know you miss me online but for now just go to YouTube and enjoy me #OYOYO! I got out of bed today walked downstairs and back to my position! am seeing all of you don't worry I LOVE YOU FANS & If I die You will be the first to know on this wall because death is natural don't panic.'' She posted.
It is not the first time tabloids both locally and internationally have 'killed' famous people in propaganda and false news.
To confirm all was well, her daughter Fancy Makadia also had this to say.
''That blog that is busy saying my mom is dead Well News flash My mom is alive and kicking You are wicked and may you all be punished, Mrs oyoyo get up so that they can see you.'' She posted.
Related Topics