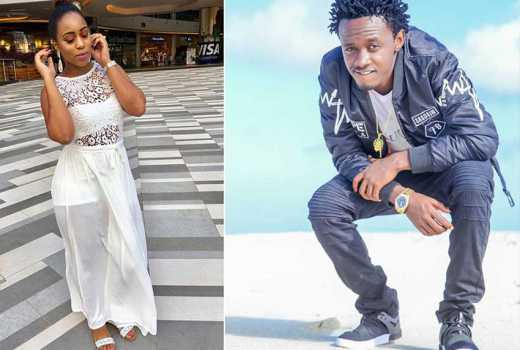 The age difference between gospel singer Bahati and his wife Diana is two years and not 10 as is believed on the social media circles.
This is according to a revelation by Bahati to ViuSasa that he matured early and all he ever wanted was a woman who would not stress him out.
He reiterated that he was proud of Diana's age, 26, and that the difference was just a mere 2.
"I'm proud of my wife's age, I always wanted an older woman, I matured up at the age of 12, growing up in the ghetto and I knew I'd want a woman who wouldn't stress me out," said Bahati
Just a few weeks ago the 'Barua' hit maker and his wife were in the limelight as they welcomed their first child together, Heaven Bahati.
Photos from the maternity ward after Diana delivered did not go as planned after she was trolled over her appearance.
Related Topics