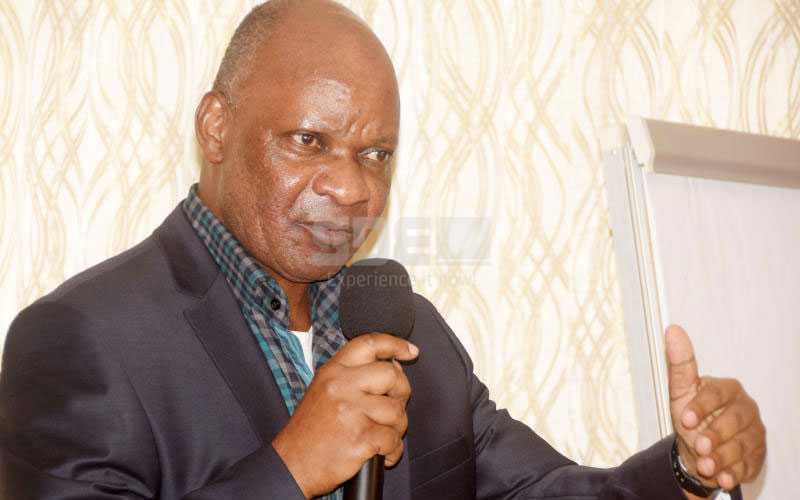 The tough-talking Nelson Marwa, the current PS in the Ministry of Devolution, was the no-nonsense Coast Regional Coordinator. He is part of the team assembled by President Uhuru Kenyatta to cement his legacy as he embarks on his second and last term.
Despite being at the helm of security at the coast for more than two years, little is known about him beyond his job, via which he has risen through the ranks for 26 years.
From a junior civil servant, Marwa headed the all-powerful security coordinator position so well, there were calls to have him appointed the Inspector General of Police. Some quarters wondered why he was not paired with Dr Fred Matiang'i at the Ministry of Interior.
The man with three master's degrees was born in Kuria, Migori County, and grew up in Tanzania and Uganda.
The son of a missionary started off as a junior district officer in Nyeri and has worked in several parts of the country, including Kinango, Rift Valley, and Mombasa.
Though married and with a family, Marwa has always kept his private life just that, private.
Before his promotion as the regional coordinator in 2016, Marwa had been the Mombasa County Commissioner for six years during which time he fought against drug dealers and terror threats, when even the police abandoned him and "only God, the President and my family supported me in the fight against terrorism, but I soldiered on," Marwa told The Nairobian.
As a county commissioner, Marwa warned that those using places of worship to cause terror in the region would be dealt with accordingly.
"The government is going to deal with you individually; we are going to act on that, I hope we are clear," he warned.
Along the way however, Marwa stepped on the toes of powerful coast leaders, including Governor Ali Hassan Joho with the two playing out their rivalry in public several times, the most recent being when the county government of Mombasa issued permits to four strip clubs.
Marwa called on Governor Joho to revoke the licences of all strip clubs "with immediate effect" as minors were being lured into the prostitution in the affluent suburbs of Nyali.
"People have lured young women to dance naked in front of men without shame. It is such a shocking and disgusting site," said the man described by many as a hardworking civil servant who keeps his family life and work separate. In Mombasa, he lives in a heavily-guarded area.
Related Topics