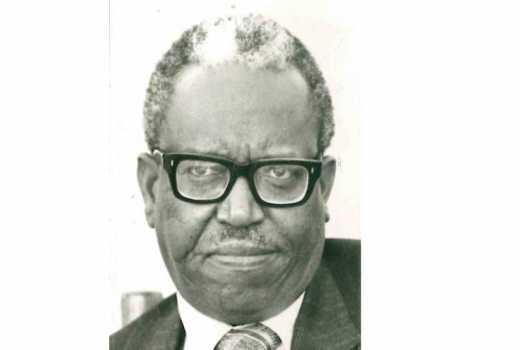 The recent resignation of Attorney General Prof Githu Muigai reminds us of another chief legal advisor.
Joseph Kamere ascended as Kenya's third Attorney General on June 6, 1981, but the first to be picked from private practice.
But he didn't last two years-and not just because Kamere's short reign was complicated by myriad business related court cases.
There was one instance in which it was alleged that he was advanced Sh3 million by the Bank of Baroda (without an account) and the financial institution was at the time facing irregular exchange control violations.
Kamere's 20 month tenure as Attorney General was, nevertheless, credited for among others; ensuring that court cases were speeded up after he introduced the Statute Law (Miscellaneous Amendment Act) 1981 that increased the number of Puisine Judges from 19 to 24.
The law of succession which guide inheritances cases came into being after Kamere set up the Law Review Commission which used it while enacting the Criminal Law Bill, and saw those giving wrong statements to the police receiving a three-year jail term.
No bank can dish your account details. Not since Kamere introduced the Banking Act on "client confidentiality" with a 20,000 fine or a year in jail for breaking it.
Joseph Kamau Kamere was born in Githunguri, Kiambu County on July 7, 1926. He attended Githunguri Independent School in 1938 and Premier College Nairobi where he studied shorthand and typing between 1944 and 1946 and later employed as an interpreter and crime statistician at the East African High Court where he worked for six years up to 1952.
After two years at Adam's College South Africa, Kamere was expelled and had to complete his studies at London University from 1954 to 1961.
Upon his return Kamere worked as the Nakuru and Eldoret resident magistrate for four years before he was appointed State Counsel at the Attorney General's chambers. He worked for three years up to 1968 eventually opening his own law firm in 1969.
But as Attorney General, Kamere had his lows, with his major undoing being pegged on arrogance.
During his maiden speech, he told Parliamentarians that they were "heavily laden in election debts. They do not sleep properly, but I have no such worries." That put him on a collision course and Kamere had problems pushing Bills in the August House.
Most bills were, however, defective, forcing Members of Parliament to call for a debate into his competence as "he was not being knowledgeable of the law" as Attorney General.
Retired President Daniel arap Moi relieved him of his duties in January 1983.
Related Topics