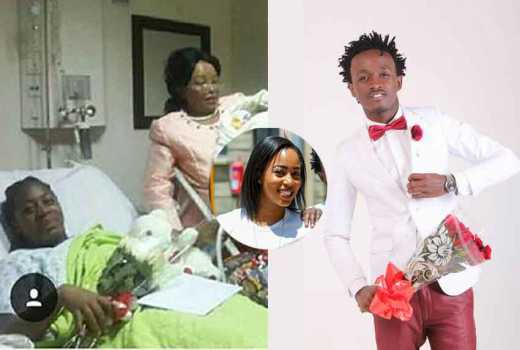 The birth of a child in any setting is often a day of celebration, filled with endless joy and a moment that beams happiness to the parents, family, friends and the community at large.
In the modern era with the advancement of technology, some couples have gotten the tools to capture and share the details of such great moments with the world.
Photos from such events can however go south quickly as popular gospel singer Bahati and his wife Diana Marua found out days after they were blessed with a baby girl, Heaven Bahati, on Valentine's Day.
Bahati, perhaps, eager to share the good news with their large and adoring fan base shared a photo of Marua minutes after giving birth.
He was, however, forced to delete the photo after a stream memes started to emerge as some trolled the singer's wife online.
Marua was for the large part trolled over her appearance at the ward in what some pointed out was that the 'yellow yellow' image she had projected to her fans was nowhere.
Others however argued that pregnancy and labor takes a toll on one's body and that the dark image could have been as a result of the poor lighting at the maternity ward.
Related Topics