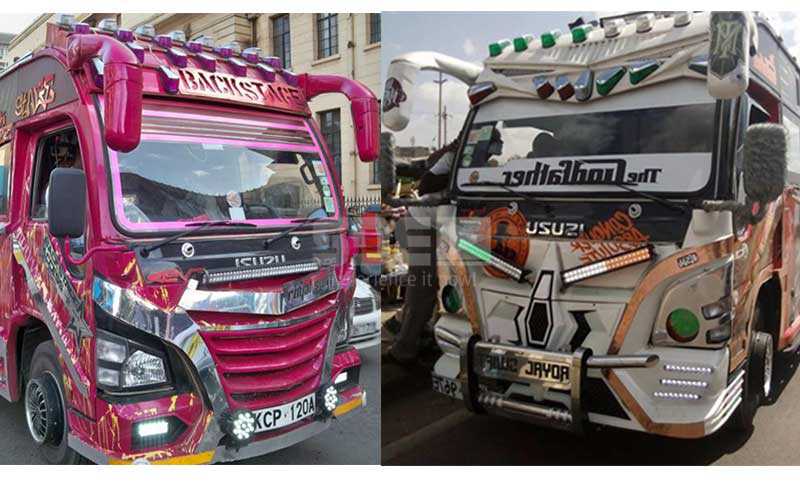 Pipeline/Embakasi route is now the talk of the town, thanks to the arrival of two new nganyas, Backstage (built by KCI) and Godfather (built by Choda).
The two operate under Royal swift and mathree fans are now spoilt for choice.
Backstage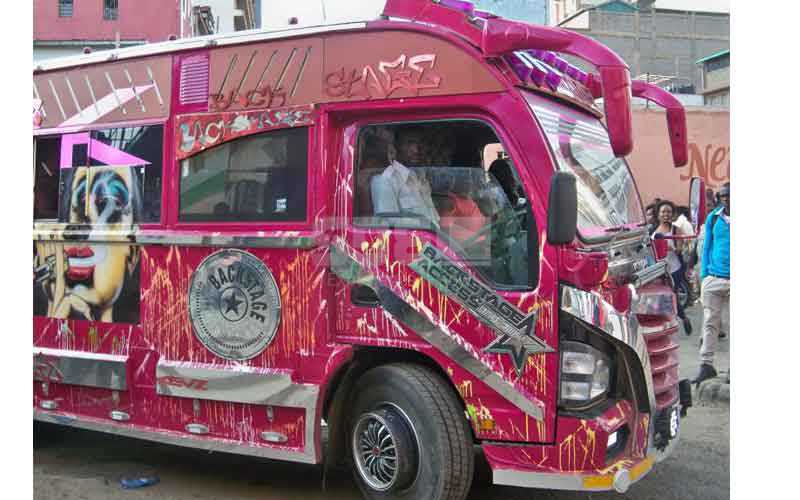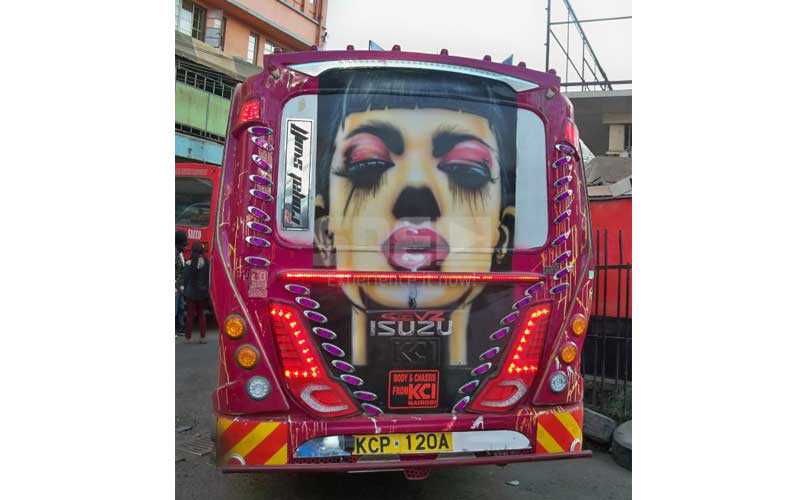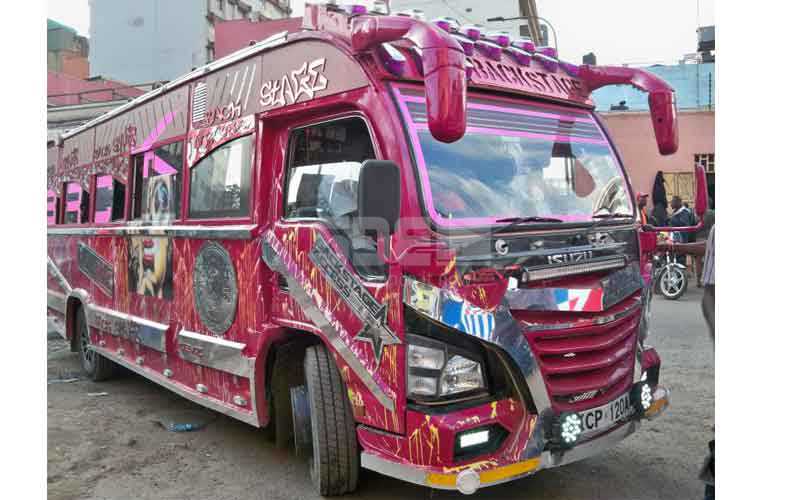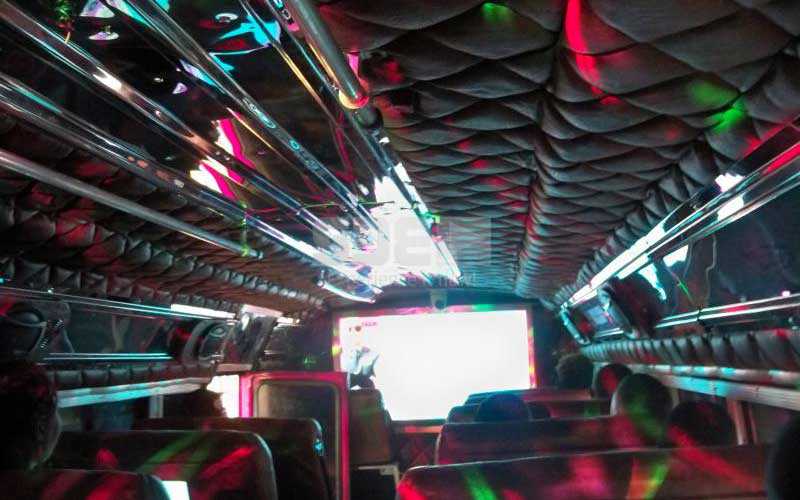 Backstage boasts of bold pink colour and is among the first Mathrees to have a 17-inch seat screens. Further, it sports a sound proof interior, cosy leather seats and a rotating ceiling.
When it comes to interior lighting, Backstage uses rotating LED stage lighting both day and night.
Other features include a 52-inch smart TV.
Godfather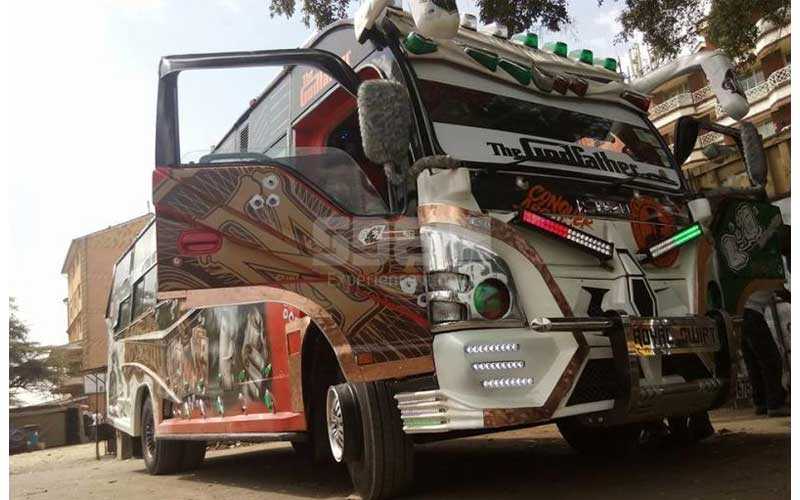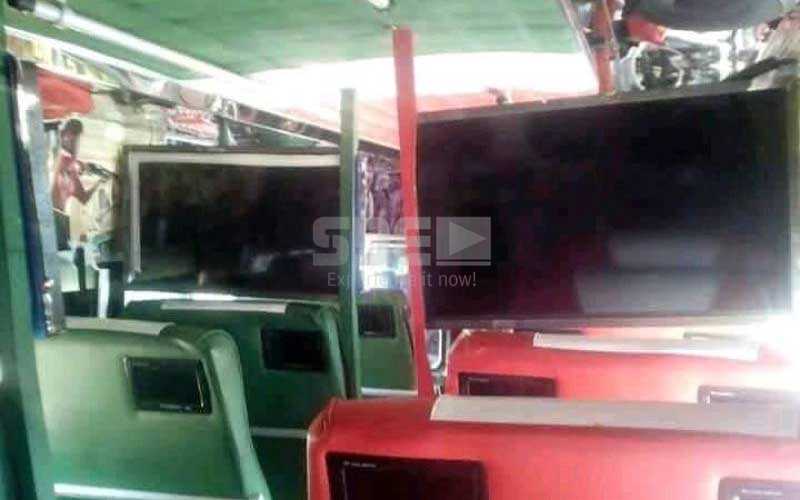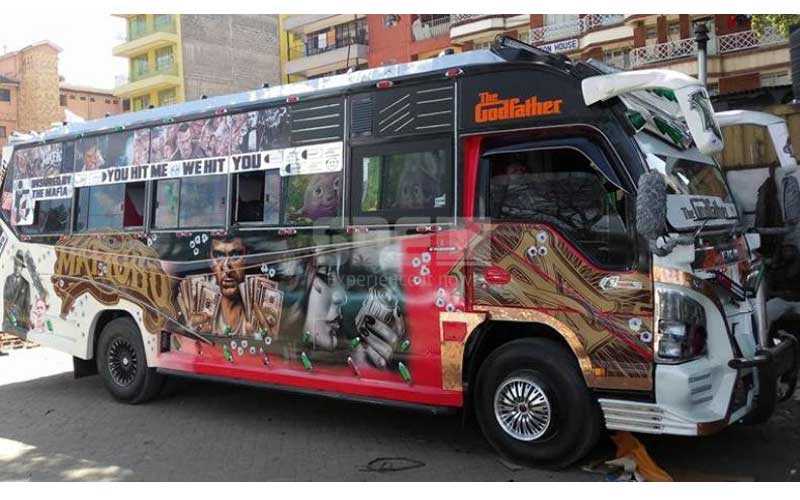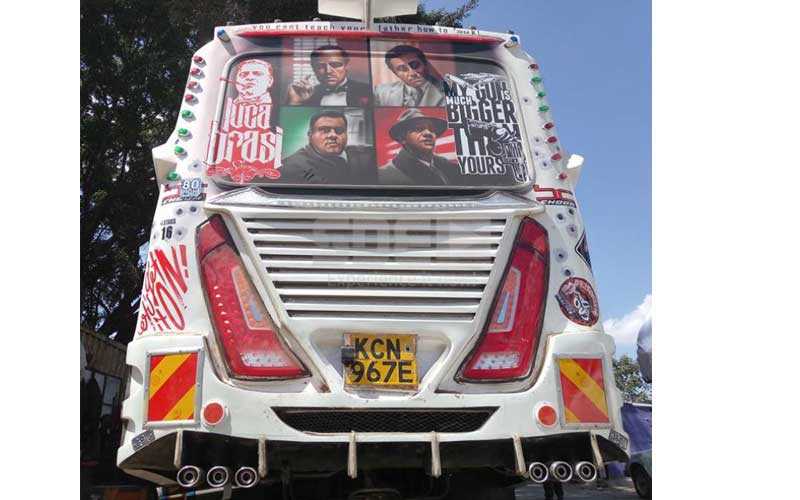 Godfather, on the other hand, has double screens on each seat, a 52-inch screen in front and another 21-inch for passengers at the back.
Its' interior theme include portraits of the Godfather movie poster. It has an air conditioner.
Well, let's wait and see how the competitions goes.
Which matatu is the hottest?
Related Topics