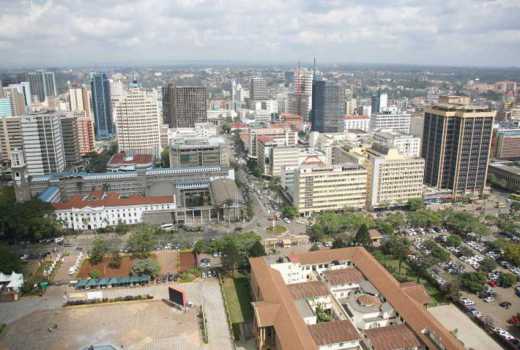 There are certain 'dead' estates that are perpetually under the radar in Nairobi
They are lacklustre with no character or personality whatsoever
Matatus plying such routes are mostly old and rickety
There are certain 'dead' estates that are perpetually under the radar.
There's hardly any news about something out of the ordinary in these neighbourhoods - not insecurity, not water shortage, not power outages. Nothing.
Everyone seems to be unfamiliar with nightclubs in these estates. Woe unto you if you stay past 9pm in these hoods, even if you had to wait for three hours for the nightclub to fill up. After 9pm, all matatus in these areas are parked for the night.
Matatus plying such routes are mostly old ramshackle that are not roadworthy. While some of these estates are somewhat affluent, they are lacklustre with no character or personality.
Here's the list of 'zombie' estates:
1. Ngumo When was the last time you met someone from Ngumo? Other than non-residents, no one knows what goes on there. Matatus that ply the route are countable. Ngumo is ideal for families and those who have settled down with no interest in the energy-sapping pursuits of fast and adventurous living.
2. Ngumba This very forgettable estate hosts majority of East African Breweries workers, but lately, others have moved there since the completion of the Thika Superhighway.
While Ngumba has Nairobi's most organised route transport (fares are Sh50 come rain, hell or high water), it lacks character and is surprisingly sleepy for a hood that boasts of a distillery.
3. Imara Daima Despite being the posher of the wider Embakasi region, Imara Daima is quite sleepy. Residents here, despite being in the middle-income category, have no respectable supermarket, or mall. Besides Choma Zone and Tents, there is no club that 'kicks.' It is a dull existence here.
4. Jamhuri This is a middle-class estate on Ngong' Road that is particularly liked by Ethiopians and South Sudanese. Word has it that this has scandalously raised the rent, but what can one do in Jamhuri?
5. Highrise Ever been inside a house in Highrise? They are ugly, unmaintained and suffer constant shortage of water.
Highrise has arguably the oldest matatus, and no respectable facility worth writing home about. Highrise is the aftermath of a slum upgrading programme for the tyrannised residents of Kibera that was hijacked by the middle class. Now it rots from years of disrepair.
6. Ngong Ngong was once considered a place for the rich, and not because it was far from civilisation. Then Syokimau came along. But all along, we knew Ngong' was overrated. Insecurity has bedeviled this hood, whose matatus are more prone to hijacking than anywhere else in Nairobi.
7. Kahawa West The most exciting thing about Kahawa West is that it's near Kamiti Prison. You might think it is an extension of the prison. With just one petrol station, Kahawa West is the most insignificant and inconsequential estate along Thika Road, though thankfully, it is home to Farmer's Choice whose sausages Kenyans love.
8. Utawala Word has it that Utawala is the offspring of money remitted by soldiers in peace missions abroad. The soldiers from Sarajevo and the Serbian wars were the first to buy land in Utawala before it became fashionable. But Utawala is far. Very far. Those who commute from Utawala to Nairobi daily have the faith and patience of the Biblical Job.
9. Embulbul Tucked somewhere between Karen and Ngong' is Embulbul. Even the name says a lot. It is dusty and sometimes muddy stretch, depending on weather conditions and is typically rural with no streetlights.
10. Wanyee On your way to Satellite (another sleepy hood), just after Dagoretti Corner, is Wanyee. It is a transitional estate that has nothing going for it. The road leading to it is narrow and you easily be knocked by speeding matatus and boda bodas.
Related Topics