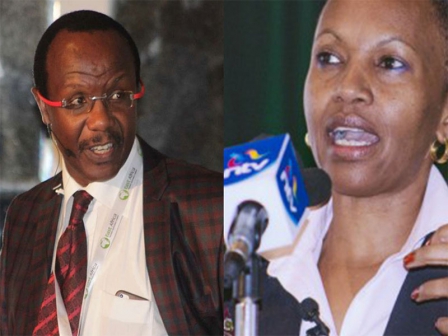 David Ndii was arrested by officers from the Flying Squad and Special Crime Prevention Unit
They did not know him well even as they trailed him from Nairobi
He was driven to the Directorate of Criminal Investigations (DCI) headquarters for questioning
.
NASA strategist David Ndii's wife Mwende Gatabaki has revealed that opposition leader Raila Odinga's daughter Winnie Odinga came to her rescue when she was almost being locked up at the Diani police cells for demanding to see her husband who had been arrested by the police in their hotel room.
This was after she had a lengthy argument with the police officers demanding to know the whereabouts of her husband.
Speaking to journalists yesterday, Mrs. Ndii claimed that officers at Diani Police Station threatened to throw her behind bars if she was not going to stop asking questions.
"I was detained for sometimes, then Winnie Odinga came and started talking to the officers. She asked them what was going on. And at that point I noticed they also changed a bit. The idea of throwing me into the cell changed," she said.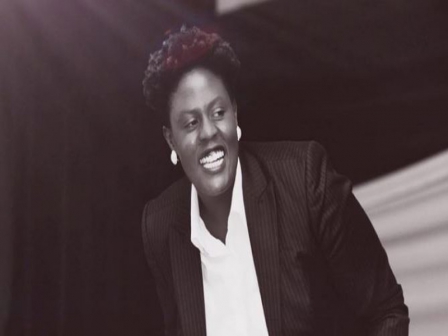 She added that they had traveled to Kwale County to attend a nephew's wedding and were putting up at the Leopard Beach Hotel from where a group of seven officers from the Flying Squad police unit picked up her husband in the presence of their 11 year old daughter.
When she inquired where they were taking him, they told her that he was being taken for questioning at the Diani Police Station. However, when she visited the mentioned police station, she found out that her husband was not there.
According to witnesses, it appears officers from the Flying Squad and Special Crime Prevention Unit, who arrested Dr Ndii, do not know him well for they trailed him from Nairobi to Kwale.
They are said to have carried his photograph as they sought help in identifying the economist who has been a fierce critic of the Jubilee government.
The officers first went to Leisure Lodge, which is opposite the Leopard Beach Resort and Spa.
Here, they are said to have shown receptionists the photograph and inquired whether Dr Ndii had been booked at the hotel.
Nasa leader Raila Odinga's spokesman Dennis Onyango revealed the secret operation by the police when he announced the arrest on Twitter.
He said Dr Ndii was at the station and moments later, it was the theatre of all manner of visitors, including Mrs Ndii and Raila Odinga's daughter, Winnie. Both were grilled then released.
Mrs Ndii and Ms Odinga were both arrested, grilled and released.
At around 9.45pm, several unmarked vehicles arrived at the station and Dr Ndii was bundled in one and driven to Mombasa and later to Nairobi.
He was driven to the Directorate of Criminal Investigations (DCI) headquarters for questioning.
Related Topics