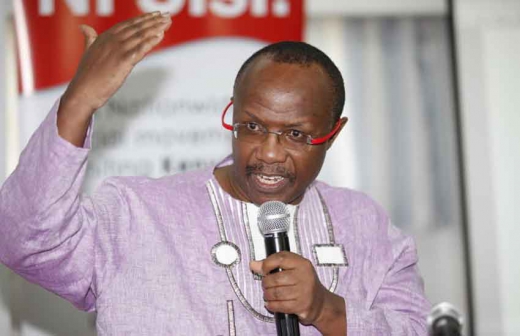 NASA strategist Dr David Ndii is the man on the nation's eyeball after he was reportedly picked from a hotel in Diani, Kwale, by armed men believed to be from the Flying Squad.
News of his arrest immediately sent social media users and his supporters in a frenzy as they dissected his arrest and detention over his supposed ties to the swearing in of NASA chief Raila Odinga.
Some, however, could be wondering what the hullabaloo about his arrest is all about and who he is exactly.
So who is Dr Ndii?
Well, for starters Ndii was appointed by the Opposition coalition to lead the proposed Peoples Assembly that is spearheading the planned swearing-in.
He rose to the national limelight after he caused a stir by posting a controversial document titled "petition for self-determination," credited to be behind the secession calls.
Listed on Strathmore profiles, Ndii is a prominent columnist on a daily paper on economic development and governance issues, holds a PHD from Oxford University.
He also holds doctorate and master's degrees in economics from the same university as well as a masters and bachelor's degrees from the University of Nairobi.
The Rhodes Scholar and Eisenhower fellow co-founded the Institute of Economic Affairs, Kenya's first independent policy think tank.
He advised the NARC administration on the Economic Recovery Strategy (ERS) credited with the post 2003 recovery of the Kenyan economy.
Ndii was also an Economic advisor to the Government of Rwanda and public finance expert to the Kenya constitutional review Committee of Experts (COE).
Related Topics