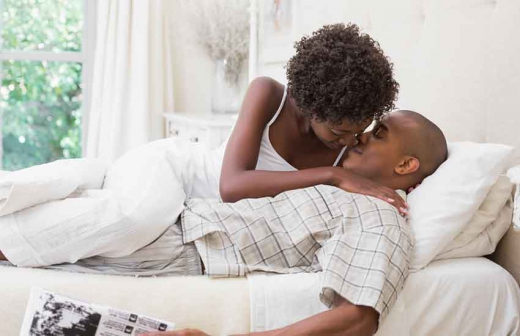 At least one out four married women is unhappy, according to research
Women who cheat do so to fulfil sexual desires that cannot be satisfied by their men or adventure
Men on the other hand cheat because of sexual stimulation
The institution of marriage is on the brink of collapse thanks to the tendency of spouses to cheat.
A survey conducted by Consumer Insight (CI) indicates in part that at least one out four married women is unhappy; with a majority of them blaming their dejection on the wrong choice of men.
In an effort to contextualise the survey, The Nairobian reached out to a number of women in the city.
Most of them indicated they cheat once in a while, either for adventure or to fulfil sexual desires that cannot be satisfied by their men.
A top anchor with a leading media house believes that women get married for the wrong reasons, leading to numerous cases of adultery.
"A number of us get married because 'it is time.' Then, there are those who get married for financial reasons. If you were a flirt, a big spender, do not expect your marriage to change that," said our source.
Emotional connection
The Nairobian found out that whereas married men would cheat because of sexual stimulation, for women, there is always an emotional connection.
Achieng, a lawyer with a top city firm has been married for five years and says she has had three extra marital affairs; two with her colleagues and one with an ex.
"There is this learned friend who is always there for me and knows how to read my emotions. He sorts me out when I'm faced with difficulties at work.
Recently, he helped with a big case I was working on. How else can I reward him?" poses Achieng'.
The church or place of worship was polled by CI as the least place where a woman would take her 'mpango wa kando.' But to the contrary, The Nairobian has independently established that married women would easily fall for men of cloth.
"Pastors present themselves as sweet talking people who fulfil spiritual and emotional needs. He is that man who reminds you of your old dating days and more often than not, will lend you an ear," Njeri from Nakuru narrated, adding that nothing would stop her from discovering what lies beneath the robes.
The CI survey further indicates that irrespective of their married status, a Kenyan woman is rarely alone, especially at entertainment places.
Ninety two per cent of the respondents indicated they would definitely be at a club in the company of a man.
"At a glance, I can tell whether I can take him to bed," explains Cynthia, a mother of two who has been married for the last eight years.
Sexually bed
Since 56 per cent of the women sampled stated they were sexually active before 18 years, chances of your wife cheating with an ex remains significant, especially if he was good in bed.
Married women will rarely cheat on their husbands with a man they don't know. "It has to be someone she interacts with daily, or she respects, like her boss, your best friend or her pastor," says psychologist Karen Kimani.
She adds that men cheat for sex, plain and simple, while women cheat for love. "Before a woman invites a man to her bed, she loves him, or is set to gain something from the man."
But most women need an emotional connection before graduating to matters of sex.
"Severally, I have wanted some good sex akin to what I was used to before marriage, but it is not easy. I have previously been with two different men who do not even come an inch close to my husband. There was a time I got the right game after three different hit and run escapades," Cynthia added.
Married men must be wary of the ex, warns Kimani.
"The first love, even after years apart, can never be forgotten. She might say no, but if the ex persists, some women might cave in. It is usually the first love that is the strongest love. That is why the ex could be the man she truly loved, and the man she will cheat on her husband with," she says
Brewed on the net
A different survey by a local independent legal organisation indicated that three out of 20 'couples' meet online.
Given that about 91 per cent of women sampled by CI have social network accounts, it is hardly surprising that 80 per cent of lawyers blame the rising divorce cases on Facebook, with an overwhelming majority of divorce clients citing evidence from social media.
Other findings that stood out in the CI survey show that women place a high premium on owning a house than having a successful marriage, with 27 per cent preferring a comfortable life to raising successful children.
Equally, women fear death, HIV/Aids and poverty more than divorce and losing children or childlessness.
Related Topics