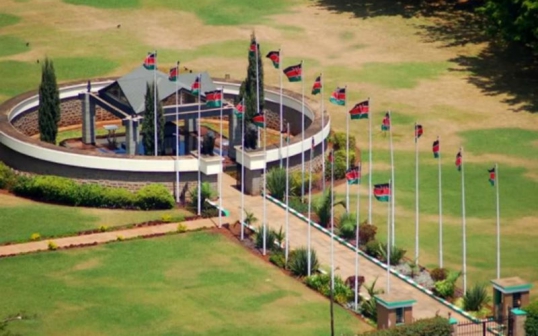 The final resting place for Jomo Kenyatta remains a mystery
He was buried inside parliament but some are questioning if the remains are still there
The final resting place of Kenya's founding President Mzee Jomo Kenyatta whose death and burial have been shrouded in secrecy for the past 37 years is right at the corner of parliament precincts.
Kenyatta's remains were buried in a crypt inside Parliament after his death on August 22, 1978 aged 86 years, but some are querying if his remains are actually there!
The nature and cost of his interment and the corpse itself, is one of Kenya's best kept secrets. The crypt is heavily guarded by military officers and is only open to the media when visiting Heads of State or Kenyatta's family visit to lay wreaths.
It is not known if the founding president's corpse is still intact, as reportedly embalmed and preserved, 31 years ago. There are claims that Jomo Kenyatta's embalmers may have flown into the country to ensure his body would be ready for public viewing just after his death.
According to mortuary superintendent City County David Wanjohi, a well preserved body can stay for months or even years if the proper embalming procedures are followed.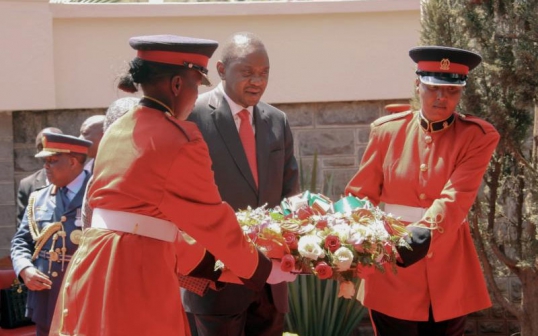 "A body that is well treated and embalmed with chemicals can stay for months, and if need be, even years. In fact, the more a body stays in an embalmed state, the more it hardens like a stone, thus staying in a preserved state for long," he said.
However, Wanjohi would not say which method or chemicals were used to preserve Mzee Kenyatta's body as he (Wanjohi) was still in school when Kenyatta died.
The same procedures were followed in 1987 following the death and protracted court case involving lawyer S.M. Otieno.
His widow, the late Wambui Otieno and her husband's Umira Kager clan battled it out in court for five months as to who had the rights of burying the lawyer.
In some cases, "reconstruction surgery" is necessary if a person was completely disfigured at death. This was the case with former minister for Foreign Affairs, Robert Ouko whose body had been burnt beyond recognition.
Related Topics