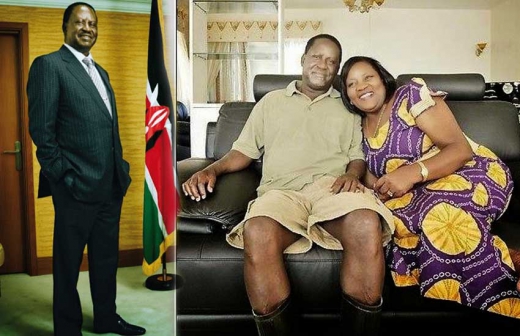 Raila Odinga's experience in the political scene has earned him a host of nicknames
Tinga means a tractor, a name he got in the 1990s
He got the name Hummer in the 2000s after imported a Hummer model
Opposition Leader Raila Odinga is one of the prolific politicians in the country whose name rings a bell in any corner of the world.
His experience in the political scene has earned him a host of nicknames, ranging from; Tinga, Hummer, Agwambo, Baba, Jakom, among others.
Tinga means a tractor, a name he got in the 1990s when he was the National Development Party (NDP) leader, the party whose slogan was Tinga.
He got the name Hummer in the 2000s after imported a Hummer model ahead of the 2007 general election.
Baba became his latest nickname he got from his political cronies who considered him a political father.
Jakom which means Chairman is however derived from his activities in the political and social scenes which include chairing high profile deliberations.
The name 'Agwambo' is however undoubtedly the oldest and most famous among the nicknames. The word 'agwambo' is a Luo word which has been translated to mean 'Mystery' or 'The Unpredictable' in English.
Even though Raila is considered one of the most unpredictable politicians in the country, the name has no relationship with his political character, and not many people can however trace the origin of the name which has stood a number of political regimes, and which has not shown any sign of disappearing.
Related Topics