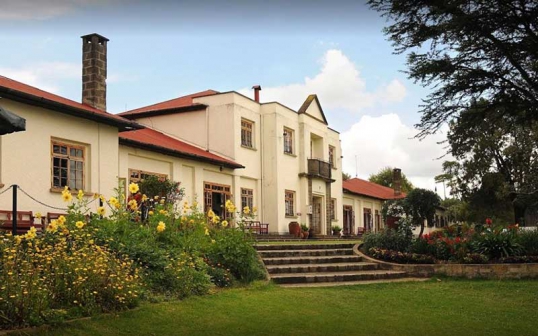 Many Kenyans have been left quite surprised after the menu of a high-end school started doing rounds on social medi.
The menu of St. Andrew's, Turi, which is situated in Molo, Nakuru County entails of food items most Kenyans have never tasted, let alone heard of.
One would be forgiven for thinking that it's the menu of a five-star hotel:
Monday: The students wake up to cereals, fresh juice, fried eggs, grilled tomato, baked beans and toast.
For lunch, they are treated to roast chicken with lemon and ginger maxim potato, veggie moussaka and chocolate mousse.
For dinner, Beef lasagna and ginger bread, matoke, grilled veggie and fruits.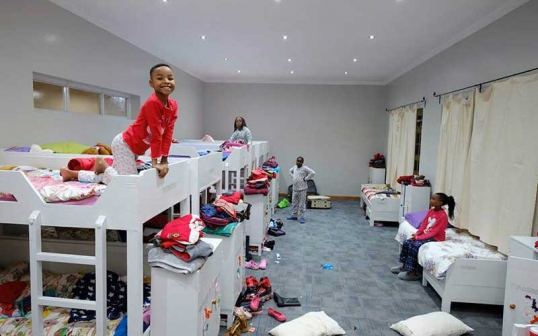 Tuesday: Waffles n' syrup, Cereals, Baked beans, Berry yoghurt, Fresh Fruits and Toast.
Lunch is paneer kebabs, fish and chips, pineapple crumble with vanilla custard sauce.
For supper, the students have Chinese style Pork fillet served with pasta, leek n' potato pie and fruit salad.
Wednesday: Bacon, Grilled tomato, Cereals, Fresh fruits, Baked beans and Toast for breakfast while Braised beef and Eggplant n' cheese frittata and Fruit kebabs are served with rice for lunch.
Dinner is Turkey tagine served with pita bread, Black bean casserole and fruits.
Thursday: Chipolatas, Grilled tomato, Cereals, Fresh fruits, Baked beans and Toast for breakfast
Chicken drumsticks served with Lyonnaise potato, Creamy spinach bake and Ice cream make up lunch.
Supper includes Beef bourguignon served with chapatti, Mushroom stroganoff and Fruits.
Friday: Pancakes n' syrup, Cereals, Fresh fruits, Baked beans and Toast. Lunch: Jacket potatoes with various fillings Pavlova.
Supper: Grilled chicken with fried rice, Root vegetable, casserole and Fruits.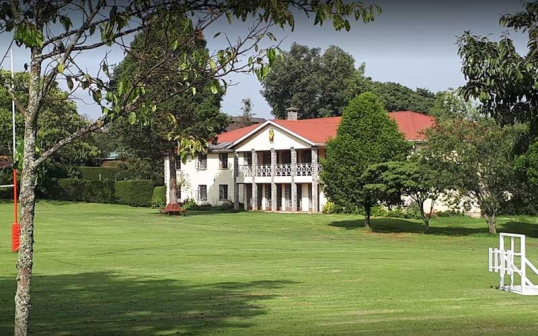 Saturday: French toast, Cereals, Baked beans, Fresh juice and Toast for breakfast.
Lunch is made up of Meat balls n' spaghetti with cheese, Bean ragout and Jelly. Baked fish with turmeric, fried rice, Dhal masala and fruits make up dinner.
Sunday: Cereals, Fresh juice, Toast, Baked beans and Tea /coffee for breakfast.
Supper entails Burgers n' chips, Veggie pizza's with coleslaw salad and fruits.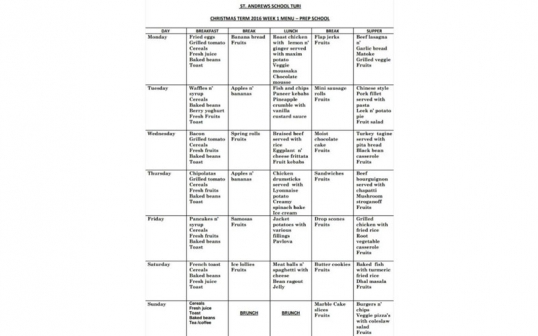 Kenyans reacted to the school's menu:
@Joel_Khamadi So I saw the Vienna menu that was doing rounds on social media some time back and I was impressed. Now St. Andrews Turi also have theirs out and fada God, ????????‍??????????‍?? To think I did cassava with a ka piece of meat and water in school
@ItsChanzu I'm still trying to understand that menu ya St Andrews Turi ????
@Kimanzi_ By the time I was halfway into reading the St Andrews Turi menu I felt like I'd visited two high end restaurants with that sole purpose of looking at the prices
@armuisME Hiyo menu ya St Andrews Turi inapea Java Compe
Debrah Cox hehehe...my time special diet yenye ingefanya tulaani mwalimu wa biology for extending his time was "mchele na maharagwe"! hee aki i miss my high school...
Ed Kiras My school. I miss the good old times there. I have never tasted a tasty Beef bourguignon anywhere in the world like the one I had here. The chefs were heavenly sent. Did I tell u abt Beef lasigna.. daaamn.
Gordon Chui It better being a chef here than a lecturer in a known university
PL Makenna Unfortunately this menu can't replace the joy of githeri + avocado za kuiba kwa shamba ya principal ???? ???? #Memories
Related Topics