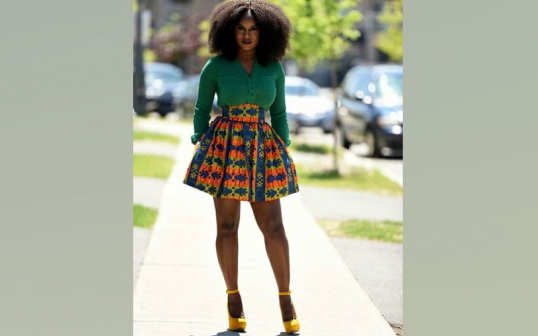 Slay Queens. If you have not encountered them, then, it means you either live in Githurai or Kiambu where Sonko Rescue Team offers no services. Further, you have no idea how Instagram works and never stepped foot at Two Rivers Mall.
Well, these are women who will make you hate your ancestors. They will flaunt and create an impression how they roll with the who's who in this town.
Here are some standard phrases from the slay queen dictionary:
1. Si you buy me…
This expression comes in a few variants, including 'when are you taking me out', 'a bottle is only 5k' and 'aki nibuyie'. It's a test, though, to weed out the fake friends, so they claim.
These girls have no qualms eating your pension that you had budgeted to repair your ushago fence.
2. Pass me My iPhone
By definition, slaying requires witnesses. And since the burden of proof lies on the slayer, most slay queens arm themselves with gadgets that can take quality photographs of the same three poses in different light. But slay queens never refer to these gadgets as phones.
No, even mama mbogas have phones. With slay queens, it's either "pass me my iPhone 7" or "someone just sent a text to my Galaxy Note 8". If you wait long enough, they will add "24 Megapixel Octa-core Processor with 8GB RAM".
3. It was lit!
The slay life is all about attending events and being seen. The surest testimony to the success of the event is the expression "It was lit." As in it was hot. It was fire. It was flames.
Of course, her outfit could also be lit, as could her purse. If in doubt about the usage, ask a slay queen next to you.
4. Me, I can't!
This is how slay queens express disgust. If you get to the point where you hear this, she's had it up to here. 'Me, I can't with this weather', for example.
Or 'Imagine he saw my message five minutes ago and hasn't responded. Aki me I can't with this guy'. If the slay queen has spent some time abroad, or at an airport, the expression changes to "I ken't even".
5. Issa look
Slay queens have no time to say 'it's a' or 'it is a'. They have better things to wrap their tongues around.
Mercifully, it is now acceptable to say 'issa' for pretty much any situation, regardless of context or grammar. Issa look. Issa Friday vibe. Issa nuisance.
6. Men are trash
Once, 'men are trash' was an expression used to shame useless or inconsiderate men. When slay queens got a hold of it, its original meaning changed to include: men with girlfriends, men without girlfriends and men with heartbeats. If you have dangly bits, then chances are you're trash. It used to be that men were dogs, but dogs are cute now.
7. Too much sauce
Having too much sauce is the ideal status for a slay queen. It means she has achieved perfection with her looks and her persona, and that all her social media followers have thus been slayed by her.
It could also mean the queen has a bit too much junk in the trunk.
8. For the gram
Instagram is the Mecca of slay queens. It's where they hold their AGMs, a safe space for them and a diary for their fans. Naturally, they have to keep their online families up to date with the goings-on in their lives. Hence the camera growing out of her hand.
Food, dates, lunch breaks and even trips to the market are all photographed and curated purely 'for the gram'.
9. Goals!
Anything can be 'goals'. Like how Size 8 and DJ Mo are relationship goals, or how First Lady Margaret Kenyatta is 'hair goals'.
Even Baba's withdrawal from the elections was dubbed 'pull-out' goals by slay queens. It is a varied and complicated list that keeps changing. Just ask Chilobae. Blink, and you'll miss the next big slay queen obsession.
10. I'll just Uber
In the caveman days before Uber, slay queens (then called divas) would only leave the house if there was assurance that they would get a ride back.
You can't expect a slay queen to brave that Pipeline mud in her wedges. No, if the ka-gig she's gracing runs kidogo late, there's no need to panic, she'll just Uber home. If she spends the night and you're too hard-headed to drive her home, utajua hujui.
Related Topics