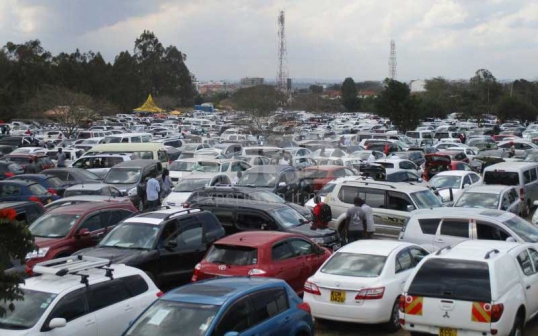 The Jamhuri Auto Bazaar is officially 30 years old. The market which deals in about 1,500 second-hand cars receives about 3,000 customers every Sunday who mostly visit the car yard for 'window-shopping', to examine number plates and sometimes to check out engine sizes.
You can drive out with a car for as little as Sh300,000 or as much as Sh5 million. Peter Maina whose side hustle is trading in cars says, "In a month I can sell one car but it is because I do homework to understand the ideal car at any given time. There are car models that are easy to sell."
The market which seats on 7.4 acres is managed by the Kenya Auto Bazaar Association (KABA). The Association that has over 1,000 members paying Sh5, 000 annual fee and Sh100 for every vehicle they take to the bazaar at Jamhuri market. Non-members pay Sh500.
"It is a free market and anyone can bring their car for sale here as long as they pay gate charges. It operates on Sundays only and our aim is to give people a platform to buy and sell cars," explains Charles Munyori, KABA Secretary.
The 64-year-old was among the first 40 people who started the auto bazaar in the 80s at a parking lot in Sarit Centre, Westlands. They later moved to Lang'ata Road, then to Nyayo Stadium parking lot from 1997 to 2004 before relocating to Jamhuri along Ngong Road.
"We formed the association in 1997 to have a formidable force to counter new car dealers who wanted to kill second-hand car business. We fought until 2002 and twice met President Daniel Arap Moi for help," says Munyori, adding that the association has no track of cars sold every Sunday but estimates that about 10 per cent or more of cars on display are sold.
Erastus Njoroge, a car dealer for over 15 years says his cars are displayed at a showroom along Ngong Road, but on Sundays they have to be at the Bazaar.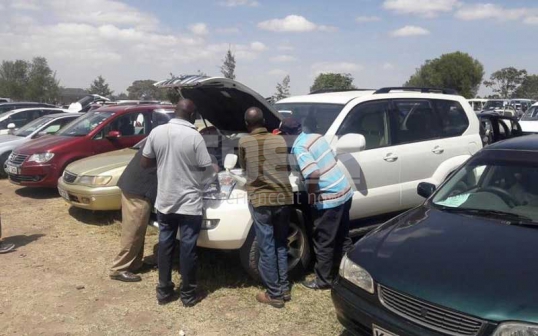 "Sometimes we buy from first-time car owners who want to upgrade," says Njoroge. "We also trade in with them and the following week sell that same car at a higher price. Brokers can make Sh200, 000 in a month from such arrangements."
Kelvin Mutuku, an interested buyer told The Nairobian that he has visited the market three times.
"I am looking for a Toyota station wagon and my budget is Sh380,000. I want to settle for a car that meets all my expectations," he said.
Munyori says buyer complaints are minimal because, "If a seller is our member we recommend the transaction but if it is a non-member we advise them to do proper background checks prior to purchase."
Related Topics