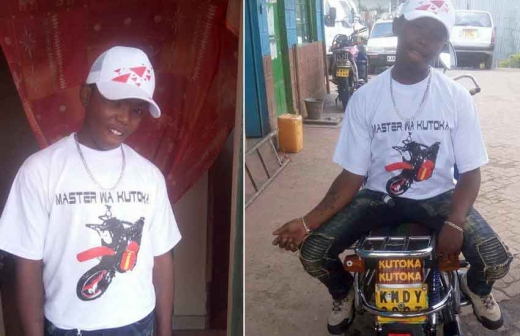 An alleged notorious Dandora gangster is begging for his life
This is after Hessy Wa Dandora warned him that he was living on borrowed time
The alleged gangster, Brayoh Kigonyi however stated that he was now reformed
An alleged notorious Dandora gangster is begging for his life after the alleged crime buster, Hessy Wa Dandora, warned him that he was living on borrowed time.
The alleged gangster, Brayoh Kigonyi, posted on Facebook that he was now reformed and had surrendered to the police.
"I surrendered to the police a long time ago but they won't believe any word I tell them. I would like the authorities to let me do my work in peace," wrote Kigonyi.
Kigonyi noted that he had cooperated with the police and should let him work in peace.
"The new Brayo is reformed and those who know me can testify to it. I have never killed anyone and wouldn't want to be killed.
"I'm requesting Hessy and his fellow police officers to let me live and deal with me later if at all I haven't reformed," Kigonyi posted
In response Hessy wa Dandora refuted the claims by Kigonyi that he was a changed man.
"Well, it's not a must that all criminals are killed, the majority will die and others will survive, meaning they will be given a chance to reform only if they genuinely accept to change: lakini mambo ya mtu kutupima wazimu hapa ati alireform na hajatimiza vile inastahili ni upuzi tupu," added Hessy
Hessy added that Kigonyo had to first surrender the weapons in his possession together with his alleged gang.
"The guy is still wanted until he leads the police to recover those guns in their possession: we cannot say its well with him yet his group is still armed and he is not ready to cooperate with the police."
The alleged cop, Hessy Wa Dandora, has been in the news for issuing chilling warnings to notorious gangsters before they are eliminated.
Related Topics