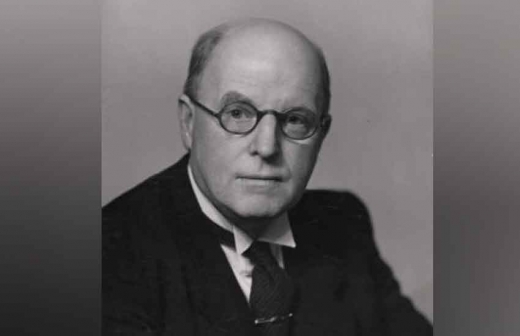 Dennis Pritt represented Jomo Kenyatta during the Kapenguria Trial
For his effort in defending Kenyatta, the advocate was rewarded with Nairobi's Dennis Pritt Road
Pritt retired from legal practice in 1960 and became professor of law at the University of Ghana
The battery of lawyers in the presidential petition pitting Raila Odinga against Uhuru Kenyatta reminds one of Dennis Pritt.
He represented Jomo Kenyatta during the Kapenguria Trial in which the future president was accused of "managing the Mau Mau" in 1952.
Though an expensive lawyer in complicated cases involving big businesses, the leftist in him also saw Pritt take pro bono cases for those oppressed by the powers that be.
A twist of fate saw some of his high-profile clients becoming presidents, including Tanzania's Julius Nyerere and Vietnam's Ho Chi Minh.
For his effort in defending Kenyatta, the advocate and politician from Middlesex, England, was rewarded with Nairobi's Dennis Pritt Road (formerly Caledonia Road), which runs from State House Road to Silver Oak Kindergarten.
The man author George Orwell described as "perhaps the most effective pro-Soviet publicist in this country," was the son of a metal merchant who attended Winchester College and the University of London for his law degree earned in 1909, the year Jomo was condemned to take carpentry as his teachers did not think him bright enough for masonry at Thogoto in Kikuyu.
But it was being the lead counsel representing the Kapenguria Six, who also included Bildad Kaggia, Fred Kubai, Achieng' Oneko, Paul Ngei and Kung'u Karumba, that he cemented his immortality. Pritt was assisted by AR Kapila, Dudley Thompson, H. Oladipo Davies, Jaswant Singh and Fitz De Souza.
In his 2015 memoirs, A Daunting Journey, Jeremiah Kiereini recalls that Pritt was charged with contempt of court for something he said during the trial and his case tried at the Nairobi High Court.
"The courtroom was extremely crowded because we Africans were incredibly proud of him," he writes, adding that Pritt was defended and acquitted.
Pritt's case ran concurrently with the Kapenguria Six trial where Sir Ransley Thacker was presiding judge with star witness Rawson Macharia, who testified that he was forced to take an oath in Kenyatta's house which required him to strip naked and drink human blood.
Pritt lost the case.
According to American historian Caroline Elkins' 2005 tome, Imperial Reckoning: The Untold Story of Britain's Gulag in Kenya, Thacker was bribed £20,000 (Sh2.8 million) by the colonial government to find Kenyatta and co. guilty.
Only Oneko won an appeal and was detained at Manyani Prison as the rest served seven years and hard labour in Lokitaung Prison.
Dennis Nowell Pritt retired from legal practice in 1960 and became professor of law at the University of Ghana.
The author of 19 books, including Liberty in Chains and Brass Hats and Bureaucrats, died at 84, at his home in Hampshire, England, on May 23, 1972.
Related Topics