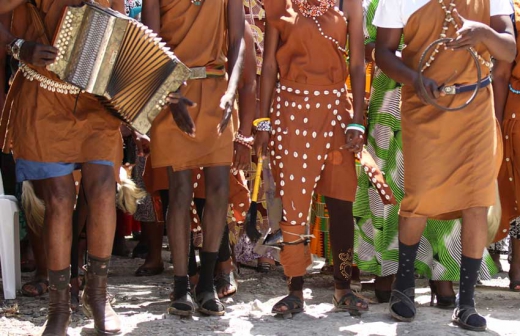 In traditional Kikuyu culture, men will rarely drag their in-laws to the courts over reimbursement of dowry
Barren women are also not chased back to their parents after traditional ritual of marriage is conducted
It is the sanctity of the oath that restrains many from rushing to court
Kikuyus men will rarely drag their in-laws to the courts over reimbursement of dowry after traditional marriage collapses.
The community's tradition has provisions on how dowry refund is conducted where necessary.
Even the barren women are not chased back to their parents after traditional ritual for the union have been conducted.
Gikuyu and Mumbi Cultural Museum Director-General Samuel Kamitha says after a Mwati and Harika (Ewe and he-goat) and the two families share Njohi ya Njurio (liquor for asking hand in marriage), the union takes a path unlikely to make a turnaround.
"Kikuyu traditional marriage is an oathing and at no point you can send away your wife. Even if she becomes a nuisance or cheats you can only build a separate house for her and her children but she will remain your wife" says Kamitha.
His sentiment is echoed by Kikuyu Council of Elders Secretary General Rev Peter Munga who says sending back a woman with children to her parents is tantamount to messing her life as she is unlikely to get another suitor.
Kamitha says it is the sanctity of the oath that restrains many from rushing to court for some redress or else they face the consequences.
"Dishonouring ruracio comes with severe consequences. Such can be losing children after birth, ailments or living unsuccessful life.
In case a party is offended there are procedures council of elders follow to sort it out without necessarily making it a scene" says Kamitha.
Related Topics