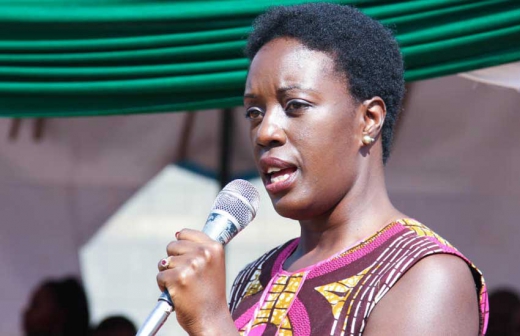 NGO boss Fazul Mohammed had on Tuesday accused Ms Odinga's foundation of having illegal bank accounts
Accusations refuted by Raila Odinga as out to tarnish her daughter's name and political career
The family of Opposition chief Raila Odinga has dismissed claims that his daughter Rosemary Odinga's Key Empowerment Foundation had been accepting foreign funds for political activities.
The NGO Co-ordination Board Executive Director, Fazul Mohammed, on Tuesday accused Ms Odinga's foundation of having illegal bank accounts.
He said the accounts contained hundreds of millions of shillings.
Dismissed accusations
But the Odinga family, through their spokesman Dennis Onyango, dismissed the accusations and termed them "a target against her political career and a move to tarnish her name".
Raila's family explained that Key Empowerment Foundation Kenya had applied for registration and submitted all the requirements in addition to paying the registration fee, but was yet to be issued with a registration certificate.
"Without the certificate, there is no way it could open a bank account and receive the monies alleged.
We challenge Mr Mohammed to share with Kenyans the actual account numbers he wants frozen," read the letter.
The family has instructed its lawyer to commence proceedings in the High Court to have Mohammed declared unfit to hold public office because of the fraudulent accusation and for defaming Rosemary.
Related Topics