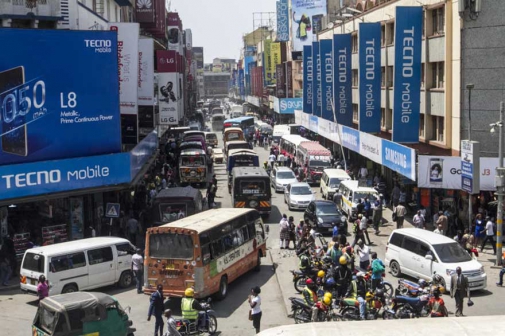 Nairobi's Luthuli Avenue at the heart of the city is a renowned one-stop shop for electronic goods, both well-known brands and sweet-sounding names tailored to entice buyers.
Anyone walking along this street is perceived as a potential client and dealers are often seen competing with one another, calling out to passers-by to check out their products.
Naïve buyers who appear to be undecided about the goods they intend to buy end up falling prey to unscrupulous traders.
Tales abound on social media of buyers lamenting about being forced to take home products with funny names that malfunction after a few days or items of lower quality than what the customer had been promised.
The latest in the series of tricks that the traders use to mint money from unsuspecting buyers are the 'extra charges' that one is only informed about after paying for the item.
Affordable price
Naftali Kibaara visited a shop along the street hoping to buy a quality TV set at an affordable price. Like many others, he was lured by the 'bei ya kuongea' (negotiable price) language that a trader in a shop near the Eastleigh bus stage used.
"I wanted a Hisense LED TV, 32 inch that had been placed on display. One of the retailers told me it costs Sh19,000. After negotiating, the retailer agreed to sell it to me at Sh16,000," said Naftali.
The seller gave him a receipt after he paid the amount, but told him to wait as he went to get him another set from another store, saying the one on display was not for sale. He was left to deal with a different seller.
"This seller told me that the TV I had paid for was only a monitor and that I needed to pay for the tuner, subscription, and other charges that I do not now remember," he said.
The extra charges amounted to Sh11,000. Naftali says after a prolonged argument, the new retailer offered to give him a different model that he had never heard of at an additional cost of Sh6,000.
Heated argument
"After a heated argument that lasted over two hours, I added Sh4,000 and was given this brand which I had never heard of, without a remote. The guy insisted that I add Sh2,000 to get the remote, but when I stood my ground, he conceded and gave me everything," he added
However after paying the extra charges in the same shop, he was given a new receipt with the name of a different shop. All this time, Naftali says the first merchant had not returned.
Similar story
Naftali is not the only victim. Washington Ndegwa posted on social media a similar story, only the shop name is different. Washington accuses one Peter of an electronic shop along Luthuli Avenue of giving him a 24 inch analogue TV after he negotiated and paid Sh20,000 for a 32 inch digital television.
He says, he was also asked to pay the 'extra charges' for a tuner and subscription. When he failed to produce the extra money, he ended up with the lower quality gadget.
Related Topics