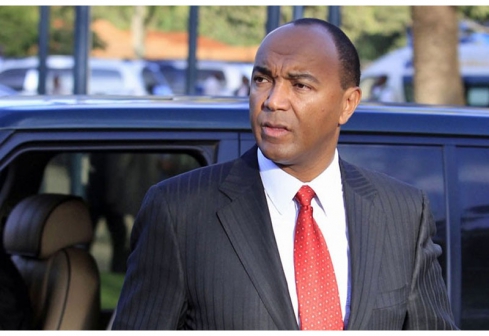 Nairobi governor aspirant Peter Kenneth and his partners have been granted a banking licence, allowing them to enter the lucrative lending business.
Mr Kenneth is among 25 shareholders of Mayfair Bank, the newest lender in Kenya, which is anticipated to begin operations immediately with the first branch at Upper Hill business hub in Nairobi.
Staff and management have already been recruited, insiders at the bank whose head offices are at Westlands said. Central Bank of Kenya announced the licensing yesterday in a statement and said the lender would start out with three branches.
"Established by a group of local investors and headquartered in Nairobi, Mayfair Bank Limited will principally target the corporate market segment," said the regulator.
It added that the entry of Mayfair would broaden the choices available to the Kenyan banking public and enhance the competitive environment in the sector.
Another lender, Dubai Islamic Bank Kenya, was also licensed in April and Mayfair now brings the number of commercial banks in Kenya to 45. Mr Kenneth is the founder of Mayfair Group, which owns Mayfair Insurance – one of the key shareholders of the new bank with 50,000 shares.
Other investors in the bank are Nairobi lawyer Ambrose Rachier - also a director of Mayfair Insurance - and the family that owns Grain Bulk Handlers in Mombasa as the single largest shareholders through Masumin Investments.
Related Topics