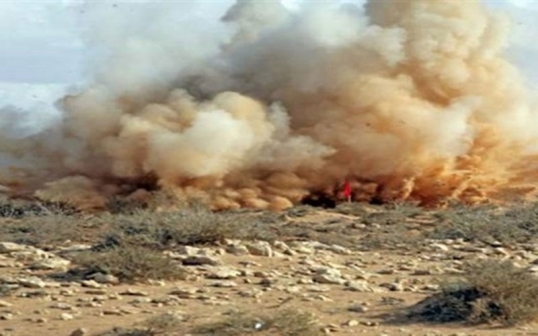 Four people, including a chief, died and 11 were injured yesterday when a passenger vehicle they were in ran over an improvised explosive device (IED) at Sheikh Barrow on the Lafey-Elwak road, Mandera County.
Unconfirmed reports last evening indicated the number of the dead could have risen to eight.
Police said the dead were part of 15 passengers traveling in a Land Cruiser vehicle. They said those injured were rushed to Lafey Sub-county Hospital. The IED is suspected to have been planted by Al Shabab militants from Somalia.
North Eastern Regional Coordinator Mohamud Saleh said the 11 suffered multiple injuries.
"The four-wheel-drive vehicle was using a condemned road when it ran over an IED. We had discouraged vehicles from using the route because it is close to the border and is very dangerous. No arrest has been made so far," said Saleh.
IEDs are the leading cause of death of soldiers and police forces deployed to fight terrorists and insurgent groups in North Eastern and Coast regions. On May 31, 10 police officers were killed when an Armoured Personnel Carrier (APC) they were in struck an IED in Lamu.
Related Topics