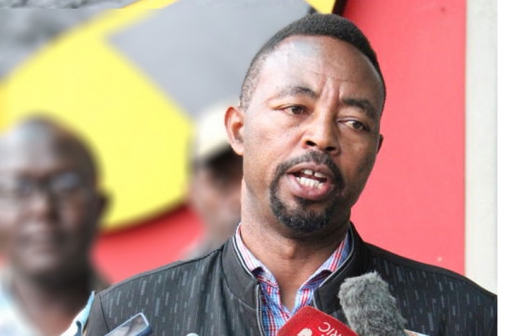 Roysambu MP Waihenya Ndirangu, above, first made his debut in Parliament in 1990 as a 22-year-old college student.
Famous for his old-fashioned pushback signature haircut, Ndirangu was then the youngest Kenyan to have made entry to the coveted House.
He surprised many when he clinched the Nyeri Town parliamentary seat after the expulsion of Cabinet Minister Waruru Kanja from Kanu.
And in 2013, Ndirangu made history again by returning to the august House after a 22-year hiatus.
In 1990, Ndirangu was a 22-year-old Kimathi Institute of Technology student (now a university) and decided to throw his hand at politics.
He had no campaign vehicle or funds. But the Nyeri people threw their weight behind him because they wanted to send to Parliament a young man, with no political experience or brand name.
Waruru Kanja had stepped on the toes of powerful Kanu forces who engineered his sacking as minister. A few days later, he was expelled from the party making the Nyeri Town seat vacant, compelling a by-election.
On the ground, however, Kanu had grown increasingly unpopular. The party had also become increasingly intolerant to divergent views. The expulsion of Kanja essentially rallied the people behind Ndirangu as a show of solidarity.
In a constituency where previous MPs included some power names like Waruru Kanja and Isaiah Mathenge, those were some really big shoes to fill for Ndirangu who was campaigning on foot. The downside is the Kenya Polytechnic student lasted only two years up to the 1992 multiparty elections when the Democratic Party wave swept the upper Eastern and Northern Central provinces. On a KNC ticket, Ndirangu lost to Isaiah Mathenge
Related Topics