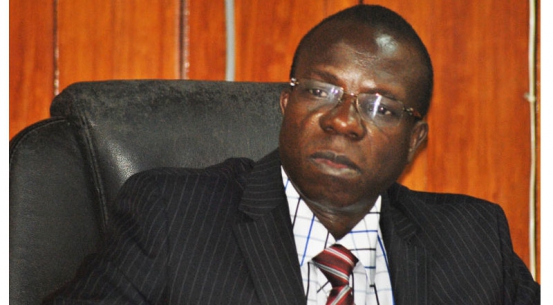 Controversial High Court Judge George Odunga (above) has been honoured for heading the most efficient court division.
The Judiciary Performance Management and Measurement Evaluation report showed the Odunga-led Judicial Review division, at the Milimani Law Courts, was the most efficient and faster in hearing and determining cases.
"Justice Odunga's division was rated the best performing High Court station in terms of service delivery. Despite having more than 500 initiated cases, the report found that judges in the division were able to determine them within 60 days after final submissions," said the report.
Justice Odunga was, last year, at the centre of a political storm between Jubilee and CORD.
Leader of Majority Aden Duale had threatened to introduce a motion to discuss the conduct of the judge, accusing him of being biased and issuing orders that favoured the Opposition.
Justice Odunga was awarded the certificate by Chief Justice David Maraga yesterday during a ceremony at the Supreme Court to mark one year after the launch of performance monitoring of judicial officers.
The Court of Appeal in Malindi was recognised as the overall best performing court, after it recorded 100 per cent reduction of backlog of cases. The bench comprises Judges Milton Makhandia, William Ouko and Kathurima M'Inoti.
The High Court in Kitale was rewarded for being the fastest court in clearing less than 500 initiated cases while the High Court in Kisii got a certificate for being the best station in reduction of backlog cases, from 10,227 to 2,222 cases.
Related Topics