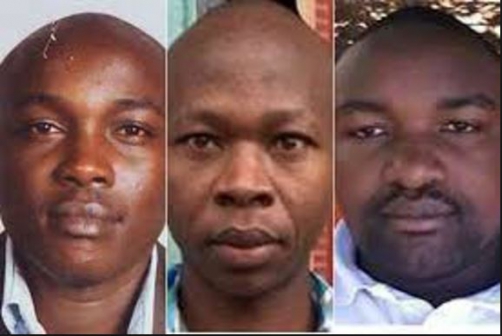 The Ol Donyo Sabuk bridge is on the border of Kiambu and Machakos counties and connects Ol Donyo Sabuk and Kilimambogo trading centres.
Peter Njoroge, the chairman of Fourteen Falls Youth Group, said between three and five bodies were normally retrieved from the river every month. More victims are discovered during the rainy season.
He said the bodies, mostly of men, were usually wrapped in polythene body bags.
He said the killers' preference to dump bodies there might be driven by the fact that it was mostly a deserted place especially at night, making it hard for them to be spotted.
"It is no longer a secret that the river, more so at the bridge, has become a dumping ground for those killed elsewhere...," he said.
Njoroge, who also works as a tour operator at the nearby Fourteen Falls, said most bodies were normally retrieved from the river between Monday and Wednesday, pointing to the possibility that most of the victims were killed at the weekends.
He said most of the victims were apparently tortured before being killed. Some of the bodies had hands and legs chopped off.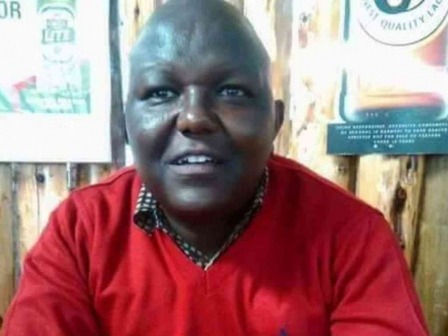 MCA Thomas Minito
In the most recent incident, which has left the nation reeling in shock, the body of Thomas Minito, a member of the Baringo County Assembly representing Churo Amaiya ward, was discovered.
Mr Minito's body was found under the bridge last Friday, five days after he went missing.
The killing of Minito some 329km away - you go across four counties - is a bigger puzzle. The last time he was seen alive, he was having lunch in Kabarnet town, Baringo County, where two people suspected to be police officers whisked him away.
His body was first spotted lying on a rock under the bridge by children last Thursday.
Residents said they heard pupils screaming as they crossed the bridge on their way from school. They saw a man's body lying on a rock beneath the bridge.
"The body was probably dumped a few hours before it was spotted. It was not in a gunny bag or paper bag; it was just lying there. The man was fully dressed and bore what looked like a fresh wound on one side of his forehead," said Ambrose Ngigi, a resident.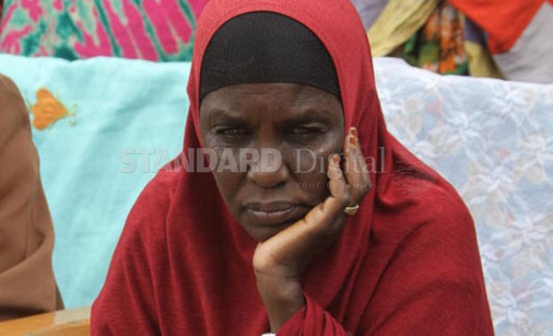 Shukri Mohammed
A former Moi University student who disappeared mysteriously in April 2016 was found dead and his body dumped in Athi River near the bridge.
Shukri Mohammed, 24, went missing from his mother's home in Kaptembwo estate in Nakuru town at around 8.35am on April 4. His body was recovered by police officers on April 8. To date, nothing has come of the investigations into his death.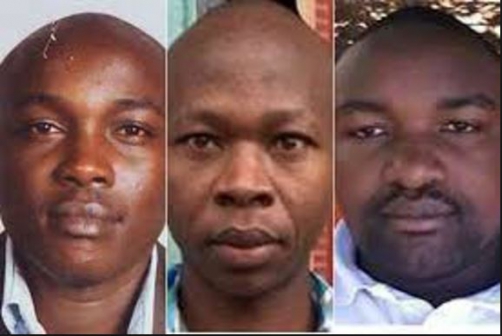 Willie Kimani, Josphat Mwenda and Joseph Muiruri
On July 1, 2016, the bodies of Nairobi lawyer Willie Kimani, his client Joseph Mwenda and taxi driver Joseph Muiruri, who was with him at the time he went missing, were found in Athi River - at the bridge.
The 32-year-old lawyer, the client he was representing and Mr Muiruri went missing after a court appointment. Their bodies were discovered over a week later.
No resident was willing to speak to this writer on record and all preferred to give aliases.
"We can't afford to have our names out there because we find it suspicious that at no point has anyone ever been apprehended while dumping the bodies, yet we have a police station nearby," said Mutiso (not his real name).
He said more bodies were being dumped than was being reported in the media.
"In fact, most people only get to hear about it when it involves a prominent person, like the lawyer who died last year or the MCA (Minoti)," he said.
Related Topics