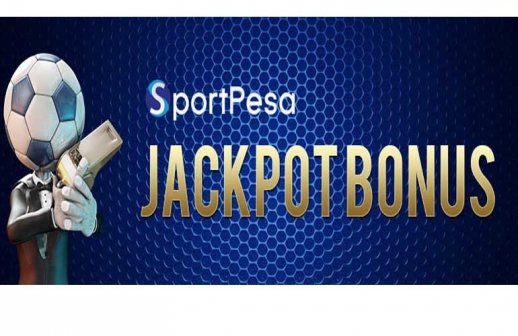 A Kenyan who won Sh221 million from betting, the biggest in the country's gambling history, will be unveiled today.
The lucky winner, whose identity has been kept secret until the official announcement, correctly predicted 14 out of the 17 Mega Jackpot games to win the biggest payout in African football history.
A statement from gaming company, SportPesa, said the winner was called shortly after midnight on Sunday and will be revealed at a red-carpet ceremony at Carnivore Restaurant in Nairobi at 10.30am.
The winner, who placed Sh200 on two Mega Jackpot picks of Sh100 each realised something monumental was in the offing as soon as the French top flight League 1 clash between Dijon FCO at home to Bordeaux ended 0-0 as guessed.
Already assured of a big windfall as a bonus winner, the player could not bear to watch the remaining two games of the week's jackpot- the North London English Premier League (EPL) derby of Tottenham Hotspur hosting Arsenal and the Italian Serie A clash between Inter Milan and Napoli.
Instead the winner left home to join a best friend at a joint in the outskirts of Nairobi.
The pair who play together on the SportPesa platform were discussing on what to do with the millions when an anonymous call came through minutes after midnight.
The earthshaking call went like this.
"Do you know who is calling you?" the caller asked. "No," the winner responded.
After establishing the winner's location, the caller then asked, "Have you watched football?"
"I was watching the Bordeaux game before going out to have a drink," came the reply.
"Do you know SportPesa?"
"I know (SportPesa), I had placed a bet."
"Had you bet on the mega jackpot?"
"Yes."
"What was the amount of the mega jackpot?"
"Sh221,300,000."
Then came the bombshell: "My name is Captain Ronald Karauri, now, guess what? You have won Sh221,331,602, you are our first mega jackpot winner, congratulations!"
The winner then burst into delirious screams and laughter over the phone.
The SportPesa boss then advised the winner who was screaming with joy to end his night ou,t to which he ecstatically responded, "I'm going home right away."
"We are so happy for you. You are our first ever jackpot winner," the CEO added.
Unveiled agreement
The announcement of the first-ever mega jackpot winner came only days after SportPesa unveiled its agreement with Spanish top flight, La Liga.
Since inception, the company has entered into sports development including partnerships with EPL clubs Arsenal and Southampton to train young local football talent and coaches.
The firm says it is determined to see Kenya qualify for the 2022 World Cup.
At the beginning of the 2016/17 season, SportPesa became the first African brand to secure a shirt sponsorship with an EPL club when they signed Hull City Tigers.
Related Topics