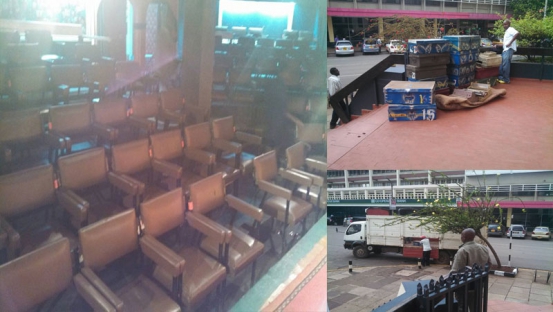 The Phoenix Theatre in the Nairobi CBD shut down on Wednesday, due to unforeseen circumstances.
Award winning film maker and actor Mugambi Nthiga who broke the news through his twitter said, "Phoenix players withstood many years of woes. But today, Phoenix Players has shut down. This is… I have no words."
For a long time, the theatre was the only performance theatre company as far as East and Central Africa. It helped build and shape careers of most performing artists; poets, musicians, dancers and actors, from scratch.
This may not be the first time that the theatre is closing. The theatre closed in 2009 for two days over sh1.8 million in rent debts.
A year later, the theatre closed again for having arrears of up to sh720,000. It has been a downward spiral despite several attempts to make the place functional again.
The theatre has since then been a victim of neglect, managerial and monetary rows that resulted to never ending debts and dysfunction. The shutdown has raised questions on the stakeholders silence and their position as a governing body.
The theatre had initially been created to cater for the affluent but they opened the theatre to the mass market.
Related Topics