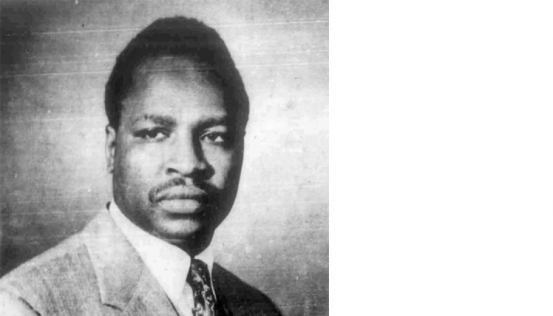 March marked 42 years since the assassination of populist politician JM Kariuki on March 2, 1975, when the late Kajiado North MP, John Keen, observed that, "The hyenas have eaten one of their own!"
JM, the assistant minister, popular MP for Nyandarua North and former private secretary to President Jomo Kenyatta, had been shot, his mutilated body ferried in a meat van and dumped at Lochubo Manyatta in Kajiado County. His wealth, undercutting opponents and countrywide popularity 'reeking' of presidential ambition, were the Waterloo for the aggressive playboy with an ego the size of a small Pacific island. JM said famously observed that, "Kenya was a country of 10 millionaires and 10 million beggars."
Loyalties from his memoirs, Mau Mau Detainee, guaranteed early source of wealth with proceeds ban-rolling his investments in hotels and secretarial colleges. Wealthy benefactors like Lord Delamere and Jack Block, owner of the Block Hotels, gave JM financial leg up, but being a go-between saw windfall in directorships and shareholdings, as foreign investors opened shop here.
British historian Martin Meredith informs us in his 2011 effort, Kenya: A History Since Independence, that Kenyatta I, allocated JM a colonial farm and house worth Sh3.3 million as reward for "fighting for uhuru" in 1965. Meredith adds that JM acquired significant shares in Kenya Breweries (whose beer he distributed), Block Hotels, Caltex, CMC Motors, Lonrho East Africa, BAT and Standard Chartered Bank, besides exporting game trophies and having interests in hospitality, aviation, real estate, ranching, large-scale farming and a mining concern with his brother-in-law, Harun Muturi of the Mamba Village fame.
"He was extremely well-connected and knew much more than his position entitled him. He also, inevitably, had large state loans," writes Meredith, adding that the habitual gambler also had interests in horse, racing besides chairing Betting Control and Licensing Board. With his dough and fanatical grassroots touch, presidential ambitions were on the cards in view of the ageing Jomo having one sandled foot in the mausoleum. But a pastoral MP mouthed in 1971 that JM, a fierce government critic, was a "better assassination prospect than a presidential one."
The hubby of three went missing, and his 46-year-old body found five days later at the City Mortuary on March 7, 1975. Students rioted. Shops closed. Ministers plucked flags off their limos, and fled. Waruhiu Itote (General China), the president's intelligence adviser, threatened to shoot anyone who summoned him to testify. Mwai Kibaki was the only parliamentarian who attended JM's funeral "as a friend."
Hostile mourners booed off Central PC Simeon Nyachae from reading Jomo's condolences. A parliamentary committee found Jomo's bodyguard, Wanyoike Thungu, GSU Commandant Ben Gethi, and minister in the office of the president, Mbiyu Koinange, culpable of the murder and its cover up in collusion with police commissioner Bernard Hinga, his assistant, Sokhi Singh, CID boss Ignatius Nderi, police reservist Patrick Shaw and General China - all now deceased. No arrests were made. The hyenas have eaten one of their own.
Related Topics