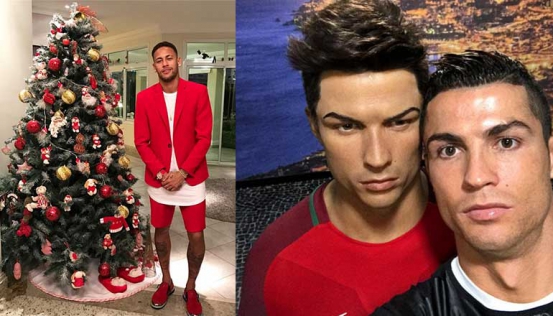 Feliz navidad, Joyeux Noel, Feliz Natal and Merry Christmas from the footballing world.
The biggest stars of the greatest game have shared their special festive moments with fans in their own distinctive ways, from sweet family portraits to awkward solo poses in hats alongside brightly lit trees.
Cristiano Ronaldo, the biggest star of them all, chose a waxwork of himself for to accompany his own "Merry Christmas world" message, popping into his museum in Madeira.
Barcelona ace Neymar's get-up was particularly festive, wearing red shorts, shoes and even a red jacket as he posted a series of shots with loved ones in Instagram.
Others were a bit more playful, such as Mathieu Flamini dressing up as Santa with former Arsenal pal Cesc Fabregas.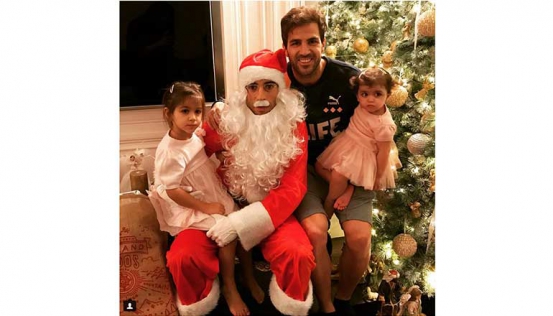 Steven Gerrard is clearly enjoying his new-found freedom since retirement by spending time with his three daughters while Liverpool defender Ragnar Klavan spent Christmas Eve building a gingerbread house with his kids.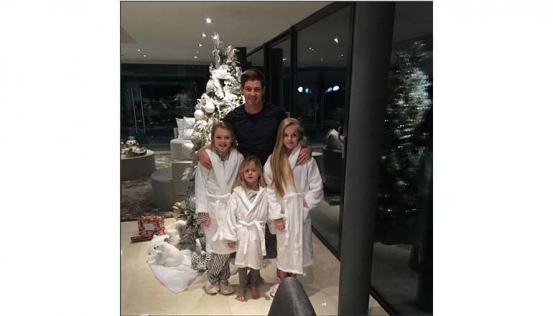 Other players took the opportunity to remember those less fortunate at Christmas, with Patrice Evra delivering a very serious message about Syria.
"Instead of wishing you all a merry Christmas I wish you to keep all those suffering in Syria in your hearts and encourage you to make your gift this Christmas to help others," he said on Instragram.
"We are all the same and one on this earth and we have a duty to help each other. Together we can make this world a better place."
Emre Can highlighted that despite not all religions celebrating the same occasions, we can all agree on the positivity of a time of year to celebrate those nearest and dearest to us.
"Holidays give us the chance to spend time with our loved once - let's celebrate that," he posted.
"No matter where you come from or which religion you belong to. We all share the same values and it is our responsibility to help each other and to stand up for those values.
No matter if you are Christian, Jewish, Muslim or you believe in something else.
Merry Christmas and Happy Chanukka to all of you!"
Related Topics