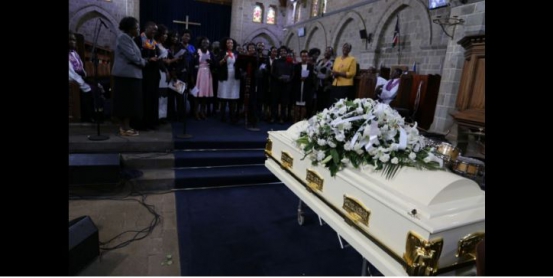 Popular afro-jazz singer Lydia Achieng Abura was finally laid to rest last week Saturday, November 5 at her father's home in Kaptany, Nandi County.
The former Tusker Project Fame (TPF) judge was given an emotional send off in a ceremony attended by local celebrities including Suzanna Owiyo, Hellen Mtawali and Idi Achieng.
Achieng Abura passed on Thursday, October 20th at Kenyatta National Hospital (KNH) Private wing while reportedly undergoing treatment for depression, gastritis and kidney related ailments.
Her untimely passing brought to light how her fellow celebrities had abandoned her in her time of need as she tried to raise money for her son's treatment but no one cared to help.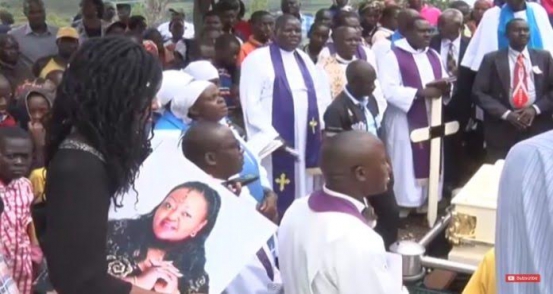 In an interview with Business Daily, Abura said that she once called an harambee to raise the Sh4,000,000 required for Prince's treatment but only 10 people showed up.
The singer also said that she and some popular musicians including Suzzana and Makadem had tried holding a concert towards the same but they didn't get the numbers.
However, one of her friends by the name Lucie Kabena held Abura's hand through the hard times and regularly sent her encouragement messages on social media.
Related Topics