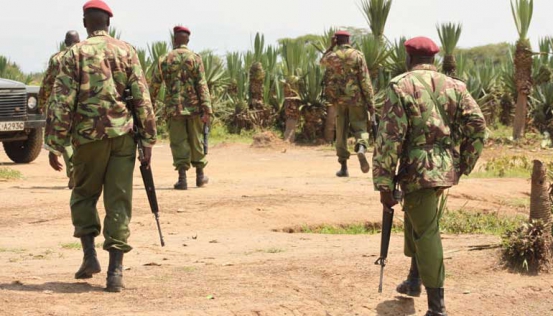 A report by Human Rights Watch released in July 2016 indicated that 34 people, including two women, were missing. They were arrested in counter-terrorism crackdowns in northern Kenya between 2013 and 2015.
"Kenyan authorities have denied knowledge of the missing people, failed to acknowledge credible evidence of abuses during counterterrorism operations, failed to investigate the allegations and in some instances, intimidate and harass those seeking information and accountability," states the report.
The organisation also established that bodies of at least 11 people previously arrested by State agents were found in the last two years.
"As far as Human Rights Watch is aware, police have not meaningfully investigated these deaths," said the watchdog in the report titled Deaths and Disappearances: Abuses in Counter-terrorism Operations.
According to the rights body, witness statements suggested that the 34 missing persons and the 11 killed were predominantly ethnic Somali Kenyans, who might have been under investigation for alleged links to Al-Shabaab.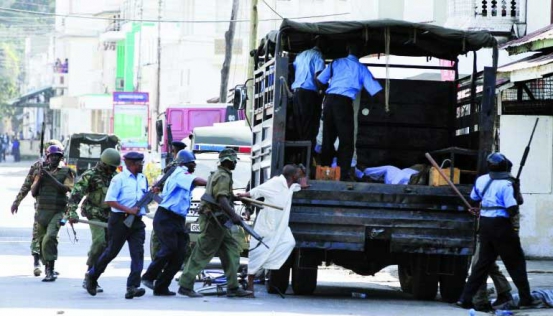 Human Rights Watch blamed security operations that were sometimes characterised by killings, enforced disappearances, torture and arbitrary arrests of ethnic Somali Kenyans.
The body interviewed over 117 people in Garissa, Wajir, Mandera and Nairobi counties. Some of the interviewees included police officers, Kenya Defence Force (KDF) soldiers, political leaders, government and county bureaucrats, human rights defenders, clerics and journalists.
The Truth, Justice and Reconciliation Commission (TJRC) documented extra-judicial killings, stretching back to the colonial period when an estimated 90,000 people were executed, tortured or injured during the crackdown against the Mau Mau uprising. During those operations, over 160,000 people were detained in appalling conditions.
Upon attaining independence, the country witnessed political assassinations during President Jomo Kenyatta's tenure. Some of those killed in unclear circumstances included Pio Gama Pinto (1965), Argwings Kodhek (1969), Tom Mboya (1975), Ronald Ngala (1972) and JM Kariuki (1975).
"The investigations into these deaths were quite cursory. The lack of serious investigation into these killings created the public perception that the truth about these killings was yet to be established," states the TJRC report.
During the post-Jomo Kenyatta era, the political assassinations continued, according to TJRC. "Extra-judicial killings during this time also took place in the form of shooting and killing of political dissidents, as well as deaths during detention," says the commission.
The commission cited instances where people were killed for questioning extra-judicial killings by police. The deaths of Paul Oulu and Oscar King'ara of the Oscar Foundation were given as examples.
The duo were shot dead in 2009 shortly after releasing an explosive report on extra-judicial killings targeting alleged Mungiki members.
According to TJRC, 700 people were killed, while 200 others disappeared between 2006 and 2008 in Mt Elgon during security operations aimed at crushing the Sabaot Land Defence Force (SLDF) militias.
The commission found out that the Kwe Kwe Squad, comprising a team of 14 officers, was behind the deaths of about 500 people during the anti-Mungiki clampdown in Kiambu, Murang'a, Nyeri and Nairobi.
Several young men, including Alfred Maina, were forced to flee. Maina is now in exile in Europe. It is not clear whether he got asylum or not.
"The president and the respective heads of the Kenya Police and the Kenya Defence Force should offer a public and unconditional apology for extra-judicial killings committed during the mandate period.
This should be done within six months of the issuance of the report," recommended TJRC after handing over the report to President Uhuru Kenyatta in May 2013.
Related Topics