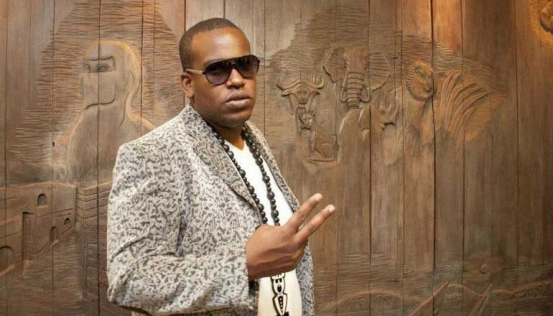 Comebacks are hard to pull off, just ask America's 50 cent, Ja Rule, Chingy, Lil Mama, Dru Hill, Britney Spears, Lil Kim or Mase.
At one point in their careers, these artistes ruled the music airwaves. However, after going on some well-deserved breaks and trying hard to make a comeback, the same music industry did not embrace them as well as it did the first time round. Nonetheless, there are a section of musicians who despite having taken a break have managed to come back to the fold by churning out hits that have seen them remain relevant. Locally, rapper Nyashinski left for a long hiatus in the United States, at the peak of his career. Just when many thought that he was 'dead' musically, Nyashinski surprised many when he returned home after a period of more than a decade and dropped the hit song Now You Know, followed by a collabo with Nameless, Letigo which were both well received. "I needed to take a break and reassess myself as far as my song-writing, production, projection and myself as a person goes.
Today, however, I am back indefinitely having learnt a lot more, confident in my ability to not only write and record my lyrics, but to mix down my vocals and take chances when it comes to manipulating my voice and my subject matter," says Nyash who is planning on releasing his debut solo album. The musician who has no problem with one releasing music consistently or choosing to take a hiatus before doing so says both have its pros and cons. "When you take a hiatus –it gives you time to refresh yourself creatively but at the same time releasing hits on a high clip keeps you sharp."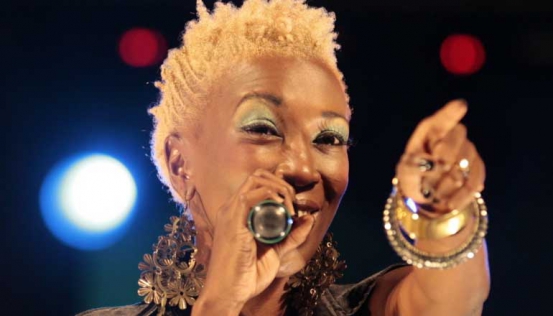 Wahu:
After releasing her award winning song Sweet Love in 2009 and Still A Liar in 2012, Wahu Kagwi opted to take a break from music for close to four years leading some to speculate that she had quit music for a different career. However she managed a successful comeback after she teamed up with Uganda's Cindy Sanyu in Yeye, proving her critics wrong. The musician who feels that there is no better time for her to continue singing other than now avers: "Having been in the industry long enough and also because it has evolved I needed to sit back and observe what my fans would like to hear now that music has been embraced as a profession rather than a hobby," she says.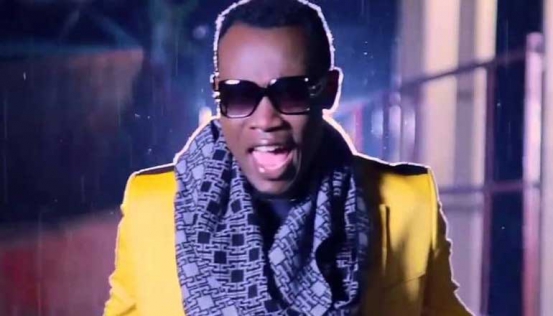 Daddy Owen:
Multiple award winning gospel musician Daddy Owen did a collabo with Deno in 2012 to release the chartbuster Mbona. He took a break and his unusual silence got tongues wagging as to whether he had quit music, then Owen made a grand comeback after he released his fifth album Vanity last year, comprising a hit single by the same name and Wewe ni Mungu featuring Mombasa based musician and songwriter Rigan Sarkozi. "I did not want to rush and record a song with zero content. I needed to spend enough time in order for the fullness of God to reflect in my music," Owen whose latest album is written in conjunction with various local songwriters, was quoted as saying. "I needed to study the local music industry and find a way of re- inventing myself before coming up with something of substance that will be appreciated," he added.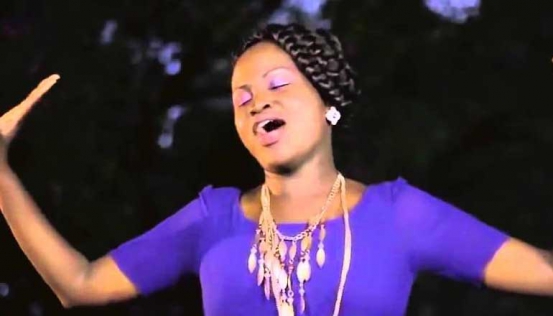 Mercy Masika:
Queen of gospel Mercy Masika famed for her album Mwema was hardly known to many when she released her debut album aged 11. Not willing to give up in 2012, she followed it up with Emmanuel that slightly elevated her music career before she finally took a hiatus. After a period of close to five years she surprised many when she returned into the competitive gospel music scene with her award winning album Mwema. "I took time to re-discover myself and grow musically besides going back to school. I also chose to be take time off in order to be mentored and become a better person as far as my music goes. Mwema represents 20 years of my ministry and everything I have learnt over the years. "This time round I am totally sold out and focused on my assignment of praising and giving thanks to God. We are called for such a time as this, so I do my part and take a bow when my time is done," she explains.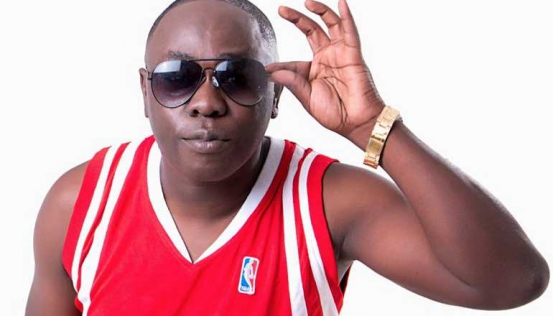 Bobby Mapesa
His unique lyrics and distinct flow was evident in his several hit singles such as Naskia Utam, Kamoja Tu, Chali wa Nai and the Mtoto Mzuri remix done in collaboration with Genge's godfather Nonini.
So popular was Mtoto Mzuri Remix that it played around the clock in most matatus within and outside Nairobi. Not only did it elevate Bobby Mapesa's status into one of Kenya's best lyricists but it also earned him huge mileage in terms of shows and media interviews. He then just took a break for a couple of years before he resurfaced, only to find himself on the receiving end after upcoming rapper Stu-tter Balozi, who accused Bobby Mapesa of swindling him.
At the time, Mapesa described the allegations as a storm in a tea cup and Balozi's strategy to ride on his fame through negative publicity. "I was in school studying graphic design and it's for this reason that I took a break off music," he explains. He released Over and Over, a song he featured Vivian and also featured in M.O.B's Lovie Lovie. Other hit songs include Tuzidi, Umenimaliza, Chali Stinji remix, Nisamehe and his latest YesNdio. The rapper has now settled at Main Switch Records and says he is currently busy working on his debut solo album Black and White featuring Calvo Mistari and several other artistes.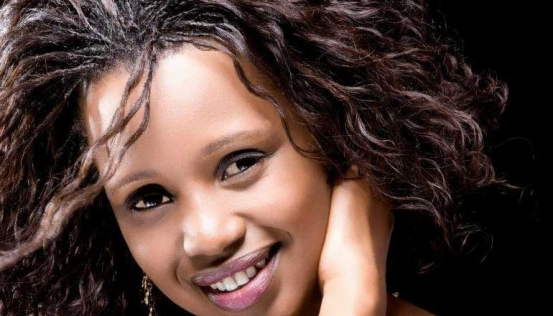 Amani Amani is one successful female veteran musician who has been in the industry for close to a decade and a half now but still manages to stay relevant. Her recent songs Kizunguzungu and Heartbreaker released last year, have been well received despite her long break from music. "Let's just say that apart from music I was busy trying out something new; filming. Now I am back with some new jams, to be released soon," she concludes.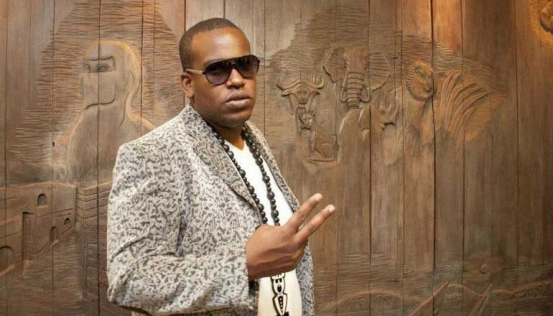 Madtraxx
He ruled the local music industry as a solo musician way back between 2007 and 2010 before he disappeared from the music scene. Just as he was fading from many fans' memory, Madtraxx teamed up with Mejja and KidKora to form The Kansoul whose music continues to rule many dance floors.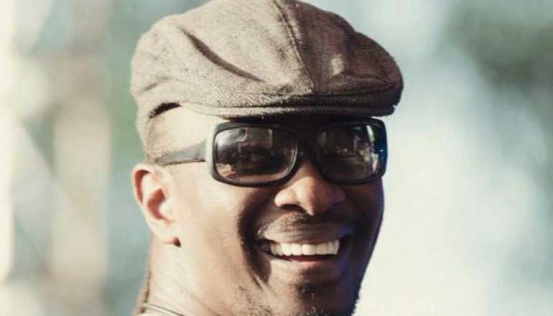 Nameless
After a couple of years from musical hiatus, Nameless resurfaced with the song African Beauty which got lukewarm reception. He crossed over to Uganda and came back with Butterfly after which he teamed up with the outfit Kansoul, for the club banger Moto wa Kuotea Mbali and Nyashinski in Letigo. "I am not about to quit music. I'm still very much in the game and my fans should brace themselves for more surprises," he says. Others include Jua Cali who despite having taken a break recently emerged with Safsana. His unique style of music has resonated well with the younger generation. Meanwhile, The Godfather of Genge Nonini who started off as a daring rapper with controversial lyrics is also one person who has managed to stay relevant despite taking a break every now and then.
Related Topics